High cho­les­terol con­tender Es­pe­ri­on slips on safe­ty con­cerns, stock sinks 30%
Es­pe­ri­on's stock is slid­ing south Wednes­day morn­ing fol­low­ing news that the com­pa­ny's high cho­les­terol drug may have some safe­ty con­cerns.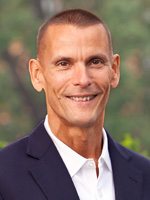 Tim Mayleben
Over­all, the com­pa­ny re­port­ed pos­i­tive re­sults from its Phase III tri­al of the drug, called be­mpe­doic acid. The ther­a­py met its pri­ma­ry end­point on safe­ty while low­er­ing pa­tients' bad cho­les­terol by 20% over 12 weeks. But that wasn't enough to ap­pease in­vestors, as the safe­ty da­ta raised a few eye­brows.
In a study that in­clud­ed 2,200 pa­tients, rough­ly 1% get­ting Es­pe­ri­on's treat­ment died (the com­pa­ny says caus­es were un­re­lat­ed to the treat­ment). But on­ly 0.3% of pa­tients on the place­bo died. That might be cause for con­cern at the FDA, which tends to err on the side of cau­tion when con­sid­er­ing drugs for a large pa­tient pop­u­la­tion — and high cho­les­terol is any­thing but rare.
As long as late-stage da­ta com­ing in Sep­tem­ber are pos­i­tive, Es­pe­ri­on plans to file its NDA in ear­ly 2019. The plan is to tack­le the mid­dle of the mar­ket, of­fer­ing a treat­ment that may be su­pe­ri­or to gener­ic (and cheap) statins, but not quite as ex­pen­sive as the PC­SK9 ther­a­pies from Re­gen­eron/Sanofi and Am­gen that go for about $14,000. In con­trast, Es­pe­ri­on's be­mpe­doic acid might go for about $4,000, if ap­proved.
"In the com­ing months, re­sults from our three re­main­ing piv­otal Phase III stud­ies are ex­pect­ed to fur­ther val­i­date the safe­ty, ef­fi­ca­cy and tol­er­a­bil­i­ty pro­file of be­mpe­doic acid and the be­mpe­doic acid/eze­tim­ibe com­bi­na­tion pill, de­fin­i­tive­ly es­tab­lish­ing these once-dai­ly oral ther­a­pies as con­ve­nient and com­ple­men­tary to ex­ist­ing treat­ments for the 13 mil­lion peo­ple in the US with ath­er­o­scle­rot­ic car­dio­vas­cu­lar dis­ease," said Tim Mayleben, Es­pe­ri­on pres­i­dent and CEO, in a state­ment.
Es­pe­ri­on's stock $ES­PR is down 30% in pre-mar­ket trad­ing, sell­ing at $49.70 per share as of press time.