High­land who? Biotech gets a $200M war chest to crack the US AD­HD mar­ket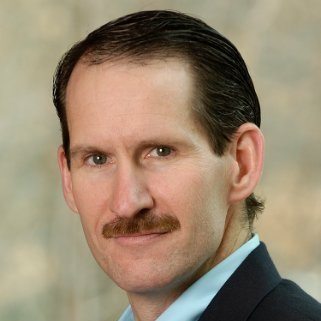 Craig Lewis, Iron­shore Phar­ma­ceu­ti­cals
At sev­er­al points last year, Toron­to-based High­land Ther­a­peu­tics spot­light­ed da­ta from a pair of piv­otal Phase III stud­ies of Ben­jor­na (HLD-200) which they say pro­vid­ed clear ev­i­dence that a night­ly dose of the drug upped the per­for­mance of kids with AD­HD from morn­ing through night. Now, star­ing down a Ju­ly 30 PDU­FA date with the FDA, the low-pro­file biotech has raised $200 mil­lion to fund the com­mer­cial ramp-up, con­fi­dent that they're now a few short steps from shak­ing up a ma­jor mar­ket.
The mon­ey comes from Mor­gan Stan­ley, which sold se­nior se­cured notes due in 2024 for a whol­ly owned sub­sidiary of High­land's — Iron­shore Phar­ma­ceu­ti­cals & De­vel­op­ment. In­vestors are gam­bling that the biotech can make the dif­fi­cult switch from drug de­vel­op­er to com­mer­cial­iza­tion group, while fac­ing off against heavy­weight play­ers in the field, with plans to mar­ket the drug to a big mar­ket through­out the US.
In the sec­ond Phase III study of 161 kids aged 6 to 12, in­ves­ti­ga­tors said that they had tracked an av­er­age 44% im­prove­ment in symp­toms com­pared to a place­bo. But it's the full-day ben­e­fit they tout­ed the hard­est. Their "be­fore school" rat­ing achieved a 59% im­prove­ment, mak­ing it eas­i­er for the kids to get ready for their day, with­out a lot of parental help. In the evening, there was a 44% im­prove­ment.
That's key for the field, where lead­ers like Shire have been work­ing on new sec­ond-gen drugs that can of­fer a sin­gle dai­ly ther­a­py with con­sis­tent ben­e­fits.
Just days ago Shire had its long-de­layed SHP465 ac­cept­ed for a re­view at the FDA. Orig­i­nal­ly filed way back in 2006, but sub­se­quent­ly re­ject­ed, the drug has the same ac­tive in­gre­di­ent as the now gener­ic Adder­all XR, but re­for­mu­lat­ed, in­ves­ti­ga­tors say, to make it a once-dai­ly ther­a­py, boost­ing its ef­fi­ca­cy from 12 hours to 16 hours.
Just what pay­ers may thing about these drugs, though, has yet to be seen. In­sur­ers have honed their skills at keep­ing mem­bers on cheap gener­ic drugs, re­gard­less of dos­ing ben­e­fits. And these fol­lowup drugs may face a tough fight.
High­land, though, be­lieves it's on the verge of a big break­through.
Craig Lewis, pres­i­dent of Iron­shore Phar­ma­ceu­ti­cals Inc., said:
"As a sci­ence-based, pa­tient- cen­tric or­ga­ni­za­tion, we be­lieve HLD200 has the po­ten­tial to be­come the stan­dard of care in the treat­ment of AD­HD.