His way: Greg Ver­dine is build­ing a new kind of drug, with back­ing from a dif­fer­ent kind of in­vestor
Af­ter help­ing spear­head the launch of a long string of biotechs over the years from his pres­ti­gious perch at Har­vard, Greg Ver­dine is now de­vot­ing the bulk of his time to lead­ing the ef­fort on grow­ing two biotechs from scratch. And he's just chalked up a $66 mil­lion round to move one of them — Fog­Phar­ma — in­to the clin­ic next year with a new tech­nol­o­gy he's con­vinced can break its way in­to ther­a­peu­tic ter­ri­to­ries that have re­mained off lim­its to de­vel­op­ers up to now.
Fog­Phar­ma has been en­gi­neer­ing a new kind of ther­a­peu­tic class, one that com­bines the cell-pen­e­trat­ing ca­pac­i­ty of small mol­e­cules with the tar­get-en­gag­ing tenac­i­ty of bi­o­log­ics in­to what he calls CPMPs — cell pen­e­trat­ing minipro­teins.
The big idea here — if you strip it all down to the chas­sis — is that Ver­dine and his crew have de­vel­oped a struc­tur­al "brace" that promis­es to make their polypep­tides ef­fec­tive against tough tar­gets like β-catenin. The brace — Ver­dine's "se­cret sauce" — locks the struc­ture in place and amps up its abil­i­ty to pen­e­trate a cell, ze­ro in on the spe­cif­ic tar­get and main­tain a high lev­el of the drug in blood for a sus­tained pe­ri­od. And he says that each suc­ces­sive it­er­a­tion of their drugs in pre­clin­i­cal test­ing has proven bet­ter at the big job they're de­signed for: drug­ging the un­drug­gable.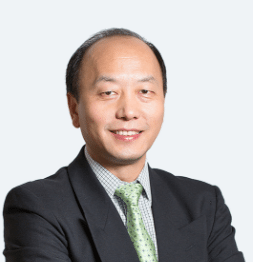 Leon Chen
This new mon­ey in the B round gives Fog­Phar­ma the op­por­tu­ni­ty to take its β-catenin pro­gram — which in­volves Wnt path­way ac­ti­va­tion — in­to a Phase I/II pro­gram in the sec­ond half of next year while lin­ing up an IND on a Cbl-b in­hibitor pro­gram, with a third undis­closed ef­fort com­ing up the line. The dis­cov­ery plat­form in­cludes "three ad­di­tion­al, dis­tinct and dif­fer­en­ti­at­ed forms of cell-pen­e­trat­ing minipro­teins."
"The en­tire fi­nanc­ing is three-and-a-half years worth of mon­ey," Ver­dine tells me. Add that to the $11 mil­lion in Se­ries A cash raised at three sep­a­rate points be­gin­ning in ear­ly 2016, and Ver­dine has round­ed up a to­tal of $77 mil­lion for Fog­Phar­ma.
But it could have been more if he had need­ed it.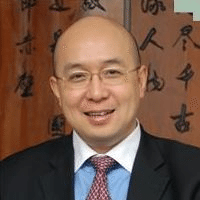 Ge Li
Much of the seed mon­ey for Fog­Phar­ma came from Deer­field and WuXi's cor­po­rate fund, over­seen by Ge Li, a man with ac­cess to a vast amount of cap­i­tal around the world. That kind of fi­nanc­ing al­lowed Ver­dine to cre­ate Fog­Phar­ma with­out be­ing forced to adopt the short-term tac­tics of tra­di­tion­al VCs in the busi­ness.
"We built the com­pa­ny on a dif­fer­ent mod­el," says Ver­dine. "I want­ed to do this one from soup to nuts. For that rea­son in the Se­ries A we didn't turn to ven­ture in­vestors who would come in and have a sig­nif­i­cant role in build­ing the com­pa­ny."
With­out even a hint of boast­ing, Ver­dine be­lieves that with his re­la­tion­ships among elite biotech in­vestors, at this point in his ca­reer of de­vel­op­ing new drugs, he could raise a bil­lion dol­lars if need­ed. There's an ap­petite for tru­ly pi­o­neer­ing drug de­vel­op­ment work, says Ver­dine, that looks to vault ahead on crit­i­cal, break­through ther­a­pies.
He has the re­sume to back it up. And he's built a plat­form com­pa­ny which has the ca­pac­i­ty to find and eval­u­ate new tar­gets and prospec­tive new ther­a­pies in a mat­ter of months.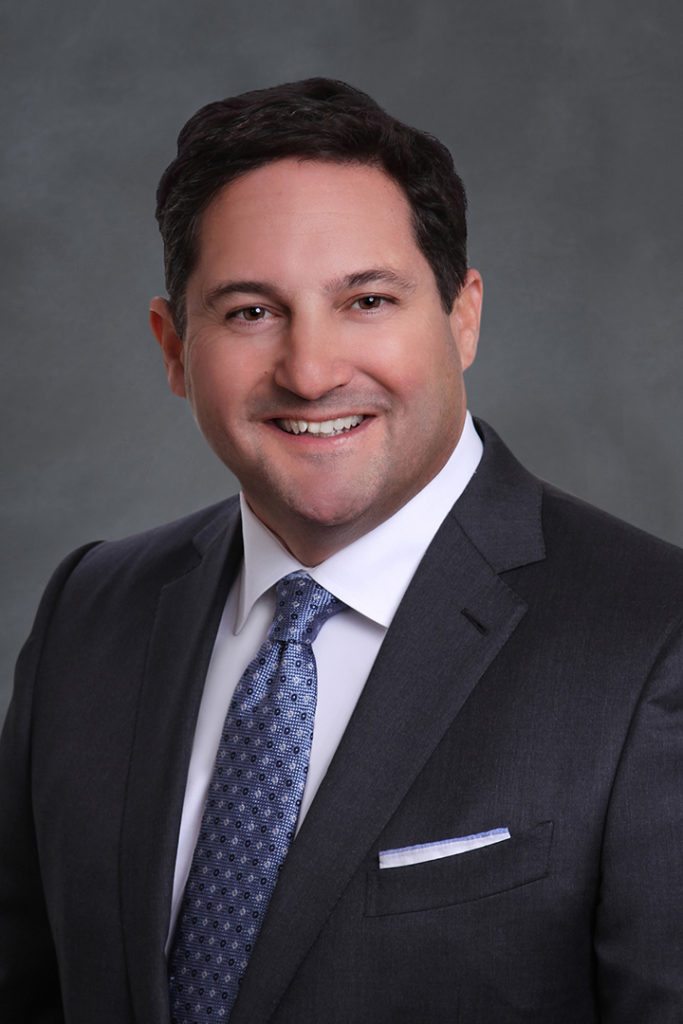 Jeff Leerink
It's no ac­ci­dent that Ver­dine's lead pro­gram forms a junc­tion with check­point ther­a­pies; the β-catenin/Wnt path­way dis­rupts im­mune re­spons­es and an ef­fec­tive push here holds the promise of over­com­ing ini­tial re­sis­tance to im­munother­a­py as well as the de­vel­op­ment of drug re­sis­tance to an ef­fec­tive treat­ment. And it's the first such ther­a­py to make it to the thresh­old of a clin­i­cal tri­al.
But Ver­dine is a proud pa­pa to mul­ti­ple pro­grams, and he is just as ex­cit­ed, if not more so, by the Cbl-b im­muno-on­col­o­gy drug that's com­ing up be­hind the lead.
"What we've seen is that these mol­e­cules can be tol­er­a­ble at rel­a­tive­ly high dos­es, with a sig­nif­i­cant im­pact on tu­mor growth," he says.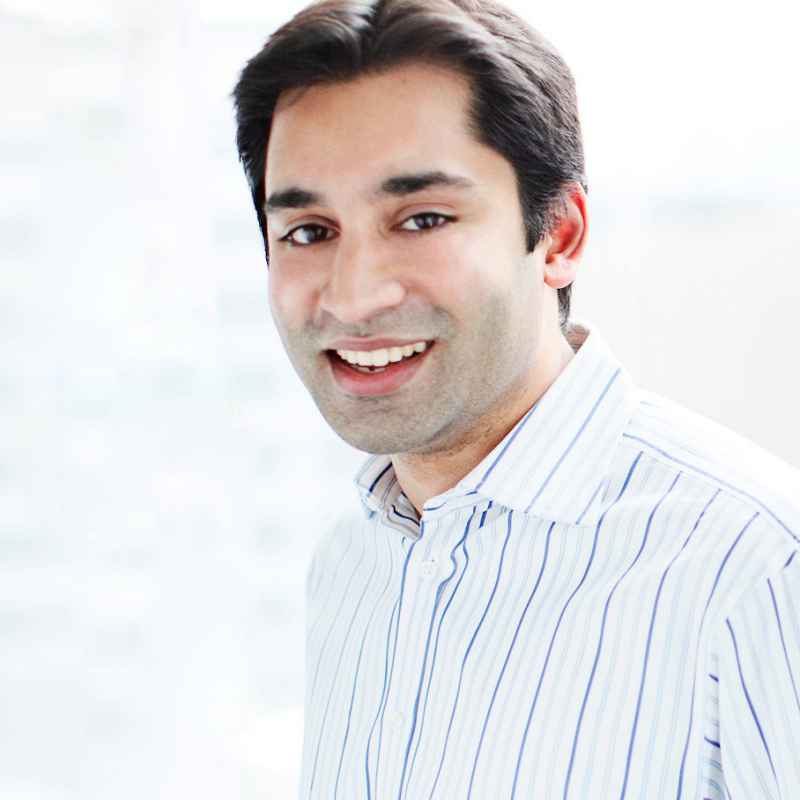 Kr­ish­na Yesh­want
Ver­dine has been a cel­e­brat­ed sci­en­tist in the field of drug dis­cov­ery for more years than many of his stu­dents have lived. Along the way, he's earned some close ties to a new breed of biotech in­vestors who have now come in to back Fog­Phar­ma and well as his sec­ond ven­ture, LifeM­ine.
The sci­en­tist and se­r­i­al en­tre­pre­neur owes much of his suc­cess in rais­ing cash to close ties with Asian groups that have be­come ac­tive play­ers in biotech.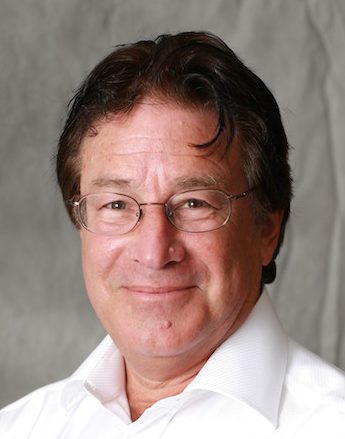 Rick Klaus­ner
Ver­dine's ex­pe­ri­ence in Chi­na has led him to Boyu Cap­i­tal — an in­flu­en­tial pri­vate eq­ui­ty group led by co-founder and part­ner Sean Tong — and Blue Pool. The Chi­nese ven­ture group 6 Di­men­sions Cap­i­tal came in with oth­er new in­vestors, in­clud­ing Google's GV, Hori­zons Ven­tures, Nan Fung Group and Leerink Part­ners. Deer­field Man­age­ment came back with Boyu Cap­i­tal, WuXi AppTec Cor­po­rate Ven­tures and "a promi­nent in­ter­na­tion­al group of non-in­sti­tu­tion­al in­vestors" to com­plete the syn­di­cate.
That kind of back­ing al­lowed Ver­dine to build his board with in­di­vid­u­als who are all in on his R&D strat­e­gy, with Leon Chen from 6 Di­men­sions, Leerink's Jeff Leerink, GV gen­er­al part­ner Kr­ish­na Yesh­want and Rick Klaus­ner, a founder at Juno Ther­a­peu­tics, join­ing the group.
The new mon­ey will al­low Fog­Phar­ma to grow from 26 staffers to­day to north of 40 by the end of the year. And it's still ear­ly days.