Hit by sur­prise set­back, As­traZeneca scram­bles to ex­plain why its two-in-one COPD in­haler was beat­en by GSK ri­val
As­traZeneca was ex­pect­ing a Phase II­Ib tri­al to put its two-in-one COPD in­haler on top of Glax­o­SmithK­line's ri­val prod­uct. In­stead, it was hit by a trou­bling set­back.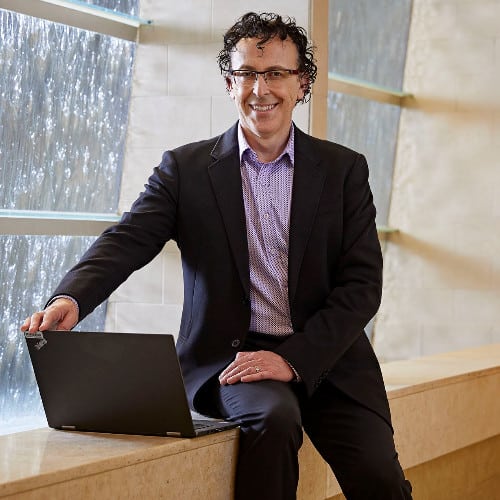 Col­in Reis­ner
The com­pa­ny re­port­ed that while Bevespi Aeros­phere (gly­copy­rro­ni­um/for­moterol fu­marate) didn't do worse than GSK's Anoro (ume­cli­dini­um/vi­lanterol) on peak forced ex­pi­ra­to­ry vol­ume in one sec­ond (FEV1), it didn't do bet­ter ei­ther. And on trough FEV1, the oth­er co-pri­ma­ry end­point, As­traZeneca's in­haler per­formed worse.
Bevespi Aeros­phere, a twice dai­ly in­hala­tion, is al­ready ap­proved in the US and Cana­da for mod­er­ate to se­vere chron­ic ob­struc­tive pul­monary dis­ease, with a sol­id set of Phase III da­ta es­tab­lish­ing its ef­fi­ca­cy (com­pared to its com­po­nents and place­bo).
"The per­for­mance of Bevespi Aeros­phere in AERIS­TO is in­con­sis­tent with pre­vi­ous da­ta," said Col­in Reis­ner, head of res­pi­ra­to­ry, glob­al med­i­cines de­vel­op­ment. "A full analy­sis is un­der­way to un­der­stand and char­ac­terise these find­ings and will be pre­sent­ed at a forth­com­ing med­ical meet­ing."
Over­com­ing GSK's lbig ead in the field re­mains the biggest chal­lenge for As­traZeneca, which is al­so de­vel­op­ing a three-in-one in­haler to ri­val GSK's big once-dai­ly triple COPD ther­a­py Trel­e­gy El­lip­ta, a treat­ment with a big head start and an eas­i­er dos­ing reg­i­men.
Ear­li­er this year, As­traZeneca of­fered an en­cour­ag­ing look at some Phase III da­ta for PT010 that they plan on us­ing in reg­u­la­to­ry sub­mis­sions in Japan and Chi­na. Read­out for an­oth­er tri­al is due in 2019, at which point the com­pa­ny might file NDAs in the US and the EU.