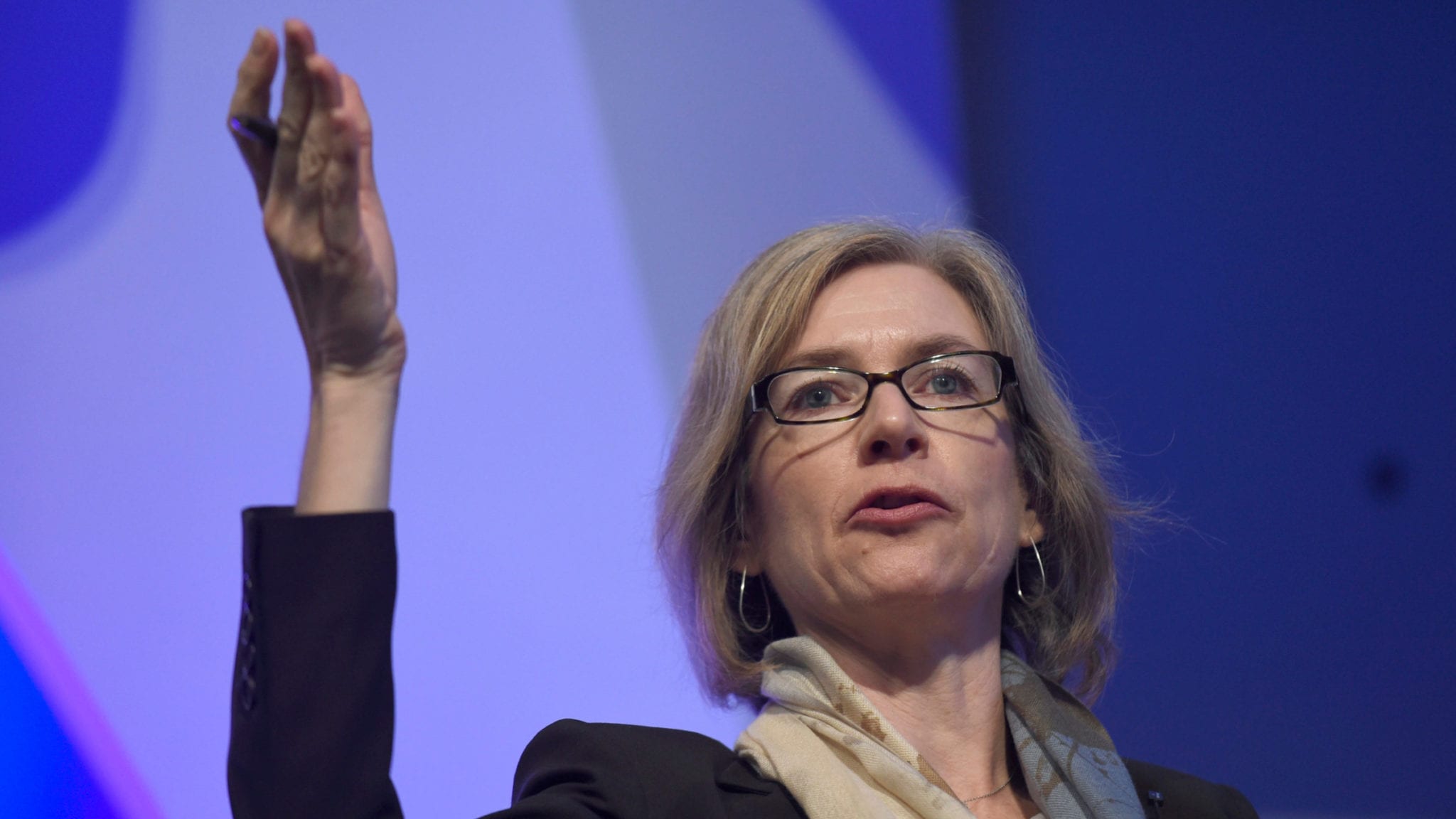 Jennifer Doudna, AP Images
Hit­ting land­mark mile­stone, In­tel­lia shows CRISPR can ed­it genes di­rect­ly in pa­tients
In a land­mark study, re­searchers suc­cess­ful­ly used CRISPR to di­rect­ly ed­it DNA in hu­mans, a mile­stone that could pave the way for treat­ments for scores of se­ri­ous ge­net­ic and non-ge­net­ic dis­eases.
In­tel­lia, a biotech co-found­ed by 2020 No­bel lau­re­ate Jen­nifer Doud­na, used CRISPR/Cas9 to cut a gene out of the liv­er cells of pa­tients with AT­TR amy­loi­do­sis, a dead­ly dis­ease where a mis­shapen pro­tein called TTR builds up and dam­ages or­gans through­out the body. Pa­tients who re­ceived a high dose of the ther­a­py saw their pro­tein lev­els fall be­tween 80% and 96%, in­di­cat­ing the ther­a­py per­ma­nent­ly cut the genome where de­sired.
The Phase I re­sults were pub­lished Sat­ur­day in the New Eng­land Jour­nal of Med­i­cine and pre­sent­ed at a sci­en­tif­ic con­fer­ence.
"This is the re­sult that the field has been wait­ing for to re­al­ly scale up," Fy­o­dor Urnov, a gene edit­ing ex­pert at UC Berke­ley who was not af­fil­i­at­ed with the work, told End­points News. "If any­one had a shred of doubt, that there was a fu­ture in CRISPR edit­ing as a ther­a­peu­tic that will have a broad im­pact, those doubts can be put to rest."
This is not the first time CRISPR has been used as a ther­a­py. Ver­tex and CRISPR Ther­a­peu­tics have used it to ef­fec­tive­ly treat sick­le cell dis­ease and be­ta-tha­lassemia. Aca­d­e­mics and oth­er com­pa­nies have, with some­what less suc­cess, used it in treat­ments for can­cer and HIV. But in each case, re­searchers re­moved blood stem cells from the pa­tients, edit­ed them in a lab and then re­turned them to the pa­tient — a sim­pler, safer and more con­trol­lable pro­ce­dure.
Most con­di­tions, though, can't be ad­dressed by edit­ing cells out­side the body. Dev­as­tat­ing ge­net­ic dis­eases such as cys­tic fi­bro­sis and Duchenne mus­cu­lar dy­s­tro­phy could be treat­ed through CRISPR gene edit­ing, but on­ly if re­searchers can de­liv­er the ther­a­py di­rect­ly in­to pa­tients. The same holds true for some of the more com­mon ail­ments where com­pa­nies are now try­ing to ap­ply the tech­nol­o­gy, such as heart dis­ease.
On Sat­ur­day, In­tel­lia be­came the first to pull it off. Doud­na hailed it as a proof-of-con­cept for the en­tire field.
"While these are ear­ly da­ta, they show us that we can over­come one of the biggest chal­lenges with ap­ply­ing CRISPR clin­i­cal­ly so far, which is be­ing able to de­liv­er it sys­tem­i­cal­ly and get it to the right place," Doud­na said in an email. "It's a crit­i­cal first step in be­ing able to in­ac­ti­vate, re­pair or re­place any gene that caus­es dis­ease, any­where in the body. This opens up the pos­si­bil­i­ty to treat a wide range of dis­eases that we haven't been able to ad­dress so far."
In­tel­lia's stock $NT­LA jumped 52% when pre-mar­ket trad­ing be­gan Mon­day, rais­ing their mar­ket cap by $3 bil­lion. The oth­er so-called "CRISPR com­pa­nies," in­clud­ing Beam, CRISPR Ther­a­peu­tics, and Ed­i­tas, all rose be­tween 15% and 25%.
In­tel­lia be­gan work­ing on the AT­TR pro­gram not long af­ter it was found­ed in 2014, said CEO John Leonard. They tin­kered for years, af­ter the first ver­sions edit­ed less than 2% of tar­get­ed cells in mice. Even­tu­al­ly, they de­vised two RNA strands, one that codes for the DNA-cut­ting en­zyme Cas9 and an­oth­er, the guide RNA, that tells Cas9 which gene to cut.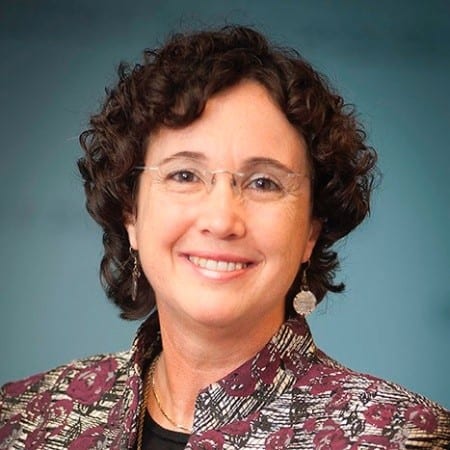 Lau­ra Sepp-Loren­zi­no
They en­cased the RNA in a lipid nanopar­ti­cle, the mi­cro­scop­ic bub­bles of fat that have now been used around the world to de­liv­er mR­NA Covid-19 vac­cines. Af­ter the LNPs are ad­min­is­tered to pa­tients, they go to the liv­er, ex­press Cas9, which slices the DNA, and flush out with­in hours, said CSO Lau­ra Sepp Loren­zi­no.
"Part of our de­sign cri­te­ria was rapid elim­i­na­tion," Loren­zi­no told End­points.
The first three AT­TR pa­tients, who re­ceived a low dose of the ther­a­py, saw their pro­duc­tion of TTR pro­tein fall by an av­er­age of 57%. When they es­ca­lat­ed for the next three pa­tients, they saw an av­er­age re­duc­tion of 87%.
The lat­ter fig­ure close­ly ri­vals the da­ta from Al­ny­lam's RNAi drug On­pat­tro, one of three drugs re­cent­ly ap­proved for the dis­ease. But In­tel­lia's ap­proach on­ly has to be dosed once in a life­time, as op­posed to once every three weeks.
"The lev­el of TTR pro­tein re­duc­tion is im­pres­sive," Har­vard bio­chemist David Liu, who co-found­ed CRISPR com­pa­nies Beam and Prime, said in an email. The da­ta "serve as a com­pelling re­minder that the era of in vi­vo ther­a­peu­tic hu­man gene edit­ing is al­ready up­on us."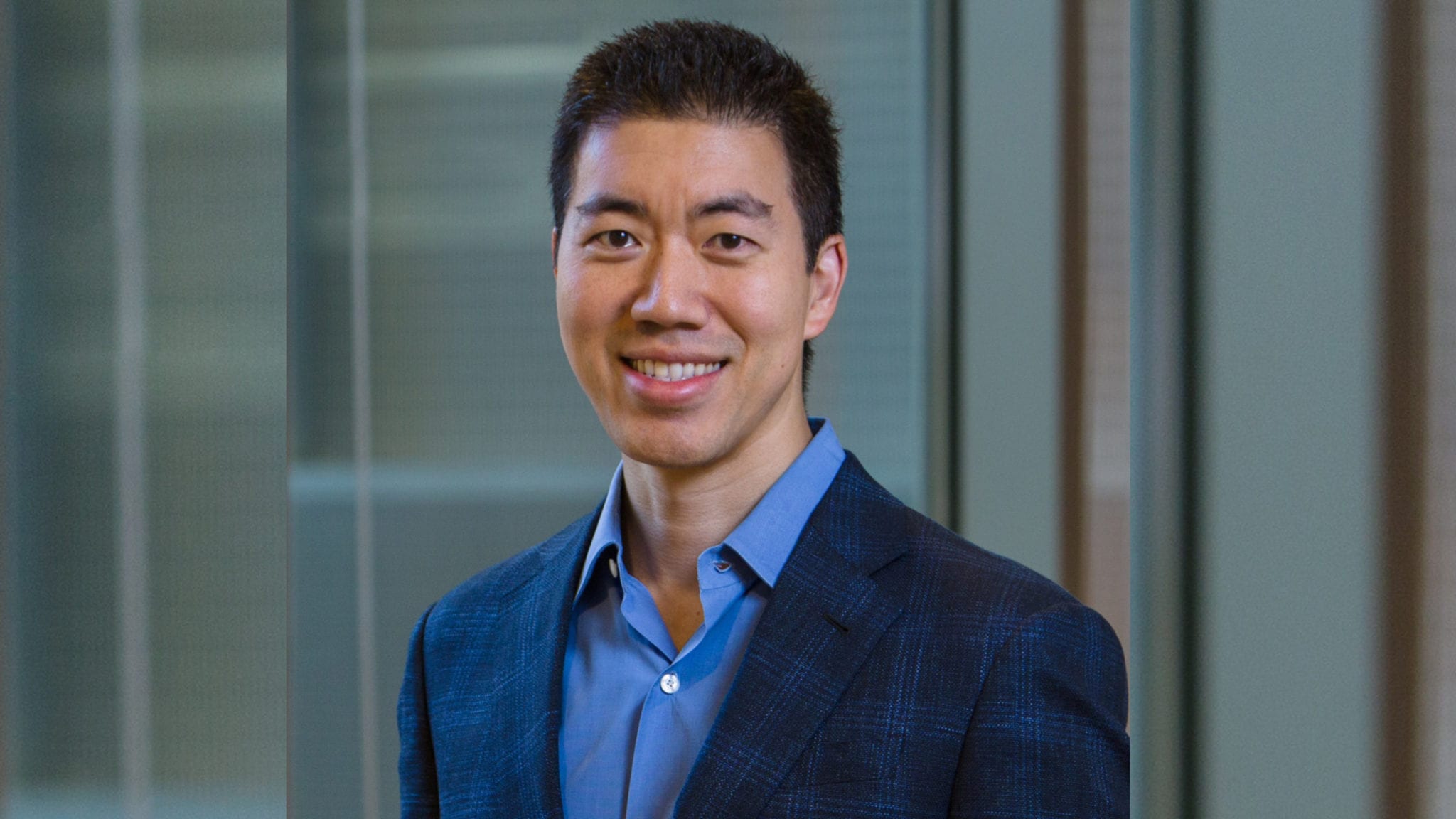 David Liu
Liu not­ed In­tel­lia got re­sults de­spite us­ing less than 1/10th the dose they used in mon­keys. The com­pa­ny plans to up the dosage fur­ther to try to com­plete­ly elim­i­nate pro­tein pro­duc­tion — a bench­mark they hope will not on­ly stop the dis­ease's pro­gres­sion but po­ten­tial­ly re­verse it, giv­ing the body time to clean up that mis­shapen pro­tein that ac­cu­mu­lat­ed in the years pri­or to ther­a­py.
Out­side ex­perts took par­tic­u­lar note of the safe­ty da­ta. It was not clear what would hap­pen when re­searchers first ad­min­is­tered Cas9, a pro­tein de­rived from bac­te­ria, through­out the body. Some feared that the im­mune sys­tem would rec­og­nize it as for­eign and go in­to dan­ger­ous over­drive.
"The safe­ty da­ta look re­al­ly good," Alex­is Ko­mor, who runs a gene edit­ing lab at UC San Diego, told End­points. "There's no crazy im­mune re­sponse. That was a ques­tion that every­body's had for a while."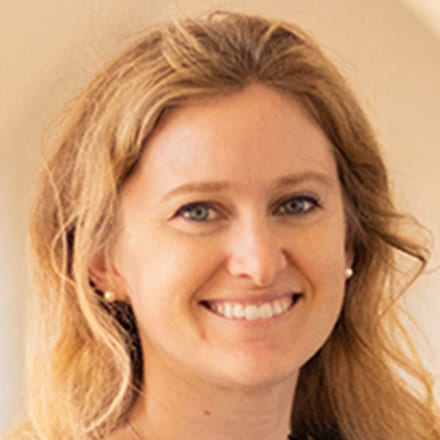 Alex­is Ko­mor
Still, there are key safe­ty ques­tions that can on­ly be an­swered with time. Over the last decade, CRISPR re­searchers have doc­u­ment­ed in nu­mer­ous lab stud­ies that, by break­ing the DNA in two, Cas9 can in­flict un­in­tend­ed dam­age on the genome.
So far those have not born out in pa­tients and ex­perts say there are no red flags in In­tel­lia's da­ta. But it will be hard­er for In­tel­lia to mon­i­tor than for pre­vi­ous com­pa­nies who edit­ed blood cells; they were able to check in the lab how the cells re­spond­ed ini­tial­ly and take sub­se­quent sam­ples from pa­tients to mon­i­tor.
By con­trast, doc­tors can't just re­move a pa­tient's liv­er to mon­i­tor for ear­ly signs of can­cer. "There's just a fun­da­men­tal ques­tion of how we do long-term fol­lowup," Urnov said.
The com­pa­ny will now look to ap­ply the same strat­e­gy they used for AT­TR to an­oth­er ge­net­ic dis­ease, hered­i­tary an­gioede­ma, swap­ping out the guide RNA for TTR and re­plac­ing it with one for a gene called KLB1.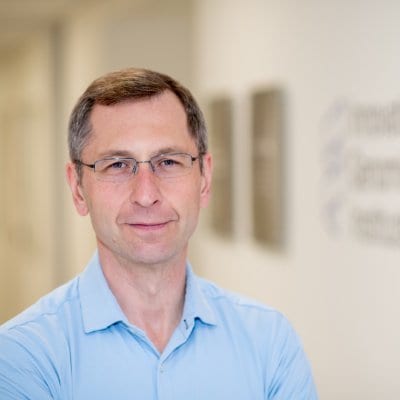 Fy­o­dor Urnov
Urnov said the tech­nol­o­gy will work like mR­NA vac­cines: Once proven, the plat­form can be re­de­ployed for an­oth­er dis­ease by swap­ping out one set of ge­net­ic in­struc­tions for an­oth­er. It pro­vides a proof of prin­ci­ple for Verve Ther­a­peu­tics, which is try­ing to pre­vent heart dis­ease by knock­ing out a gene in the liv­er that strong­ly af­fects cho­les­terol lev­els.
For these com­pa­nies, he said, "the ball is in your court," he said, "to do it and just not drop the ball."
But that on­ly ap­plies to a sub­set of ther­a­pies and dis­eases. In­tel­lia ef­fec­tive­ly went af­ter the low­est hang­ing fruit for sys­temic CRISPR treat­ments. They di­rect­ed the treat­ment against the liv­er, the body's in­ter­nal fil­ter and the eas­i­est or­gan to di­rect ge­net­ic ther­a­pies. And they on­ly tried to crip­ple a gene, rather than re­pair one.
To tack­le most of the dis­eases sci­en­tists en­vi­sioned cur­ing when CRISPR was first pi­o­neered a decade ago, re­searchers will have to prove they can de­liv­er through­out the body and, once there, turn a mu­tant gene in­to a healthy one — a pair of sig­nif­i­cant­ly high­er hur­dles.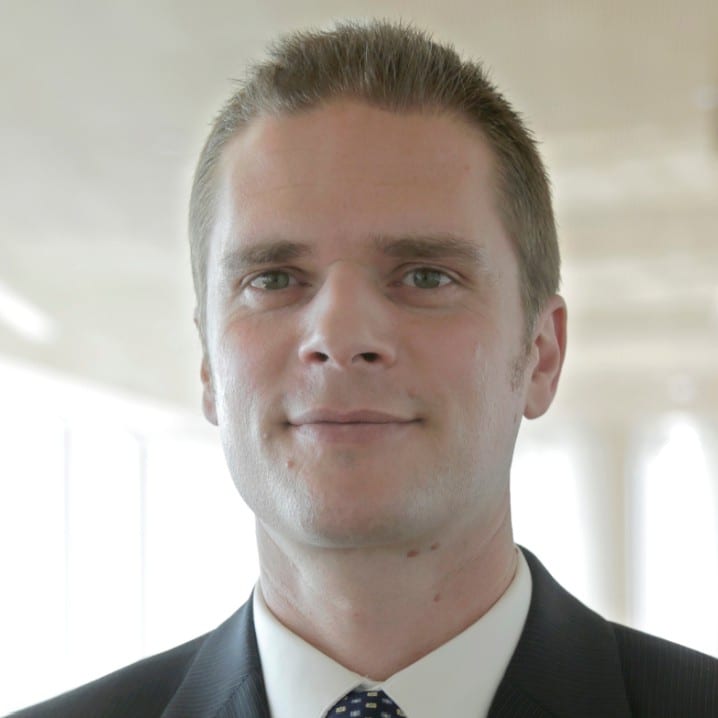 Rodolphe Bar­ran­gou
Ear­ly tests for those hur­dles will ar­rive in the com­ing years, as ther­a­pies for Duchenne and HIV, among oth­ers, en­ter the clin­ic.
"It's an ex­cit­ing day, it's an ex­cit­ing mile­stone," Rodolphe Bar­ran­gou, an ear­ly CRISPR re­searcher and a co-founder of In­tel­lia, told End­points. "But we have a ways to go."