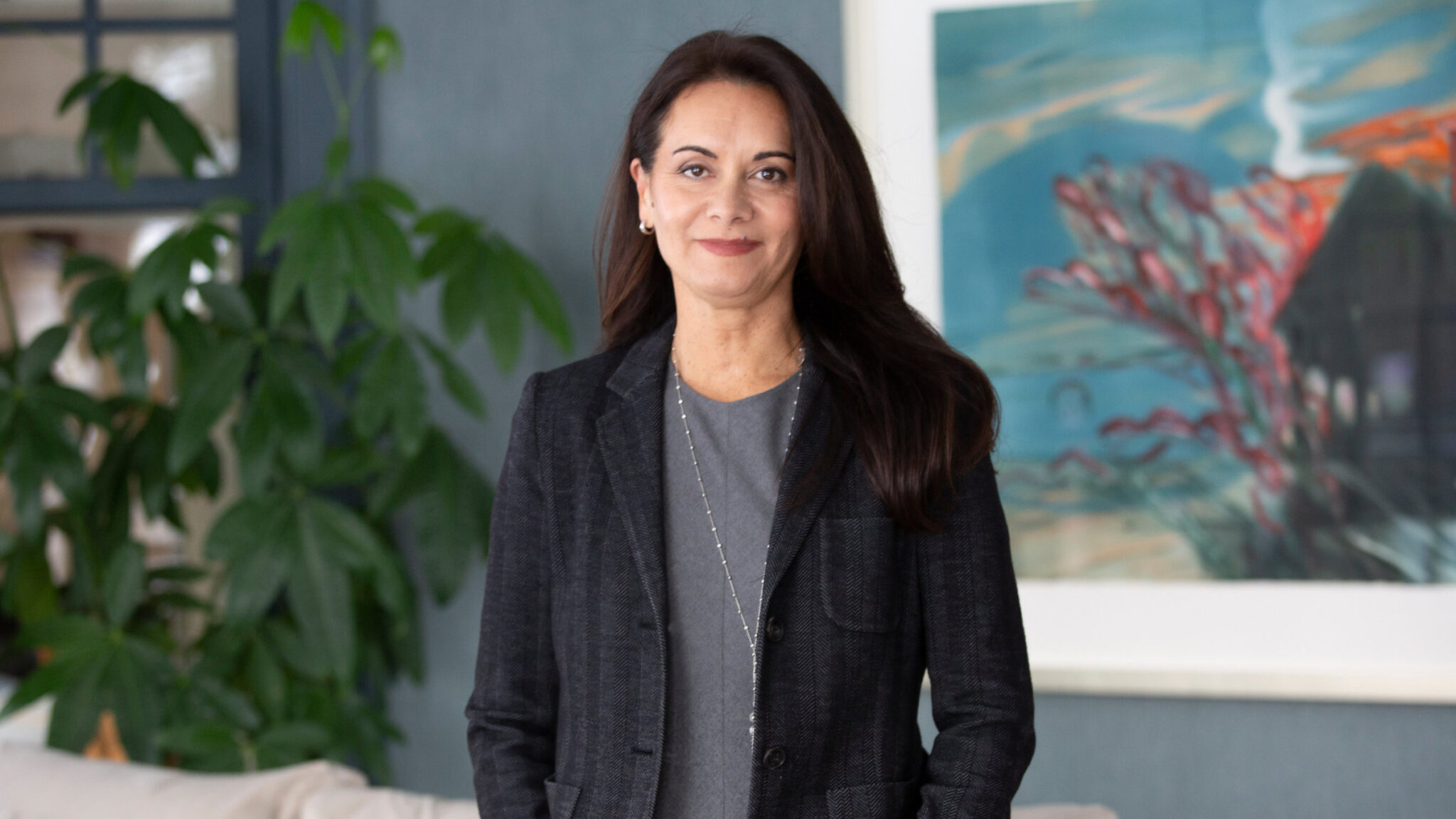 Clarissa Desjardins, Congruence CEO
New Or­biMed-backed biotech aims to repli­cate Ver­tex's wild­ly suc­cess­ful cys­tic fi­bro­sis pills in oth­er dis­eases
A new biotech aim­ing to tack­le pro­tein mis­fold­ing has land­ed a sub­stan­tial Se­ries A from some blue-chip in­vestors.
Con­gru­ence Ther­a­peu­tics burst on­to the scene Tues­day with a $50 mil­lion round, in­clud­ing funds from Or­biMed. The biotech will use the mon­ey to ad­vance its plat­form and move some of its pro­grams for­ward, CEO Claris­sa Des­jardins told End­points News.
Tues­day's round was led by Am­pli­tude Ven­tures and Fonds de sol­i­dar­ité FTQ, a pub­lic de­vel­op­ment fund in Que­bec, Cana­da.
There are few oth­er de­tails about the com­pa­ny so far. Though Con­gru­ence says its plat­form uti­lizes ma­chine learn­ing and oth­er math­e­mat­i­cal and physics-based mod­el­ing sys­tems to char­ac­ter­ize pro­tein mis­fold­ing dis­or­ders, the biotech is not yet nam­ing the dis­eases it in­tends to re­search.
But the ap­proach ap­pears to re­sem­ble Ver­tex's cys­tic fi­bro­sis treat­ments, in which the com­pa­ny uti­lized small mol­e­cule drugs to tar­get cer­tain sites on the af­fect­ed pro­tein to re­store sodi­um trans­port. Ver­tex's drug was huge­ly suc­cess­ful, mak­ing the dead­ly ge­net­ic dis­ease treat­able for 90% of pa­tients, and proved it was pos­si­ble to treat ge­net­ic dis­eases with dif­fer­ent mu­ta­tions with a pill.
No one has been able to repli­cate the re­sults in oth­er dis­eases, how­ev­er, though sev­er­al groups are now try­ing. No­tably, Ab­b­Vie is at­tempt­ing this ap­proach in cys­tic fi­bro­sis as well, and the new At­las-backed start­up Rec­ti­fy Phar­ma­ceu­ti­cals launched last Oc­to­ber with Ver­tex vets.
Des­jardins did say that Con­gru­ence is al­so build­ing out a li­brary of the bio­phys­i­cal prop­er­ties of var­i­ous mu­tant pro­teins in hopes that a deep­er analy­sis will point to ways of cor­rect­ing them. The biotech is al­so keep­ing its dis­ease re­search ar­eas close to the vest for now.
Af­ter re­searchers iden­ti­fy what they be­lieve could be the mis­fold­ed pro­teins, they can screen po­ten­tial drug can­di­dates to see which "can re­vert the mu­tant and make it con­gru­ent with the wild type, so that we can func­tion­al­ly res­cue that pro­tein," she said.
Des­jardins found­ed Con­gru­ence af­ter serv­ing as CEO of Clemen­tia Phar­ma­ceu­ti­cals, ac­quired in a $1.3 bil­lion deal with Ipsen in 2019. She told End­points that af­ter Clemen­tia, she want­ed to con­tin­ue re­search­ing rare dis­eases but was look­ing for the right op­por­tu­ni­ty to make an im­pact.
"In rare dis­eases, many of these sin­gle amino acid par­tial loss of func­tion mu­tants were what you call tem­per­a­ture sen­si­tive, that means that they could be cor­rect­ed in vit­ro sim­ply by low­er­ing the tem­per­a­ture," Des­jardins said. "If you low­er the tem­per­a­ture, you ac­tu­al­ly cor­rect the mis­fold­ing and re­store cel­lu­lar func­tion. So that was fas­ci­nat­ing to me."
Though this has been a well-known phe­nom­e­non, she added, no one re­al­ly knows why it oc­curs. The foun­da­tion­al goal of Con­gru­ence is to treat such pro­teins as poly­mers, mak­ing it pos­si­ble to map every­thing out and then use the ma­chine learn­ing plat­form to ad­dress ques­tions that nor­mal­ly wouldn't be pos­si­ble in a wet lab.
Go­ing for­ward, Des­jardins said what sets Con­gru­ence apart from the pack is it's go­ing af­ter tar­gets that are al­ready val­i­dat­ed, rather than try­ing to find com­plete­ly new ones. The com­pa­ny's plat­form al­so al­lows it to re­verse en­gi­neer dis­eases in the hopes of ad­vanc­ing pro­grams more ef­fi­cient­ly, she said.
In ad­di­tion to the lead in­vestors and Or­biMed, Con­gru­ence al­so re­ceived fund­ing from Lu­mi­ra Ven­tures, In­vestisse­ment Que­bec, Driehaus Cap­i­tal Man­age­ment and oth­er un­named back­ers.