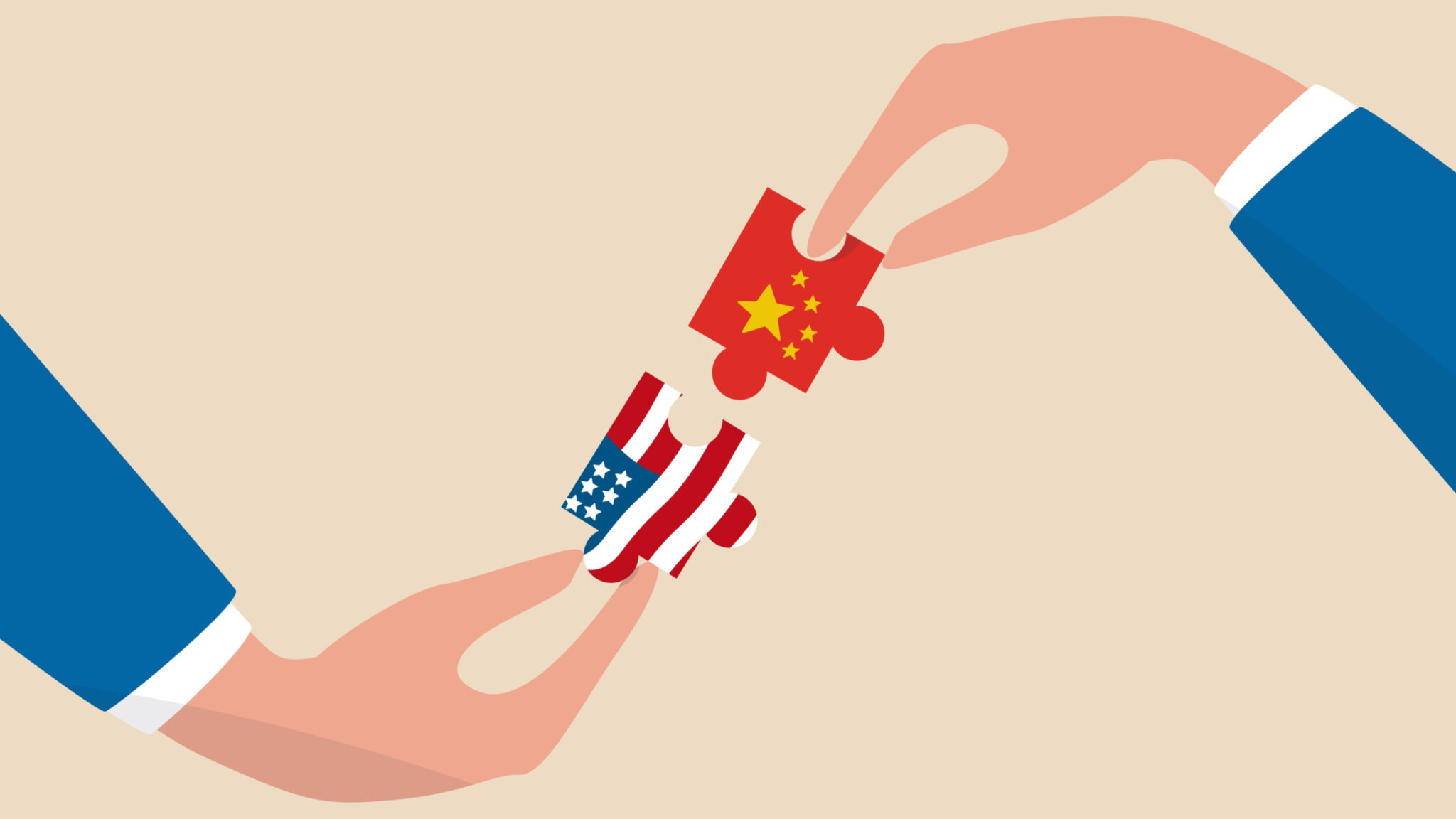 How Chi­na turned the ta­bles on bio­phar­ma's glob­al deal­mak­ing
Fen­lai Tan still gets chills think­ing about the dark­est day of his life.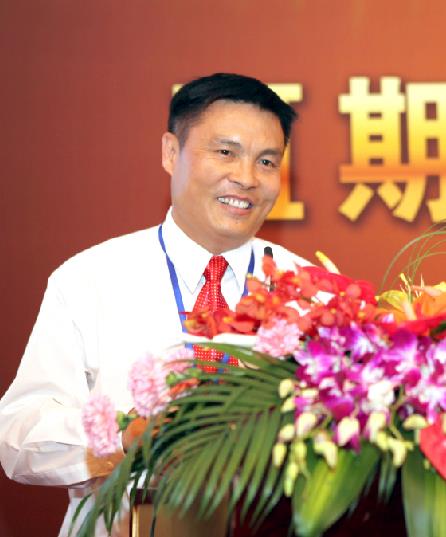 Fen­lai Tan
Three out of eight lung can­cer pa­tients who re­ceived a ty­ro­sine ki­nase in­hibitor de­vel­oped by his com­pa­ny, Bet­ta Phar­ma, died in the span of a month. Tan, the chief med­ical of­fi­cer, was sum­moned to Peking Union Med­ical Col­lege Hos­pi­tal, where the head of the clin­i­cal tri­al de­part­ment told him that the tri­al in­ves­ti­ga­tors would be con­duct­ing an au­top­sy to see if the pa­tients had died of the dis­ease — they were all very sick by the time they en­rolled — or of in­ter­sti­tial lung dis­ease, a dead­ly side ef­fect tied to the TKI class that's been re­port­ed in Japan.
De­ject­ed and anx­ious, Tan re­turned to Bet­ta's of­fice in Bei­jing. Yinx­i­ang Wang, the co-founder and gen­er­al man­ag­er, was wait­ing for him. Wang didn't want to know what was said at the meet­ing; why don't they go have din­ner to­geth­er with their col­league Xi­ao­jie Wang to take their minds off of it?
"We had like five bot­tles of liquor," Tan re­counts.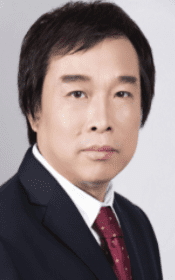 Yinx­i­ang Wang
Pa­tient deaths are al­ways a dev­as­tat­ing blow in any tri­al, but the stakes were es­pe­cial­ly high for Bet­ta that night in 2007. Four years af­ter Yinx­i­ang Wang and Liem­ing Ding first start­ed the com­pa­ny, Tan — who had be­friend­ed them while study­ing to­geth­er at the Uni­ver­si­ty of Arkansas for Med­ical Sci­ences in Lit­tle Rock and of­fered moral sup­port for the start­up from afar — fi­nal­ly joined them in Hangzhou to lead the clin­i­cal de­vel­op­ment. Af­ter mul­ti­ple in­vestors turned them down, call­ing them crazy, they had bare­ly scraped to­geth­er the mon­ey, from a re­al es­tate com­pa­ny, gov­ern­ment grants and oth­er sources, to start test­ing their on­ly drug, an EGFR-tar­get­ing TKI dubbed ico­tinib, in hu­mans. This tri­al was their one shot.
As he downed the shots of off-brand Mao­tai — the cheap­est they could find — Tan was pre­pared for the worst case sce­nario.
"The tri­al will stop here, the com­pa­ny will stop here, and we go (in­to) bank­rupt­cy," he re­mem­bers think­ing. "We'll just pack up and go back to Amer­i­ca to start our post­doc again."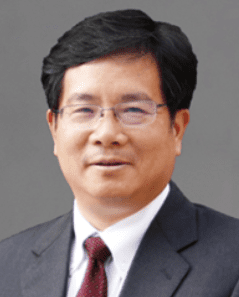 Liem­ing Ding
In the end, he didn't have to. The au­top­sies showed that lung can­cer, not ILD, killed the pa­tients. Bet­ta soon re­sumed the Phase I tri­al and sailed through Phase II and Phase III stud­ies all the way to ap­proval in 2011 as Chi­na's first tar­get­ed ther­a­py.
There have been seis­mic shifts from the Chi­na Tan in­hab­it­ed back then to where he finds him­self to­day. Few Chi­nese com­pa­nies these days, es­pe­cial­ly those stak­ing a claim in first- or best-in-class races, would fear go­ing bank­rupt be­cause of one tri­al set­back. Mon­ey is flow­ing from every di­rec­tion.
The trans­for­ma­tion is in­cred­i­ble not just for its speed and scale, but al­so how many lay­ers and waves were packed in­to a short 20 years.
Ker­ry Blan­chard, an Eli Lil­ly vet who took his first trip to Chi­na in 2003 and now serves as CEO at Ever­est Med­i­cines, breaks the past two decades down, rough­ly, in­to four pe­ri­ods by the role Chi­nese biotechs played in the world: From 2000 to 2007, he saw them most­ly do­ing ac­tiv­i­ties for hire; 2007-2012 was a pe­ri­od of of­fer­ing pack­aged com­modi­ties; 2012 ush­ered in the de­sign­er stage; then in 2017 they be­gan to serve up cus­tomiza­tion.
And we're on the cusp of a fifth stage.
Pe­ter Lebowitz
"Now in 2021," says Pe­ter Lebowitz, glob­al on­col­o­gy ther­a­peu­tic area head at J&J's Janssen, "if we have a tar­get that we like, or a plat­form that we like, and the team doesn't bring the Chi­nese op­por­tu­ni­ties to me — which they usu­al­ly do — I'm go­ing to say, we need to see if there's any­thing in Chi­na, right? And what we find is that those com­pa­nies in Chi­na, when we're go­ing af­ter some­thing, there are al­ways op­por­tu­ni­ties in Chi­na. Al­ways."
Where­as set­ting up a com­pa­ny in Chi­na for Chi­na was once a bold and rev­o­lu­tion­ary con­cept, many around the coun­try's biotech ecosys­tem now have a new mantra: "in Chi­na, for the world."
"It's been dra­mat­ic," he says.
Plant­i­ng seeds
In ret­ro­spect, Chi­na's rise in bio­phar­ma may seem in­evitable: If noth­ing else, the sheer size of the pop­u­la­tion spells a boon for both drug re­search and sales. But the world didn't al­ways see it that way.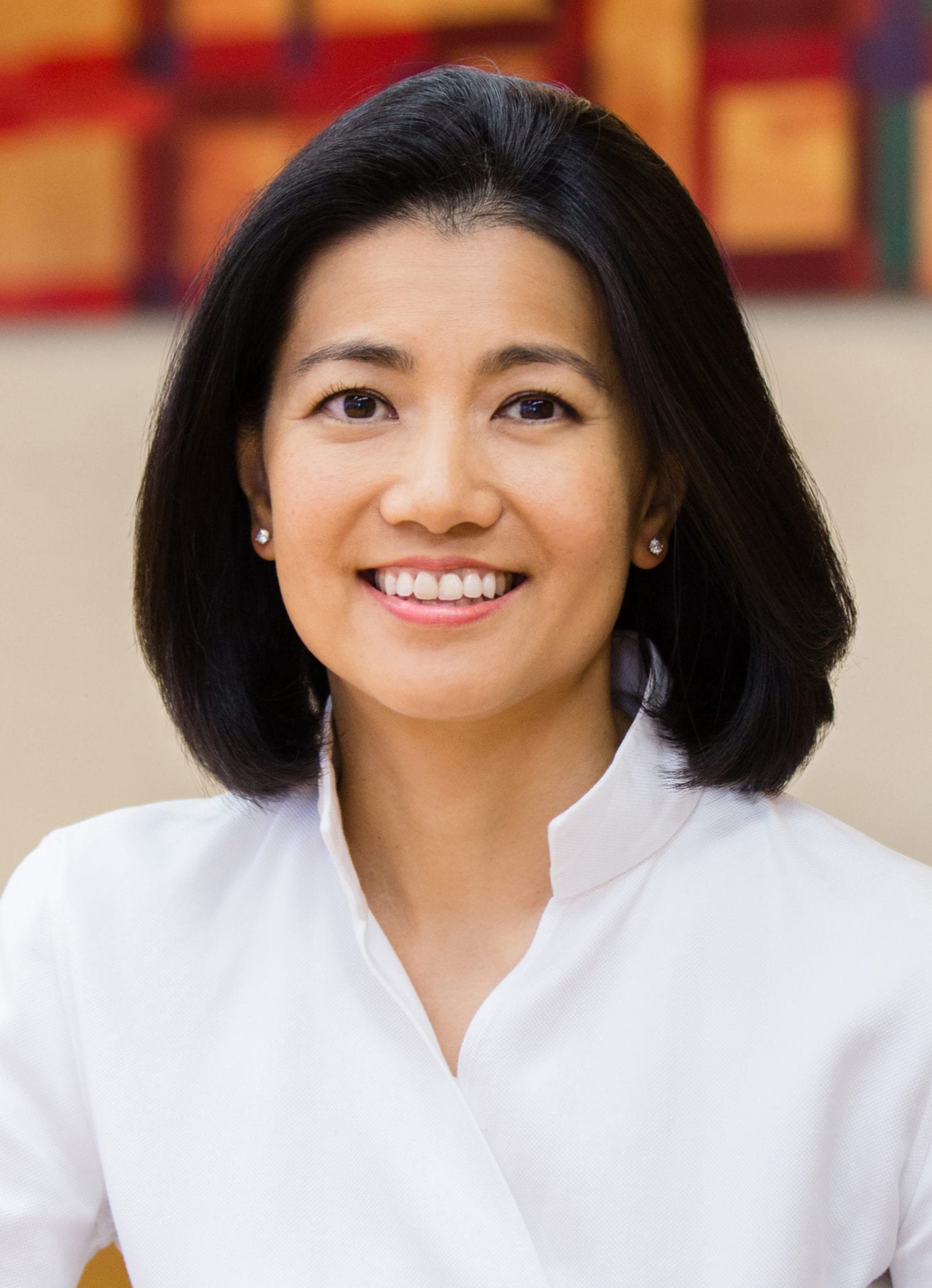 Nisa Le­ung
Be­fore Nisa Le­ung hopped aboard Qim­ing Ven­tures to spear­head its health­care in­vest­ments, the Stan­ford MBA grad start­ed a com­pa­ny called No­vamed to try to dis­trib­ute US ap­proved drugs in Chi­na. De­spite the size of the coun­try, by any met­ric tracked by an Amer­i­can com­pa­ny, the Chi­nese mar­ket was tiny.
"When we wrote to these com­pa­nies in the US, they were like Chi­na, where? Where's Chi­na? Is it next to Japan?" she re­calls. "I mean, no­body cared about Chi­na."
Blan­chard, then a "dis­cov­ery guy" at Lil­ly, ini­tial­ly con­sid­ered Chi­na one of the few po­ten­tial places he could lever­age to boost the num­ber of mol­e­cules ready for the clin­ic at a giv­en cost.
"I looked out­side the US in many ge­o­gra­phies," he says. "And I made sev­er­al bets — I had sites in Sin­ga­pore, I col­lab­o­rat­ed a lot with com­pa­nies in In­dia, a lot with com­pa­nies in Chi­na, try­ing to build what we need­ed."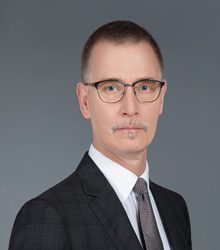 Ker­ry Blan­chard
Ac­cord­ing to Blan­chard, Chi­na ul­ti­mate­ly won out be­cause of the grow­ing tal­ent pool: the mass of sci­en­tists, chemists and en­gi­neers grad­u­at­ing from the high­er ed­u­ca­tion sys­tem whom Lil­ly can re­cruit to staff its labs.
Le­ung has her own the­o­ry — name­ly that In­dia's re­fusal to en­force patent pro­tec­tion (or out­right ea­ger­ness to re­voke those very patents, as was the case with Pfiz­er's Vi­a­gra) scared Big Phar­ma away. There is al­so a more cap­i­tal­ist ex­pla­na­tion.
"What we found at the end of it, the big ben­e­fit Chi­na pro­vides is the CRO, is the ser­vice be­cause there's ar­bi­trage of the cost dif­fer­ence, the dis­crep­an­cy," said Dar­ren Ji, who man­aged R&D and busi­ness de­vel­op­ment for Proc­ter & Gam­ble's phar­ma­ceu­ti­cals unit in the ear­ly 2000s be­fore start­ing his own com­pa­nies and in­vest­ing with Lil­ly Asia Ven­tures.
Re­gard­less of their mo­ti­va­tions — and each like­ly had their own mix of rea­sons — one by one, Lil­ly, As­traZeneca, Bay­er, Roche, J&J, Glax­o­SmithK­line, No­var­tis and oth­ers be­gan set­ting up shop on the ground, of­ten in Zhangjiang Hi-Tech Park in Shang­hai.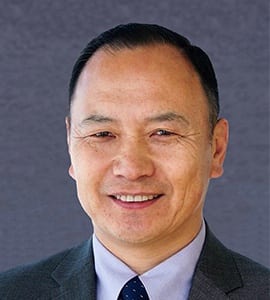 Dar­ren Ji
The multi­na­tion­als were the first cus­tomers for con­tract re­search or­ga­ni­za­tions like WuXi AppTec, hand­ing them mon­ey to build out net­works, pur­chase equip­ment and even­tu­al­ly wade in­to process de­vel­op­ment and man­u­fac­tur­ing. For a time, even biotech star­tups, such as the now-de­funct Shang­hai Ge­nomics, al­so used the mon­ey they earn from ser­vices to sub­si­dize their in­ter­nal drug hunt­ing. (It wasn't the on­ly mod­el; Bet­ta man­aged to pull in new in­vest­ments, while Shan­dong Re­meGen sur­vived on the sales of tra­di­tion­al Chi­nese med­i­cines.)
But they did more than that. Those Eng­lish-speak­ing of­fices in Zhangjiang Hi-Tech Park be­came a breed­ing ground for the next gen­er­a­tion of biotech work­ers and lead­ers.
Lil­ly, for in­stance, quick­ly came to the re­al­iza­tion that their chemists would leave af­ter six months or a year if they were sim­ply or­dered to syn­the­size a cer­tain com­pound a cer­tain way. To keep them for longer, it as­signed more in­ter­est­ing projects that ex­posed them to new bi­o­log­i­cal as­says and es­tab­lished di­rect lines of con­tact be­tween sci­en­tists in Shang­hai and In­di­anapo­lis.
The do­mes­tic phar­ma­ceu­ti­cal in­dus­try didn't tap in­to the glob­al pulse "un­til the multi­na­tion­als be­gan to build R&D sites in Chi­na," ob­serves Min Li, the last head of Glax­o­SmithK­line's R&D site in Chi­na be­fore it shut­tered. "I think that is some­thing that should not be un­der­stat­ed."
Stayin' alive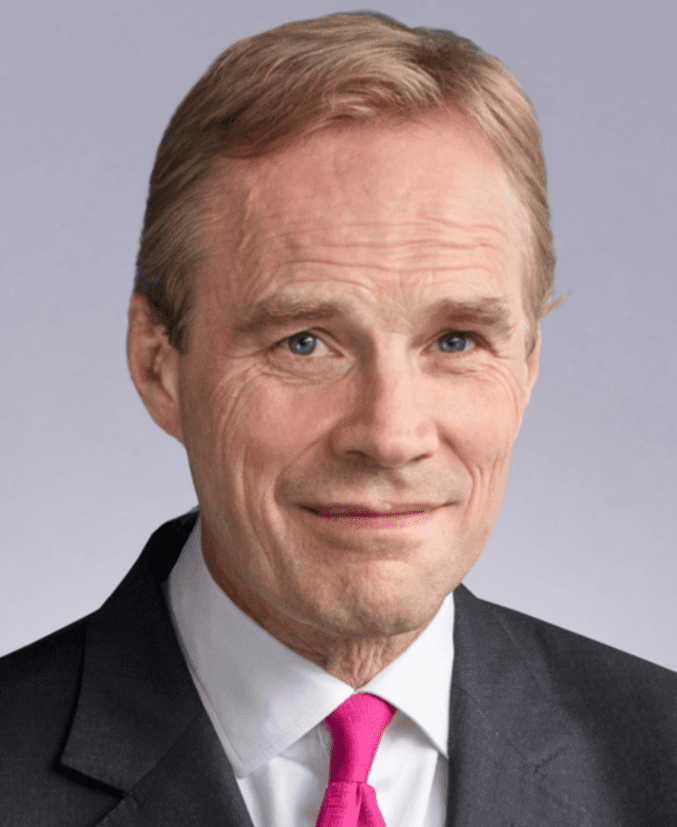 Chris­t­ian Hogg
Hutchi­son MediPhar­ma is one of the few home­grown biotechs born at the dawn of the mil­len­ni­um that are still alive to­day. Grant­ed, it's a bit of an out­lier: Bankrolled by well known Hong Kong-based con­glom­er­ate CK Hutchi­son Hold­ings, the ini­tial idea for the com­pa­ny was to bring tra­di­tion­al Chi­nese med­i­cines to the world by screen­ing through the herbs in a sci­en­tif­ic man­ner, pro­fil­ing them and as­sem­bling li­braries of in­for­ma­tion about which ex­act mol­e­cules with­in them were in­fer­ring ther­a­peu­tic ben­e­fits.
So when Hutchi­son wooed Chris­t­ian Hogg, then at P&G, to be­come em­ploy­ee #1, he thought it was a nat­ur­al ex­ten­sion of his ca­reer in con­sumer prod­ucts. The sto­ry around Chi­nese med­i­cine was large­ly what helped Chi-Med (now Hutchmed) pull off an IPO in Lon­don back in 2006, even if the com­pa­ny had start­ed piv­ot­ing to on­col­o­gy drug dis­cov­ery af­ter hit­ting chem­istry, man­u­fac­tur­ing and con­trol hur­dles.
Then came the fi­nan­cial cri­sis.
"That killed off many com­pa­nies," Hogg says. "We lost 85% of our mar­ket val­ue be­tween 2006 and 2009 be­cause of the fi­nan­cial cri­sis. We were down to sort of $30 mil­lion US mar­ket cap. It was very dif­fi­cult."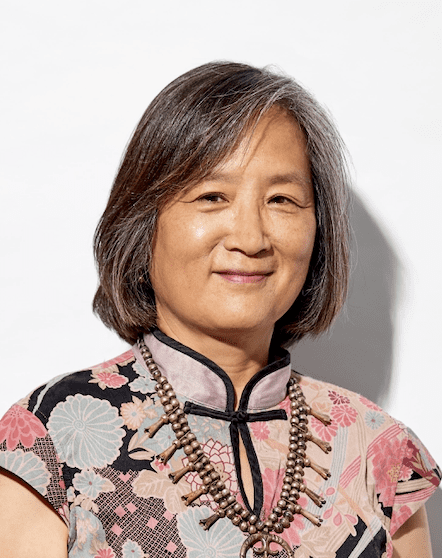 Pearl Huang
For Hutchmed, the crunch time led to col­lab­o­ra­tions with Lil­ly, As­traZeneca, J&J and Nes­tle Health Sci­ence. Lil­ly end­ed up li­cens­ing the VEG­FR in­hibitor fruquin­tinib, while As­traZeneca picked up the MET in­hibitor savoli­tinib.
"As we did those deals, more and more in­vestors built con­fi­dence in us be­cause, you know, if our as­sets were good enough for J&J and As­traZeneca and Lil­ly, they had to be sort of pret­ty sol­id in­no­va­tions," Hogg says.
Sim­i­lar­ly, deals with Mer­ck helped put BeiGene — then a fresh start­up helmed by John Oyler, who was known in the cir­cle for run­ning the CRO Bio­Duro — on the map.
Ar­bi­trage was still very much in play, even if the cal­cu­la­tions have be­come more so­phis­ti­cat­ed. As Pearl Huang, a co-founder of BeiGene once re­marked to End­points News: "To be hon­est, the plat­form for BeiGene was al­ways the ge­og­ra­phy." As long as you have ex­perts in drug dis­cov­ery who know how to pick tar­gets and make mol­e­cules, Chi­na was the most cap­i­tal ef­fi­cient place to run a biotech busi­ness.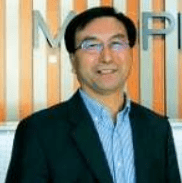 Jian­min Fang
"The sit­u­a­tion was very unique, be­cause there was a gap in terms of the lev­el of de­vel­op­ment stage of the drug in­dus­try in the US and Chi­na," says Jian­min Fang, who start­ed the an­ti­body and an­ti­body-drug con­ju­gate play­er Re­meGen in 2008.
In­vestors still took a lot of con­vinc­ing. Le­ung, the VC from Qim­ing Ven­tures, lined up ear­ly in­vestors for Oyler but failed to get her own part­ners on board for the in­vest­ment. A drug dis­cov­ery and de­vel­op­ment com­pa­ny that won't gen­er­ate rev­enue for at least sev­en or eight years was a tough sell when com­pared side by side with al­ready prof­itable gener­ic mak­ers.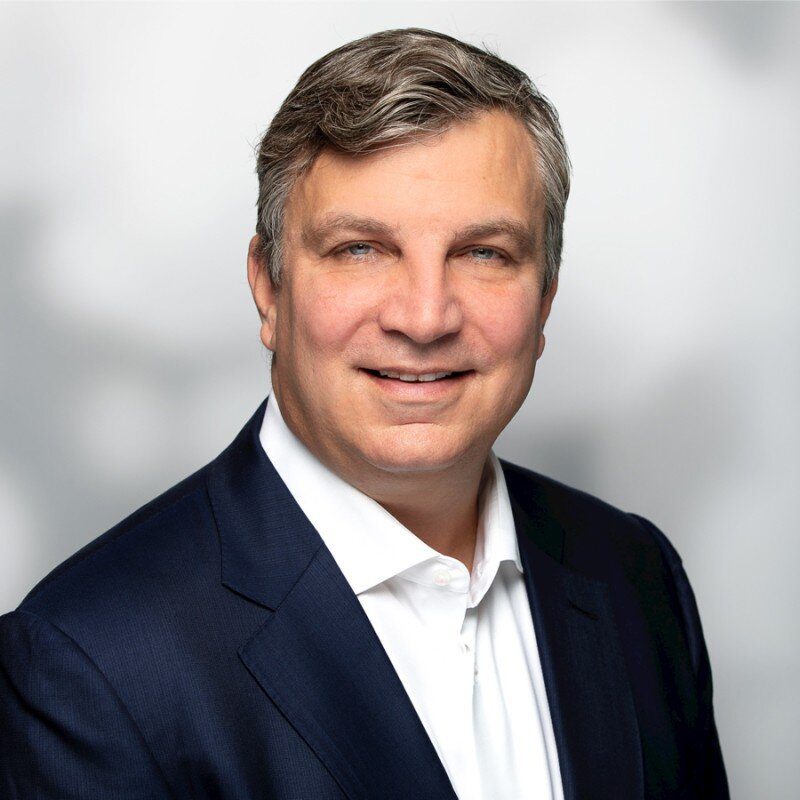 John Oyler
The com­pa­ny that Qim­ing did come around to was Zai Lab, which was found­ed by Hutchmed's for­mer CSO, Saman­tha Du, to in-li­cense drugs from the US or Eu­rope and tai­lor de­vel­op­ment pro­grams to score speedy Chi­na ap­proval while re­search­ing new can­di­dates in house.
"Zai and oth­ers, they re­al­ly be­came one of the first vir­tu­al mod­els where they can re­ly on a lot of CROs and they don't need big teams," Le­ung says.
Qim­ing led Zai's $30 mil­lion Se­ries A round in 2014. Its cur­rent mar­ket cap on Nas­daq? $9 bil­lion.
'It's like a sport'
Still, the gen­er­a­tion of Chi­nese biotech en­tre­pre­neurs who left be­hind promis­ing ca­reers in the US hop­ing to make a dif­fer­ence in their home­land in the 2010s found them­selves fac­ing a dif­fer­ent set of re­stric­tions.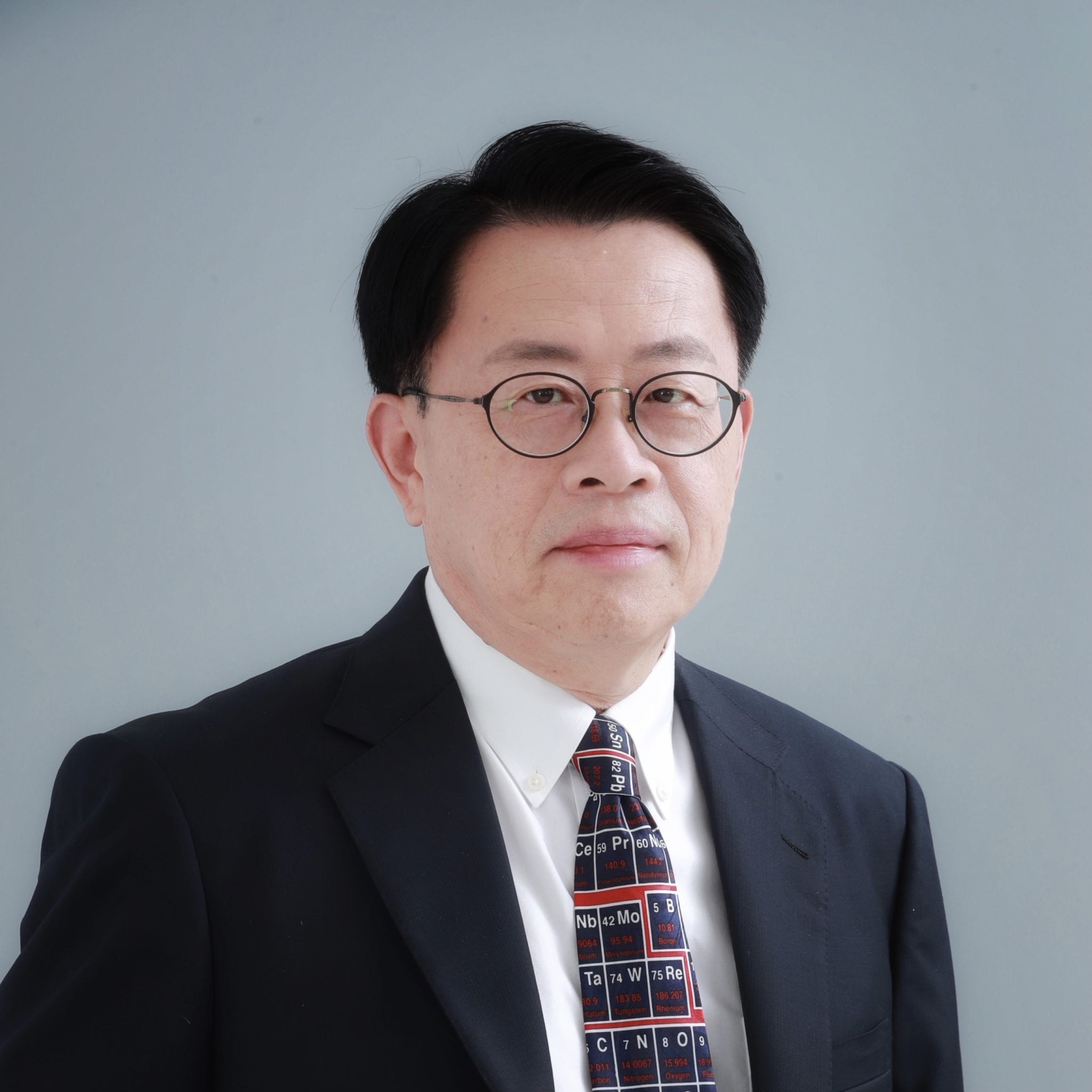 Jing­wu Zang
"The en­vi­ron­ment, the cul­ture, the poli­cies all cen­tered around mak­ing gener­ics," writes Jing­wu Zang, who first re­turned from Bel­gium to run GSK's Shang­hai cen­ter and lat­er found­ed I-Mab.
The shift was grad­ual and painstak­ing. By 2013, Qiang Lu — a Bran­deis-ed­u­cat­ed sci­en­tist who held roles at Wyeth and No­var­tis — had helped WuXi open up a bi­o­log­ics busi­ness. Yangtze Riv­er Phar­ma­ceu­ti­cals, then Chi­na's biggest drug­mak­er by rev­enue, re­cruit­ed him be­cause they were hop­ing to add a new mol­e­c­u­lar en­ti­ty to the mix.
Ex­ecs there, Lu re­calls, had no idea how dif­fer­ent cre­at­ing a new drug would be from gener­ics, how long that would take, or even how to cal­cu­late the re­turn of in­vest­ment.
"I did a lot of ed­u­ca­tion­al stuff there," he says.
Clin­i­cal and med­ical ex­per­tise were al­so lag­ging, ac­cord­ing to Li, the for­mer GSK ex­ec who suc­ceed­ed Zang. When a drug de­vel­op­er wants to un­der­stand un­met needs in neu­rode­gen­er­a­tive dis­eases, for in­stance, they doesn't just need the sim­ple an­swer of Alzheimer's. Where­as when he was at Johns Hop­kins, he could've walked down the street to ask a neu­rol­o­gist col­league about Alzheimer's sub­types, ge­net­ic links for each and po­ten­tial drug­gable tar­gets. Chi­na at the time didn't have as many clin­i­cians in­volved in that kind of re­search, who could of­fer such col­li­sion of ideas that are cru­cial to break­throughs.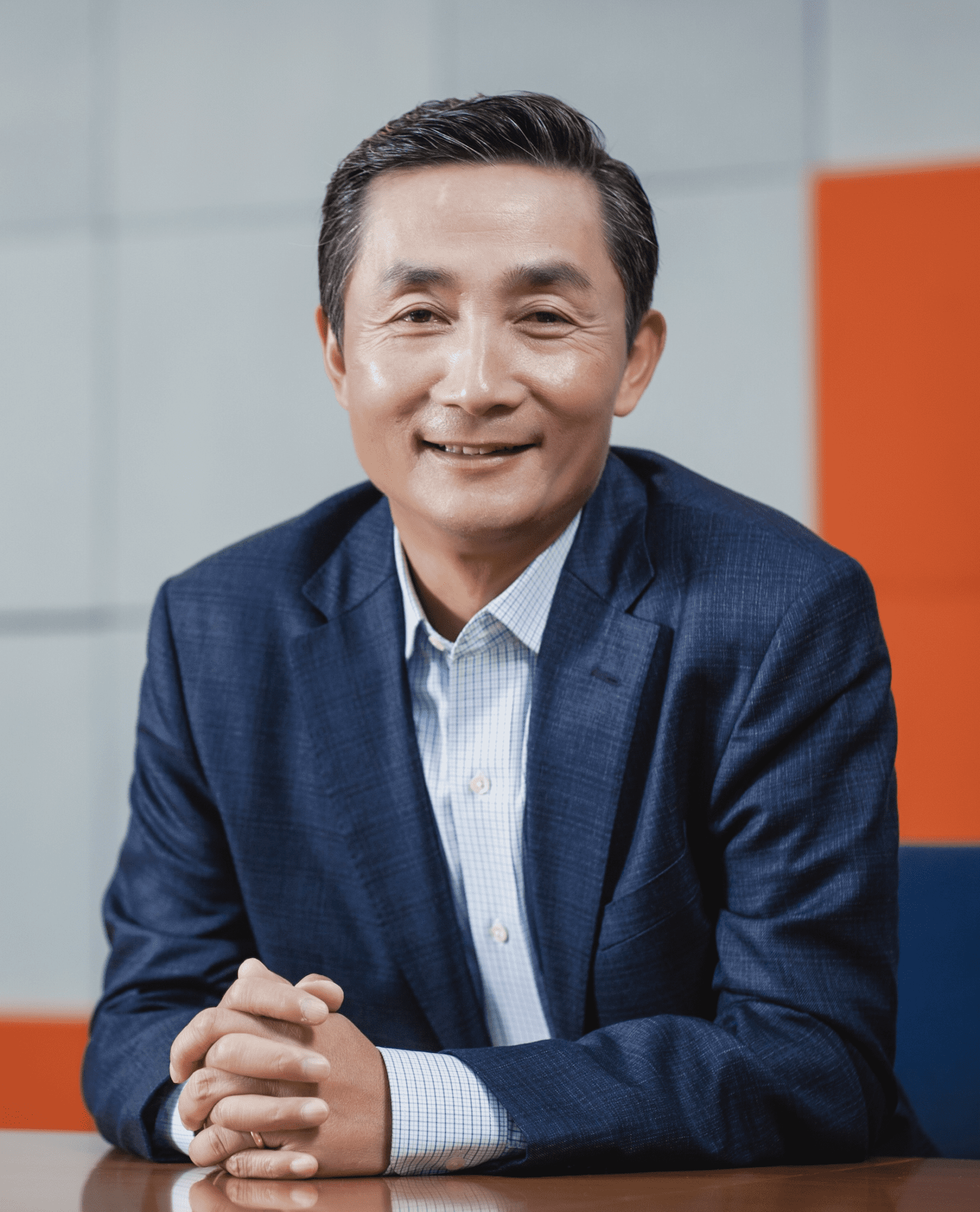 Min Li
"With every great idea, there are prob­a­bly 15, 20, 100 bad ideas that wouldn't work," says Li, now al­so the CEO of his own start­up, SciNeu­ro. "Or they wouldn't work be­cause you didn't re­al­ly run in­to the right per­son who can tell you there is a way to deal with this, even though you think there's no way of do­ing it."
Yet the biggest chal­lenge for com­pa­nies hop­ing to de­sign a drug from scratch and steer it to­ward ap­proval, by far, was still reg­u­la­to­ry.
That was like­ly why no sin­gle per­son was more of­ten cred­it­ed for Chi­na's bio­phar­ma boom than Jingquan Bi, an eco­nom­i­cal­ly savvy tech­no­crat who be­came di­rec­tor of the Chi­na Food and Drug Ad­min­is­tra­tion in 2015. With­in three years, he cleared out a back­log of gener­ic drug fil­ings, im­ple­ment­ed a self au­dit sys­tem that put pres­sure on com­pa­nies to be hon­est about da­ta qual­i­ty, shaved the av­er­age time for IND re­view from years to months and went on an ag­gres­sive hir­ing spree.
With pri­or­i­ty re­view and oth­er new mea­sures in place, and as Chi­na joined ICH (the in­ter­na­tion­al body gov­ern­ing rules for drug de­vel­op­ment and reg­u­la­tion), the whole sys­tem al­so be­came a lot more trans­par­ent.
"It's like a sport," Li says. "If there's no clear rule, why am I go­ing to play it?"
Fur­ther out­lin­ing the pa­ra­me­ters of the game, Chi­na in­tro­duced the first full re­view to the Na­tion­al Re­im­burse­ment Drug List.
"The first batch of nov­el on­col­o­gy drugs to go on the NRDL were added to the NRDL in late 2017," Hogg says. "So sud­den­ly, you've got Her­ceptin, Avastin, Er­bitux, Su­tent, you've got all of these tar­get­ed ther­a­pies that are sud­den­ly on the re­im­burse­ment list."
If the im­pact wasn't im­me­di­ate­ly clear, it be­came so in 2018, when the likes of Roche, As­traZeneca, and No­var­tis re­port­ed sub­stan­tial growth in Chi­na de­spite the steep dis­counts they had to make in or­der to get on the NRDL.
That same year, the Hong Kong Stock Ex­change re­formed its rules to al­low pre-rev­enue biotechs to ap­ply for an IPO un­der Chap­ter 18A — open­ing up a new ex­it for pri­vate in­vestors who may want to re­coup their mon­ey be­fore com­pa­nies start ac­tu­al­ly sell­ing drugs.
The pi­o­neer­ing biotechs did the rest. BeiGene and Hutchmed both list­ed on Nas­daq in 2016, with Zai Lab soon join­ing in 2017. Their ever-soar­ing val­u­a­tions (and sub­se­quent mam­moth sec­ondary list­ings in Hong Kong) sent a clear mes­sage to in­vestors about the mon­ey to be made.
Even though can­di­dates orig­i­nat­ing from US or Eu­ro­pean biotech com­pa­nies con­tin­ued to present at­trac­tive op­por­tu­ni­ties — new play­ers con­tin­ue to be formed to this day to tar­get spe­cial­ty needs for de­vel­op­ment and com­mer­cial­iza­tion; both Lian­Bio and Over­land are thriv­ing — push and pull fac­tors of reg­u­la­to­ry re­forms and fi­nan­cial suc­cess­es weaved in­to an ir­re­sistible whirlpool, draw­ing star­tups deep­er and deep­er in­to some form of in­no­va­tion.
Zai Lab, the pi­o­neer of in-li­cens­ing, has al­ways main­tained in-house dis­cov­ery as a key bal­ance to the ex­ter­nal as­sets. Ker­ry Blan­chard's Ever­est has al­so re­cent­ly set up its own re­search op­er­a­tions, ex­plor­ing every­thing from an­ti­bod­ies to RNA.
"We want to be the whole ball of wax," he says.
From In­novent to Leg­end
In a sense, In­novent per­fect­ly en­cap­su­lates the sub­tle and fre­quent shifts in the think­ing around Chi­na biotech over the past decade.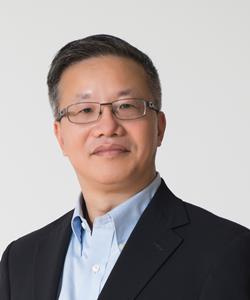 Michael Yu
The biotech, found­ed by Michael Yu back in 2011, is mul­ti­ple waves com­pressed in­to one com­pa­ny. First con­cep­tu­al­ized by Fi­deli­ty as a con­tract de­vel­op­ment and man­u­fac­tur­ing or­ga­ni­za­tion spe­cial­iz­ing in bi­o­log­ics, it caught the at­ten­tion of Lil­ly Asia Ven­tures when Lil­ly de­cid­ed it need­ed a lo­cal part­ner that can re­li­ably man­u­fac­ture bi­o­log­ics at a glob­al qual­i­ty stan­dard and fa­cil­i­tate its reg­u­la­to­ry deal­ings in Chi­na.
Af­ter mak­ing an in­vest­ment, though, Lil­ly got in­ter­est­ed in a dis­cov­ery and de­vel­op­ment part­ner­ship.
"We were los­ing mo­men­tum af­ter about two years of ef­fort," says Blake Sal­is­bury, Lil­ly's di­rec­tor of cor­po­rate BD at the time. "And then In­novent said, oh, and by the way, we have this pre­clin­i­cal PD-1, and we could put that on the ta­ble."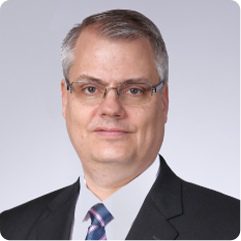 Blake Sal­is­bury
That af­ter­thought PD-1 would even­tu­al­ly be­come not just the cen­ter of that deal but the sec­ond home­grown check­point to be ap­proved in Chi­na (where Sal­is­bury notes In­novent has a "com­mer­cial en­gine" in place) and, af­ter some back and forth, a cen­ter­piece of Lil­ly's promise to shake up drug pric­ing in the US.
Around 2016, when Lil­ly re­struc­tured its BD group, Sal­is­bury wound up get­ting a job as In­novent's deal­mak­er. Mak­ing that same jump from Lil­ly to the Suzhou biotech two years lat­er was Ker­ry Blan­chard, who served briefly as CSO.
"When I came to In­novent, I think I would say one of the strik­ing things is the fo­cus on speed of de­liv­ery," he says. "And I would say al­most speed at all cost men­tal­i­ty."
By that, he clar­i­fies, he doesn't mean cut­ting cor­ners or do­ing slap­dash, low qual­i­ty work. To be faster than every­body else, the strat­e­gy was to over re­source — put more peo­ple on the projects than what oth­er com­pa­nies would, "be­cause the speed is the com­mod­i­ty."
The fast fol­low­er ap­proach con­tin­ued to play out in the PD-(L)1 space as EQRx and No­var­tis las­soed in can­di­dates from CStone and BeiGene, re­spec­tive­ly.
But the re­al re­ver­sal in li­cens­ing di­rec­tion, where drugs from Chi­na aren't just me-too com­peti­tors, came in 2017, when an ob­scure biotech by the name of Nan­jing Leg­end took the podi­um at AS­CO.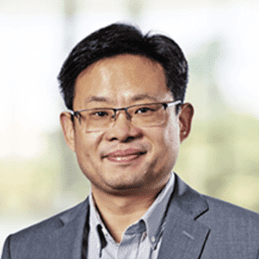 Frank Fan
Frank Fan, Leg­end's CSO, walked up and pre­sent­ed da­ta from a tri­al of its BC­MA CAR-T show­ing a jaw-drop­ping 100% over­all re­sponse rate among mul­ti­ple myelo­ma pa­tients.
Among the crowd was J&J's head of clin­i­cal de­vel­op­ment hema­to­log­ic ma­lig­nan­cy, who walked up to Fan to raise the pos­si­bil­i­ty of a col­lab­o­ra­tion giv­en J&J's ex­per­tise in myelo­ma. Less than six months af­ter that ini­tial meet­ing, the phar­ma gi­ant an­nounced it was pay­ing $350 mil­lion up­front to get its hands on the what is now cil­ta-cel.
"Of all the drugs that I've done, all the deals that I've done — and I've done a lot — this was the one where I got the most re­sis­tance," Lebowitz says.
Skep­ti­cism poured in both with­in the com­pa­ny and from its in­dus­try peers. How could you trust da­ta from an un­known group (as Fan lat­er told End­points) that didn't even have a web­site? What if they were ma­nip­u­late or worse, made up? Giv­en the low­er stan­dard of care in Chi­na, wouldn't these pa­tients be less sick and, there­fore, eas­i­er to treat? At a time when there were plen­ty of high-fly­ing US CAR-T play­ers to team up with, which peers at Gilead and Cel­gene did with Kite and Juno, why would J&J go with this? One brash com­ment par­tic­u­lar­ly stuck with Lebowitz: Janssen didn't do their due dili­gence.
What ul­ti­mate­ly sealed the deal, ac­cord­ing to the ex­ec, were mul­ti­ple trips to Chi­na where J&J vis­it­ed the clin­i­cal tri­al sites, combed through the da­ta, met with the Leg­end team — and heard, in per­son, Fan talk about the mul­ti­ple vari­a­tions his med­ical group had test­ed of its BC­MA CAR-T to tease out the op­ti­mal de­sign, dosage and reg­i­men.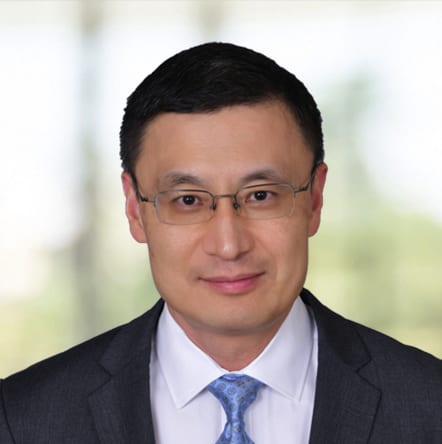 Ying Huang
For Leg­end, team­ing up with J&J wasn't just about bring­ing its ther­a­py out­side of Chi­na, ei­ther. One of the biggest ac­com­plish­ments for the pact be­sides af­firm­ing the drug's clin­i­cal ef­fi­ca­cy in the US, CEO Ying Huang says, was build­ing out a GMP grade man­u­fac­tur­ing fa­cil­i­ty in Chi­na with help from J&J.
"It's not just fa­cil­i­ty per sé, be­cause GMP is not just about the equip­ment you have, it's al­so about the men­tal­i­ty and the way you con­duct man­u­fac­tur­ing," he says. "So we would re­quire that kind of help from a part­ner in train­ing our work­force."
Zang, the I-Mab CEO, like­wise cit­ed Ab­b­Vie's years of ex­pe­ri­ence with an­ti­body pro­duc­tion as a key ap­peal to their CD47 tie-up, on top of the hefty $180 mil­lion up­front.
Both Leg­end's cil­ta-cel and I-Mab's lem­zopar­limab are be­ing po­si­tioned as best-in-class can­di­dates that could help their phar­ma part­ners beat pro­grams from high-pro­file ri­vals like Bris­tol My­ers Squibb, Gilead and Pfiz­er — who sourced their drugs from the US. The same sto­ry goes for Re­meGen and Seagen, which inked a $2.6 bil­lion al­liance to pluck a HER2 ADC from the Chi­nese part­ner. Many more will come.
Best and bright­est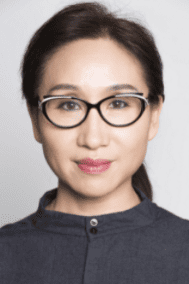 Xi­ao­jie Wang
The found­ing team at Bet­ta Phar­ma has now some­what scat­tered. Yinx­i­ang Wang and Xi­ao­jie Wang launched Ja­co­bio, which boasts of an SHP2 pipeline that Ab­b­Vie swooped in to part­ner on. Tan start­ed Lu­peng Phar­ma with a new part­ner, Yi Chen, with goals of tak­ing on Ab­b­Vie and Roche's Ven­clex­ta.
In se­lect­ing drugs to pur­sue, Tan's first con­sid­er­a­tion is al­ways the US and Eu­ro­pean mar­kets. If it's some­thing that multi­na­tion­al com­pa­nies won't be in­ter­est­ed in, "I will not start the project at all."
"There's no way," he says. "If you on­ly want your drug from Chi­na for Chi­na, on­ly the Chi­nese mar­ket, you will not have suc­cess."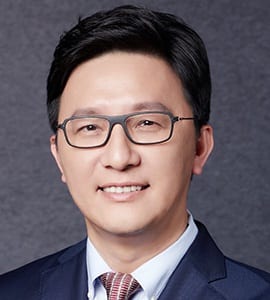 Hong­tao Lu
For now, the job of call­ing those shots and con­nect­ing the dots large­ly falls on the shoul­ders of ex­pe­ri­enced ex­ec­u­tives, like Dar­ren Ji's co-founder and CSO at Elpi­science, Hong­tao Lu, who cut his teeth at GSK and Zai Lab.
"All the pipeline strate­gies that we have came from his brain and his con­sul­ta­tion with our sci­en­tif­ic ad­vi­sors," Ji says.
The mas­sive out­flow of "the best and bright­est peo­ple" from Chi­na to the world in the 1980s and 1990s, af­ter all, un­der­pinned the tremen­dous growth of the biotech sec­tor.
"The rea­son the ac­cel­er­a­tion has been so fast in Chi­na for the last 20 years, 15 years is be­cause ac­tu­al­ly, we didn't have to re­ly on aca­d­e­m­ic in­sti­tu­tions for in­no­va­tion, we were able to bring re­al­ly high­ly qual­i­fied re­search and de­vel­op­ment peo­ple back to Chi­na to get this go­ing," Hutchmed's Chris­t­ian Hogg says.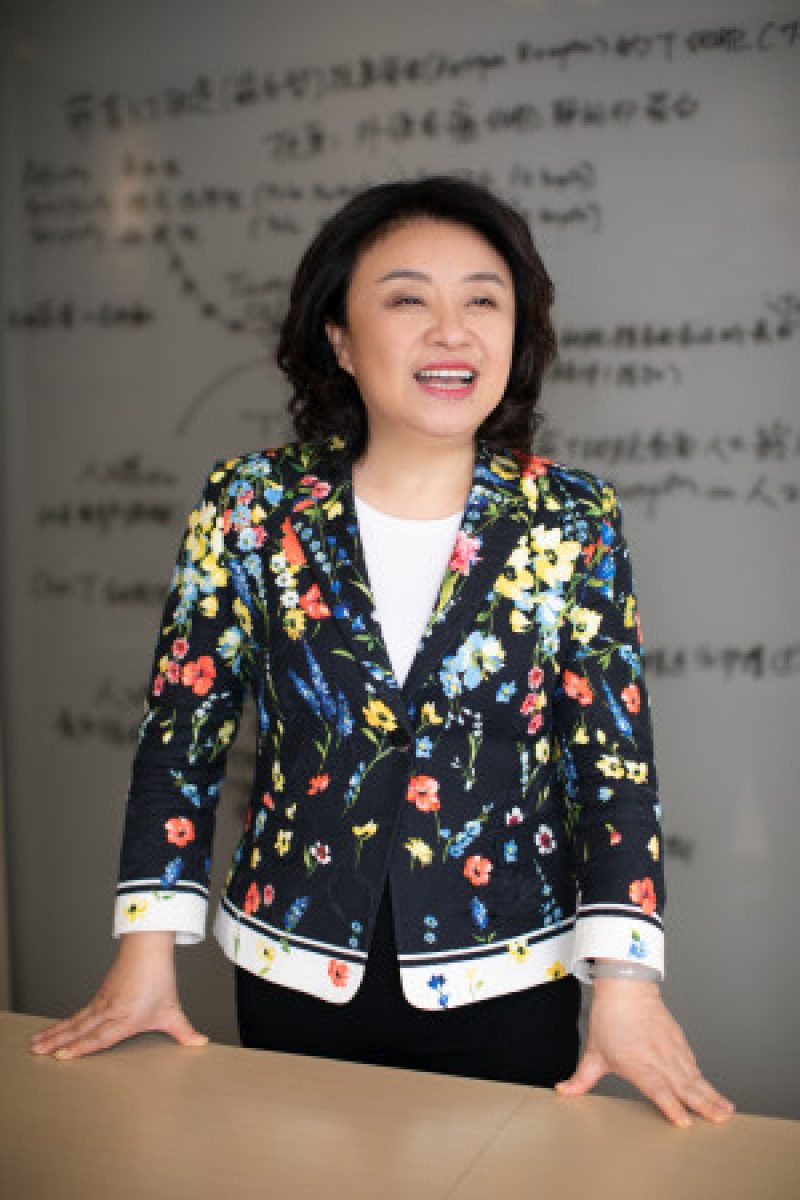 Si­mone Song
Will Chi­na have to switch up its mod­el even­tu­al­ly to shift re­liance from over­seas re­turnees and tap in­to lo­cal uni­ver­si­ties for new start­up ideas? That's like­ly up to VCs — like Qim­ing, like 6 Di­men­sions, like Hill­house — who have the ca­pa­bil­i­ty to brain­storm, in­cu­bate, staff, fund and guide biotech spin­outs.
"It's im­por­tant to un­der­stand that tech­nol­o­gy will not walk out of the lab to be trans­lat­ed on their own," re­marks Si­mone Song, man­ag­ing part­ner at Hong Kong-based ORI Cap­i­tal.
The next 10 years
A com­mon com­plaint among sea­soned Chi­nese biotech ex­ecs is that the drug de­vel­op­ment land­scape has be­come too crowd­ed. Hot tar­gets pull in way too many play­ers who are not just me-too but me-a-lit­tle-bit-worse. Case in point: the dozens of PD-(L)1 clog­ging up the pipeline.
"I would ex­pect some washout," Ji says.
Be­fore then, most ex­pect a squeeze in tal­ent where com­pa­nies sim­ply can't find enough CEOs, CMOs, CSOs or CFOs to run the show, or hire enough mid-lev­el man­agers to han­dle projects.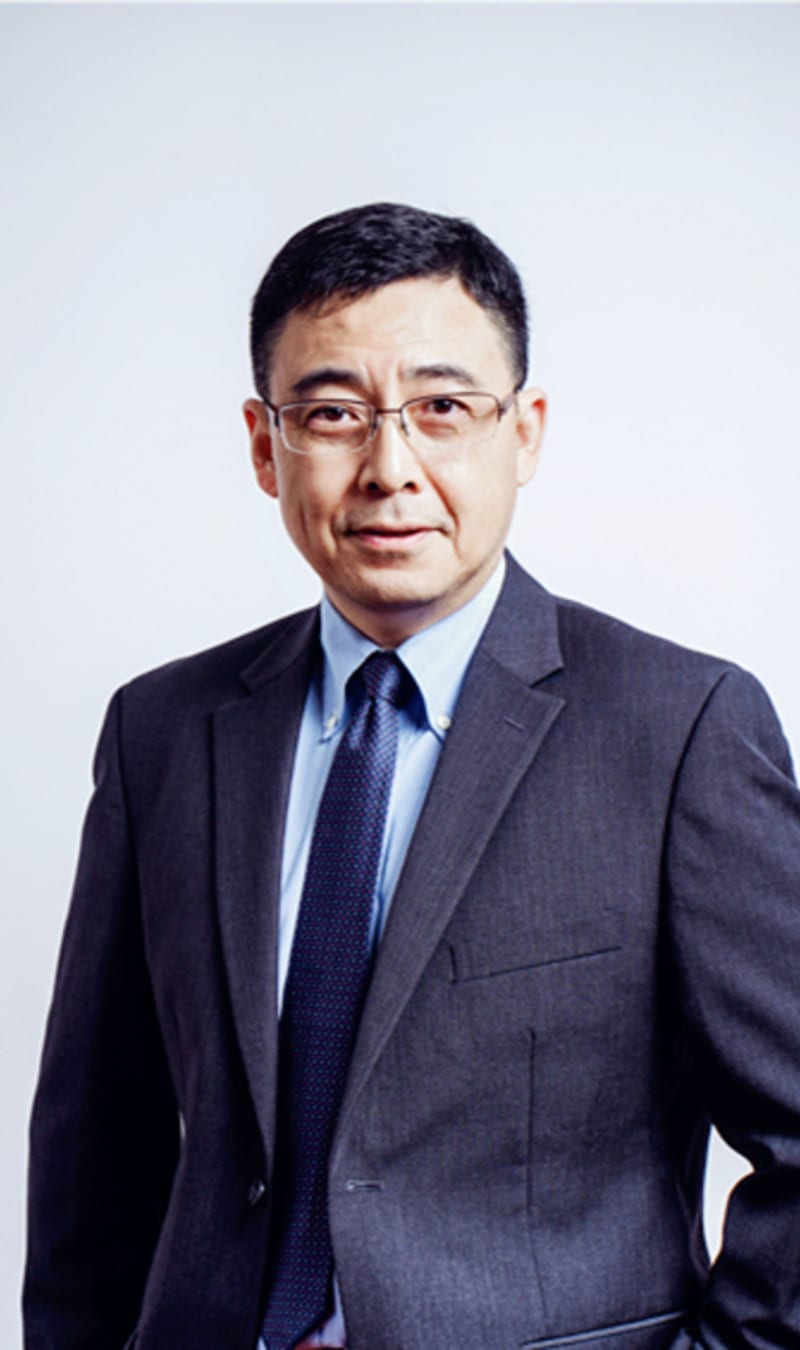 Qiang Lu Gen­Fleet
Reg­u­la­tions around ex­perts of ge­net­ic ma­te­ri­als are still in flux and murky. In fact, Leg­end's co-founder Frank Zhang was ar­rest­ed and placed un­der house ar­rest last year as part of a mys­te­ri­ous cus­toms in­ves­ti­ga­tion re­lat­ed to Gen­Script, the CRO from which Leg­end was spun out.
As more play­ers en­ter the race, the cost of do­ing ex­per­i­ments and run­ning a clin­i­cal tri­al — whether it's reagents, sites or in­ves­ti­ga­tors — is al­so bal­loon­ing. The re­im­burse­ment poli­cies or pay­er land­scape for pricey, be­spoke treat­ments, on the oth­er hand, are a long way from ma­tur­ing.
Qiang Lu is now the CEO of Gen­Fleet, an on­col­o­gy/im­munol­o­gy-fo­cused com­pa­ny that re­cent­ly li­censed a KRAS drug to In­novent. While tac­it­ly ac­knowl­edg­ing these new chal­lenges, he doesn't get both­ered.
"I got used to this," Lu says. "The first day I re­turned from the States, and I was still run­ning the lab in WuXi. I sort of feel com­plete­ly dif­fer­ent en­vi­ron­ments here in Chi­na. And nowa­days, it's im­prov­ing a lit­tle bit, but still, there are some is­sues. But my point is, those are, you know, tech­ni­cal­i­ties. As long as I have some­thing, as long as I made up my mind to pur­sue some­thing, I wouldn't be both­ered by those tech­ni­cal­i­ties."