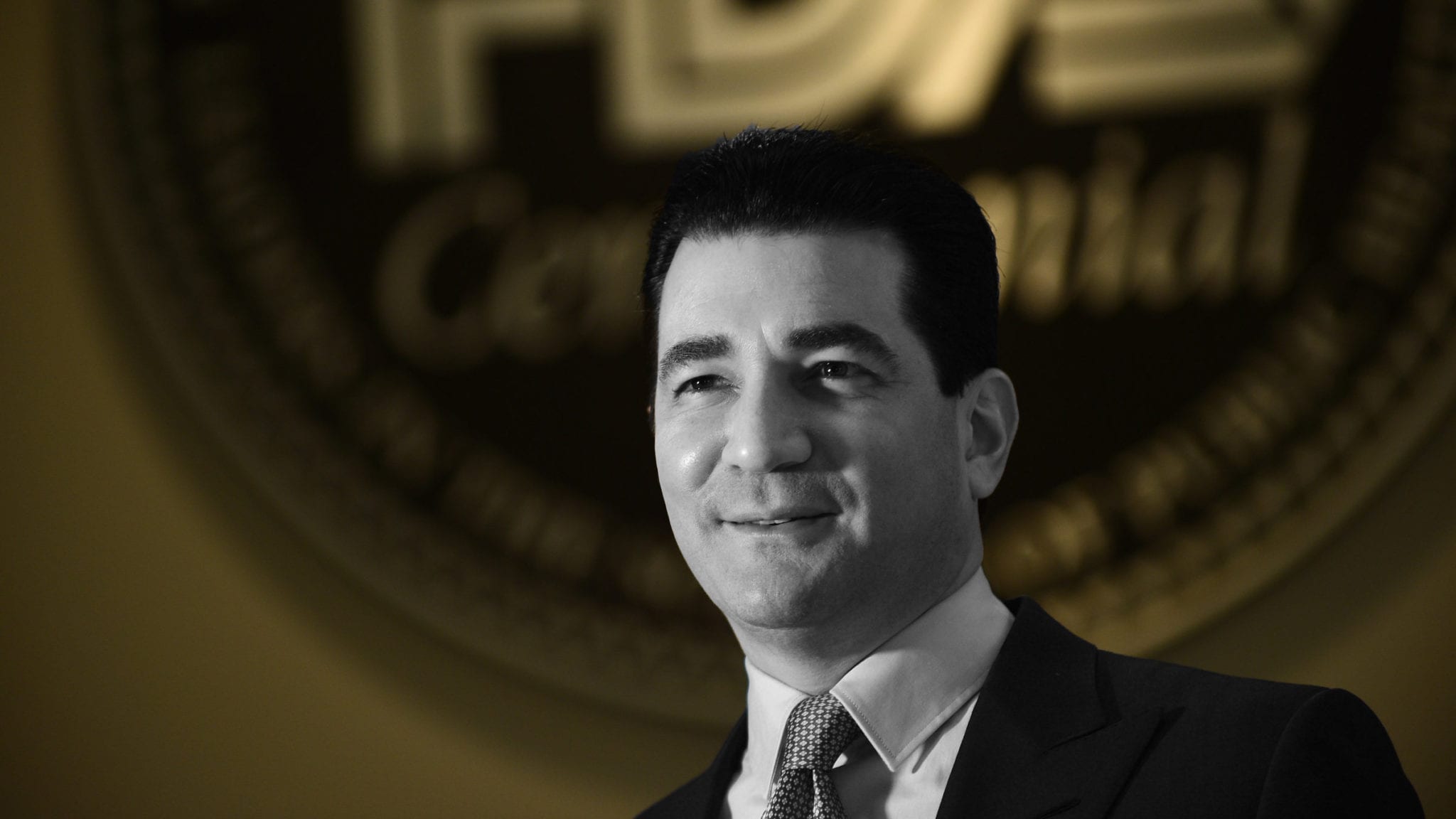 How do you re­place a rock star like Scott Got­tlieb at the FDA? Maybe you can't
Any­one look­ing for a con­ve­nient weath­er vane to de­ter­mine the re­ac­tion to Scott Got­tlieb's abrupt de­par­ture from the FDA need go no fur­ther than the $XBI. The S&P Biotech ETF took a 4% hit. And it was down an­oth­er 1.8% ahead of the bell on Thurs­day.

---
The mar­ket and the in­dus­try loved Got­tlieb, as we un­der­scored on sev­er­al oc­ca­sions with in­dus­try sur­veys high­light­ing the in­tense en­thu­si­asm for some­one who ad­vo­cat­ed for col­lab­o­rat­ing with the drug in­dus­try. Bio­phar­ma had a part­ner in Got­tlieb, and they all knew it.
Va­p­ing and the opi­oid epi­dem­ic — while big pub­lic pol­i­cy is­sues — meant ab­solute­ly noth­ing to the in­dus­try. An agency com­mit­ted to push­ing ap­provals while em­brac­ing in­no­va­tion at a time some land­mark ther­a­pies are be­ing ap­proved at a more rapid pace: That was pure gold. And it wasn't just lip ser­vice. In this brave new world J&J could slip around the gold stan­dard on de­pres­sion drug da­ta and score an OK this week for es­ke­t­a­mine, a drug they plan to make a block­buster. A few years ago, that like­ly wouldn't have hap­pened.
The one thing that could set­tle in­vestors and ex­ecs back down would be a new head of the FDA that could walk the line be­tween main­tain­ing the some­what weak­ened gold stan­dard on piv­otal da­ta and a free-for-all that would clear­ly aban­don a com­mit­ment to ap­prov­ing safe and ef­fec­tive drugs that met the risk/ben­e­fit analy­sis.
Got­tlieb emerged ear­ly as a fa­vorite for the FDA job. He had ex­pe­ri­ence at the agency, he fit in­to the Trump ad­min­is­tra­tion's orb with vows to speed things up, and an amaz­ing num­ber of in­dus­try in­sid­ers knew him and liked him.
He quick­ly be­came a rock star in bio­phar­ma, tweet­ing his way through every day about pol­i­cy.
So how do you re­place him and main­tain the same lev­el of en­thu­si­asm in bio­phar­ma? The usu­al sus­pects don't cut it.
We're not even sure right now who will be the in­ter­im chief. Stephen Os­troff has tak­en the helm on a strict­ly in­ter­im ba­sis be­fore, but he re­tired last fall. Amy Aber­nethy was named prin­ci­pal deputy com­mis­sion­er just 2 months ago, com­ing to the FDA from a se­nior sci­en­tif­ic po­si­tion at Flat­iron af­ter a stint at Duke. She's been tapped as the like­ly in­ter­im chief, and will def­i­nite­ly make the ru­mor mill as pos­si­bly the next head of the FDA. But she's still large­ly an un­known in the in­dus­try, so don't ex­pect much en­thu­si­asm right off the bat.
On the oth­er hand, if she gets the in­ter­im job, she'll have a chance to shine. And Pres­i­dent Trump doesn't seem pressed to get big jobs filled fast in Wash­ing­ton DC, so the in­ter­im role could last awhile.
Na­tion­al Can­cer In­sti­tutes di­rec­tor Ned Sharp­less has emerged as one of the most fre­quent­ly cit­ed can­di­dates for the FDA job, with an ear­ly push from the Wall Street Jour­nal, which al­so quick­ly named Brett Giroir, as­sis­tant sec­re­tary at HHS, as an­oth­er pos­si­ble suc­ces­sor.
Jim O'Neill ev­i­dent­ly had a shot at the job a cou­ple of years ago, but the in­dus­try was shocked by the fact that Pe­ter Thiel's can­di­date was even in the run­ning. He's been as­so­ci­at­ed with some loony en­deav­ors, like seast­eading and the hunt for im­mor­tal­i­ty, and the in­dus­try sees him as a dis­as­ter wait­ing to hap­pen. In this en­vi­ron­ment, that makes O'Neill a cred­i­ble threat again, though it seems far fetched.
But he's still go­ing to make every­one's list. Fun­ny how that works.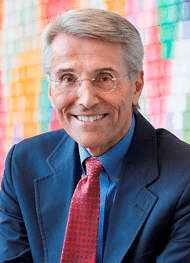 Richard Paz­dur
How about Richard Paz­dur, the on­col­o­gy czar at the FDA whose com­mit­ment to rapid drug re­views has played a ma­te­r­i­al role in rev­o­lu­tion­iz­ing on­col­o­gy R&D over the last 5 years? It's been sug­gest­ed. But when it comes to agency in­sid­ers, though, no one out­shines Janet Wood­cock at CDER. She not on­ly knows where the bod­ies are buried at the FDA, she of­ten helped put them there. Maybe she could cap a decades-long run as FDA chief?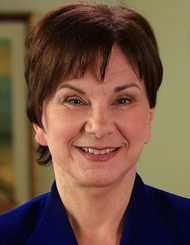 Janet Wood­cock
Stranger things have hap­pened.
Two years ago I called Got­tlieb the Re­pub­li­can shad­ow com­mis­sion­er, out front of­fer­ing po­si­tions on re­form­ing the FDA. We don't seem to have one of those now, by virtue of the fact that no one ex­pect­ed Got­tlieb to stand down so soon. And with a na­tion­al elec­tion loom­ing next year with a wild­ly con­tro­ver­sial pres­i­dent, any­one who does get the job may ul­ti­mate­ly prove an in­ter­im chief in any case.
Bio­phar­ma hates reg­u­la­to­ry un­cer­tain­ty of any kind. This year we've had a gov­ern­ment shut­down fol­lowed by an abrupt res­ig­na­tion by Got­tlieb. Un­cer­tain­ty at the FDA ap­pears to now be the rule.
In a note to in­vestors, Jef­feries' Michael Yee not­ed that who­ev­er steps in will find an agency that has es­tab­lished a "pro-in­no­va­tion" ap­proach that won't sud­den­ly end now, re­gard­less of who gets the job.
That sounds rea­son­able, but it won't stop the fret­ting that's go­ing on now. Ap­proach­es are one thing, ex­e­cu­tion is an­oth­er.