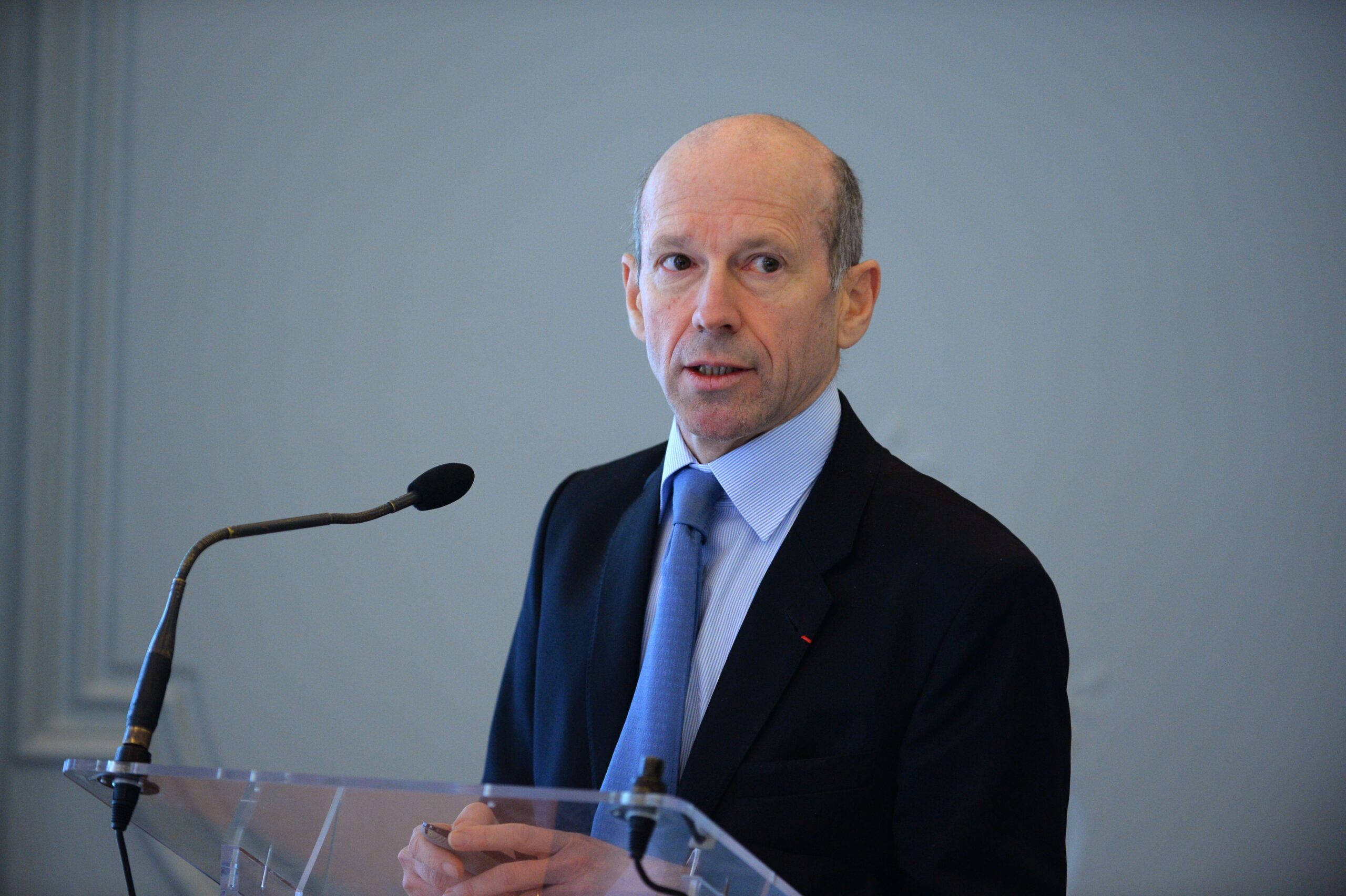 Marc de Garidel, CinCor Pharma CEO (Eric Piermont/AFP via Getty Images)
How the price of As­traZeneca's buy­out of Cin­Cor fell by $1.4B
Cin­Cor scored a $1.8 bil­lion buy­out deal with As­traZeneca ear­li­er this month, but ac­cord­ing to re­cent­ly re­leased doc­u­ments, it al­most walked away from the deal ta­ble with much more than that.
In Sep­tem­ber, As­traZeneca of­fered to buy Cin­Cor for $60 per share plus a con­tin­gent val­ue right of $6 per share, adding up to $3.2 bil­lion if all mile­stones had been achieved, ac­cord­ing to an SEC fil­ing pub­lished on Mon­day. How­ev­er, the Cin­Cor board and CEO Marc de Garidel want­ed to see more cash up­front.
De Garidel made a coun­terof­fer to As­traZeneca CEO Pas­cal So­ri­ot of $63 per share with­out a CVR the fol­low­ing day. So­ri­ot's re­sponse? As­traZeneca was still in­ter­est­ed, but they'd need to see forth­com­ing da­ta from the com­pa­ny's HA­LO tri­al in pa­tients with un­con­trolled hy­per­ten­sion be­fore mak­ing a fi­nal de­ci­sion.
On Nov. 28, Cin­Cor re­vealed that its lead drug bax­dro­stat failed the HA­LO tri­al, send­ing its stock price plum­met­ing near­ly 47%. A few weeks lat­er, As­traZeneca made an­oth­er (much low­er) of­fer: $22 per share, with a CVR of up to $10 per share, amount­ing to rough­ly $1.5 bil­lion, at a 164% pre­mi­um to Cin­Cor's clos­ing price that day.
De Garidel told So­ri­ot that the of­fer was "in­suf­fi­cient," ac­cord­ing to the fil­ing, and that the Cin­Cor board want­ed an up­front of­fer­ing of at least $30 per share. Af­ter more ne­go­ti­a­tion, the par­ties set­tled on $26 per share up­front, with a CVR of $10 per share that hinges on the "spec­i­fied reg­u­la­to­ry sub­mis­sion of a bax­dro­stat prod­uct."
Bax­dro­stat, a re­vived Roche drug, is de­signed to block the pro­duc­tion of al­dos­terone, a hor­mone linked to in­creased blood pres­sure that's long been of in­ter­est in the treat­ment of hy­per­ten­sion. How­ev­er, se­lec­tiv­i­ty has been a chal­lenge. If not care­ful enough, sci­en­tists run the risk of block­ing the pro­duc­tion of cor­ti­sol, which would counter the blood pres­sure-low­er­ing ef­fect of al­dos­terone re­duc­tion.
Topline re­sults from the Phase II BrigHTN tri­al showed that pa­tients with treat­ment-re­sis­tant hy­per­ten­sion on a 2 mg dose of bax­dro­stat saw an 11 mm Hg re­duc­tion in sys­tolic blood pres­sure com­pared to place­bo at week 12 (p<0.001), with no in­stances of adreno­cor­ti­cal in­suf­fi­cien­cy. That suc­cess sparked in­ter­est from a hand­ful of com­pa­nies, in­clud­ing As­traZeneca, how­ev­er the British phar­ma was the on­ly one to make a pro­pos­al.
De Garidel told End­points News ear­li­er this month that re­searchers saw a "very pro­found place­bo ef­fect" in the HA­LO study, and that some pa­tients may not have been tak­ing the drug as rec­om­mend­ed.
"Some­thing went wrong. In that study, the place­bo arm was much, much, much greater than nor­mal," he said. "These are things that we are cur­rent­ly in­ves­ti­gat­ing."
As­traZeneca al­so of­fered to buy Cin­Cor for $700 mil­lion up­front with $400 mil­lion in mile­stones back in De­cem­ber 2021, be­fore the com­pa­ny's IPO — an of­fer that the board deemed "in­ad­e­quate" at the time, ac­cord­ing to the doc­u­ments.