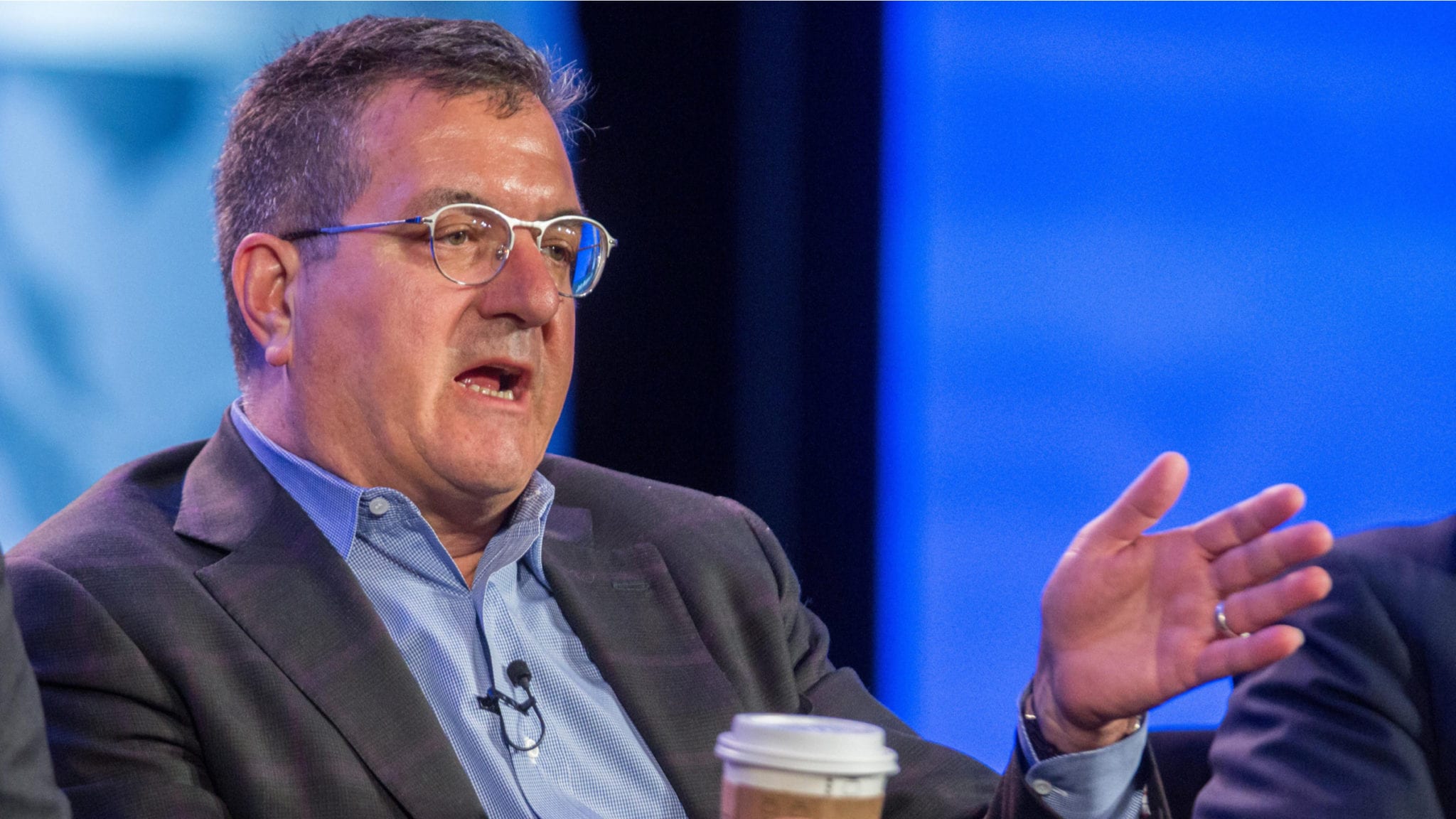 John Maraganore, Alnylam CEO (Scott Eisen/Bloomberg via Getty Images)
'I want to be a grand­dad': Why John Maraganore left and where he (and Al­ny­lam) are go­ing
John Maraganore knew that peo­ple would be sur­prised when Al­ny­lam an­nounced his de­par­ture this morn­ing af­ter 19 years as CEO of the com­pa­ny. But he said it shouldn't come as too much of a shock.
"Nine­teen years as a CEO lead­ing Al­ny­lam has been the great­est joy of my life, but 19 years has been a long time," he said in an in­ter­view Thurs­day morn­ing. That's "be­ing in the 24/7 op­er­a­tional mode of run­ning a com­pa­ny for 19 years."
Maraganore, 59, start­ed as CEO when Phillip Sharp and a hand­ful of sci­en­tists and in­vestors de­cid­ed to launch a new com­pa­ny around RNAi, a new tech­nol­o­gy for si­lenc­ing genes that would go on to win the No­bel Prize. He re­mained CEO as the com­pa­ny faced tech­no­log­i­cal hur­dles, laid off em­ploy­ees, and lost the in­ter­est of in­vestors and large phar­mas.
But be­gin­ning about a decade ago, Maraganore out­lined a se­ries of five-year plans that, by 2018, re­sult­ed in the first ap­proved RNAi drug. An­oth­er ap­proval fol­lowed each suc­ces­sive year, and a fourth is like­ly to come in 2022.
In the process, he won a rare de­gree of trust from the once skep­ti­cal in­vestors, which ex­plains why the stock $AL­NY dropped 12.5% on news of Maraganore's de­pa­ture, a $3 bil­lion swing for the big biotech.
So Maraganore will like­ly have his share of of­fers, though he'll prob­a­bly turn many down. His CEO days are done, he said: Too much time, too much en­er­gy, too much com­mit­ment.
"My wife would punch me in the gut," he said.
In­stead, he'll drift for the ven­ture world, he said, even if he nev­er ful­ly joins any one firm. He be­lieves the hey­day of bio­med­ical in­no­va­tion is just be­gin­ning and he wants to ad­vise new com­pa­nies at the fore­front.
"It's like a grand­fa­ther, right? You get the ben­e­fit of lov­ing your grand­chil­dren, but not hav­ing to take care of them all the time," Maraganore said. "I want to be a grand­dad."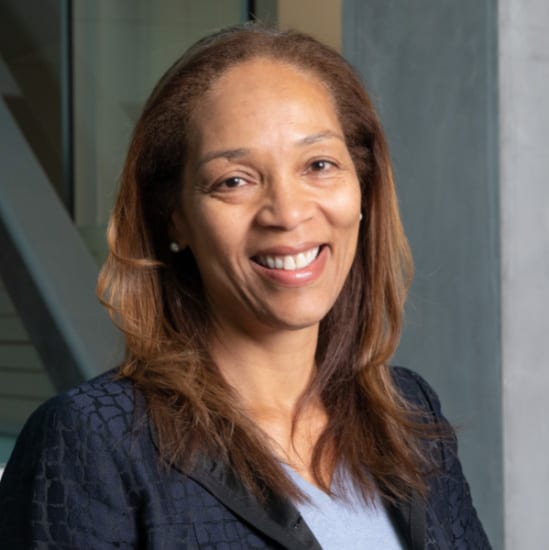 Yvonne Green­street
He leaves the keys to Al­ny­lam with Yvonne Green­street, who joined the biotech in 2016 af­ter stints at Pfiz­er and GSK and who was pro­mot­ed last year to pres­i­dent and COO.
Green­street, al­so 59, will be re­spon­si­ble for ex­e­cut­ing Al­ny­lam's lat­est five-year plan. Un­veiled be­fore last year's JPM, it promised to leave as a top five biotech by mar­ket cap by 2025, with six drugs on the mar­ket, 20 mol­e­cules in the clin­ic, and 500,000 pa­tients tak­ing RNAi ther­a­peu­tics glob­al­ly.
The new move won't change that plan, Green­street said. Al­ny­lam had been ear­mark­ing her as a suc­ces­sor for "a bit of time," Maraganore said, and she helped craft the lat­est plan.
Ex­e­cut­ing will re­quire com­pet­ing with oth­er new modal­i­ties. RNAi was one of the on­ly ge­net­ic tech­nolo­gies avail­able when Al­ny­lam was found­ed, along­side an­ti­sense. Now, thanks in part to some of the in­no­va­tions the com­pa­ny helped pi­o­neer, there are more than a half dozen, in­clud­ing mR­NA, gene ther­a­py, gene edit­ing.
This year, In­tel­lia, one of the first CRISPR com­pa­nies, showed proof-of-con­cept for a one-time treat­ment for amy­loi­do­sis, threat­en­ing Al­ny­lam's biggest rev­enue gen­er­a­tor: On­pat­tro, an amy­loi­do­sis treat­ment that has to be giv­en every three weeks. The com­pa­ny's next big drug is a new amy­loi­do­sis treat­ment that has to be giv­en quar­ter­ly.
Green­street and Maraganore are con­fi­dent, though, that Al­ny­lam will re­main com­pet­i­tive in any dis­ease that in­volves knock­ing down a gene. They're work­ing on med­i­cines with even longer du­ra­tions, re­search­ing ways to de­liv­er in­to the ner­vous sys­tem with Re­gen­eron, and be­gin­ning to push their own drugs in more com­mon dis­or­ders.
"I'm go­ing to con­tin­ue ex­e­cut­ing with­out los­ing any mo­men­tum," Green­street said in an in­ter­view. "We've on­ly just re­al­ly start­ed see­ing the pos­si­ble is well be able to de­liv­er to pa­tients with RNAi."