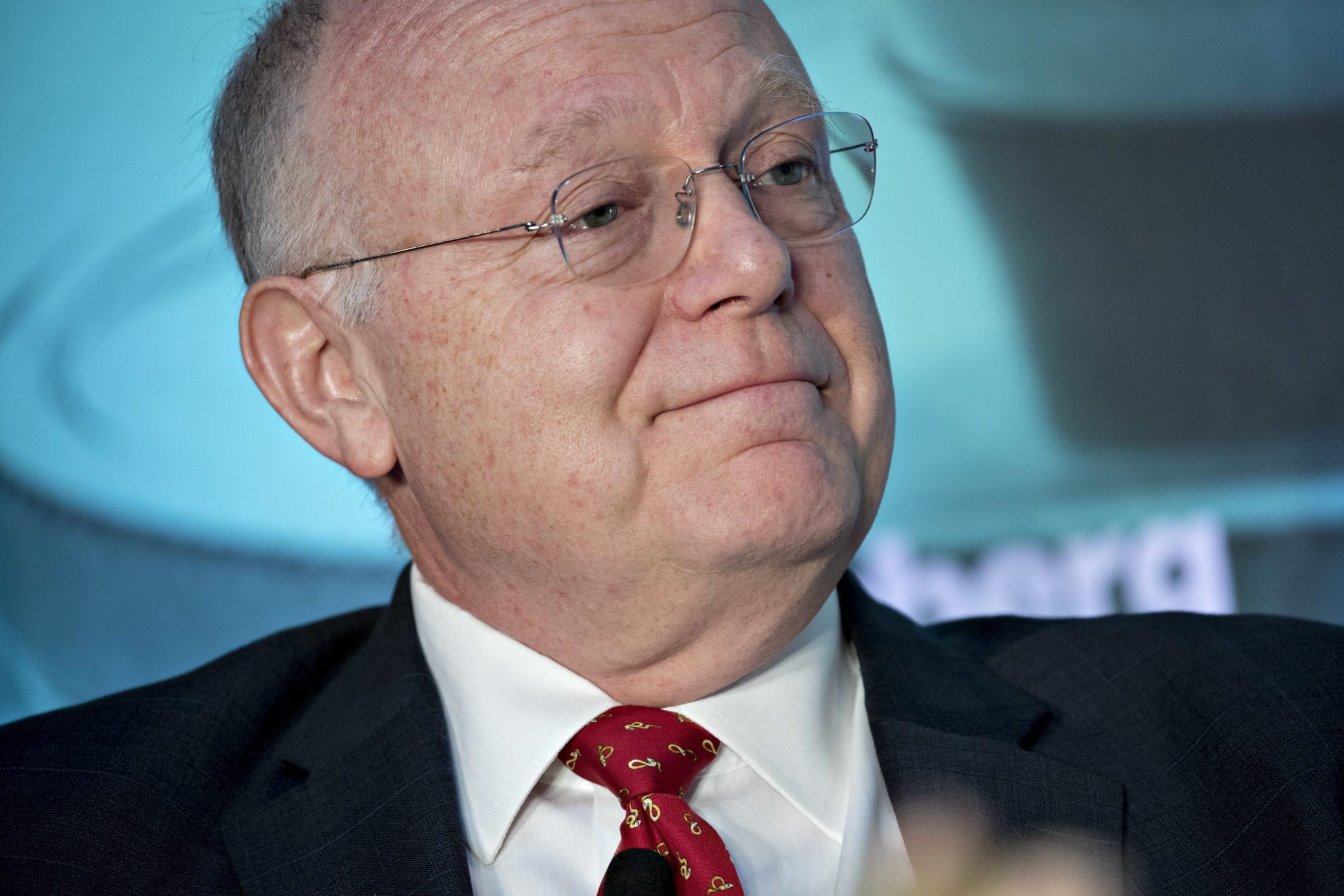 Ian Read bags $19.5 mil­lion, tak­ing a big pay cut for his swan song as Pfiz­er CEO and leav­ing the phar­ma gi­ant at a cross­roads
Ian Read passed the CEO ti­tle on to his hand picked suc­ces­sor Al­bert Bourla at the be­gin­ning of this year, but not be­fore one last big haul of ex­ec­u­tive com­pen­sa­tion. His over­all num­ber came down sub­stan­tial­ly from 2017, large­ly due to a big drop in the stock op­tion col­umn, but he still scored $19.5 mil­lion for 2018 com­pen­sa­tion.
Read's big re­tire­ment haul came in 2017, when he took home a chart-top­ping $27.9 mil­lion pay pack­age that in­clud­ed an $8 mil­lion bonus for stay­ing on an ex­tra year. His vic­to­ry lap at the phar­ma gi­ant came as the com­pa­ny was fac­ing a sea change in the in­dus­try, with a lid on an­nu­al price hikes and a shift to the in­ter­nal pipeline.
Alex Gorsky speaks dur­ing a meet­ing be­tween Pres­i­dent Trump and man­u­fac­tur­ing ex­ec­u­tives at the White House in Feb­ru­ary 2017

AP Pho­to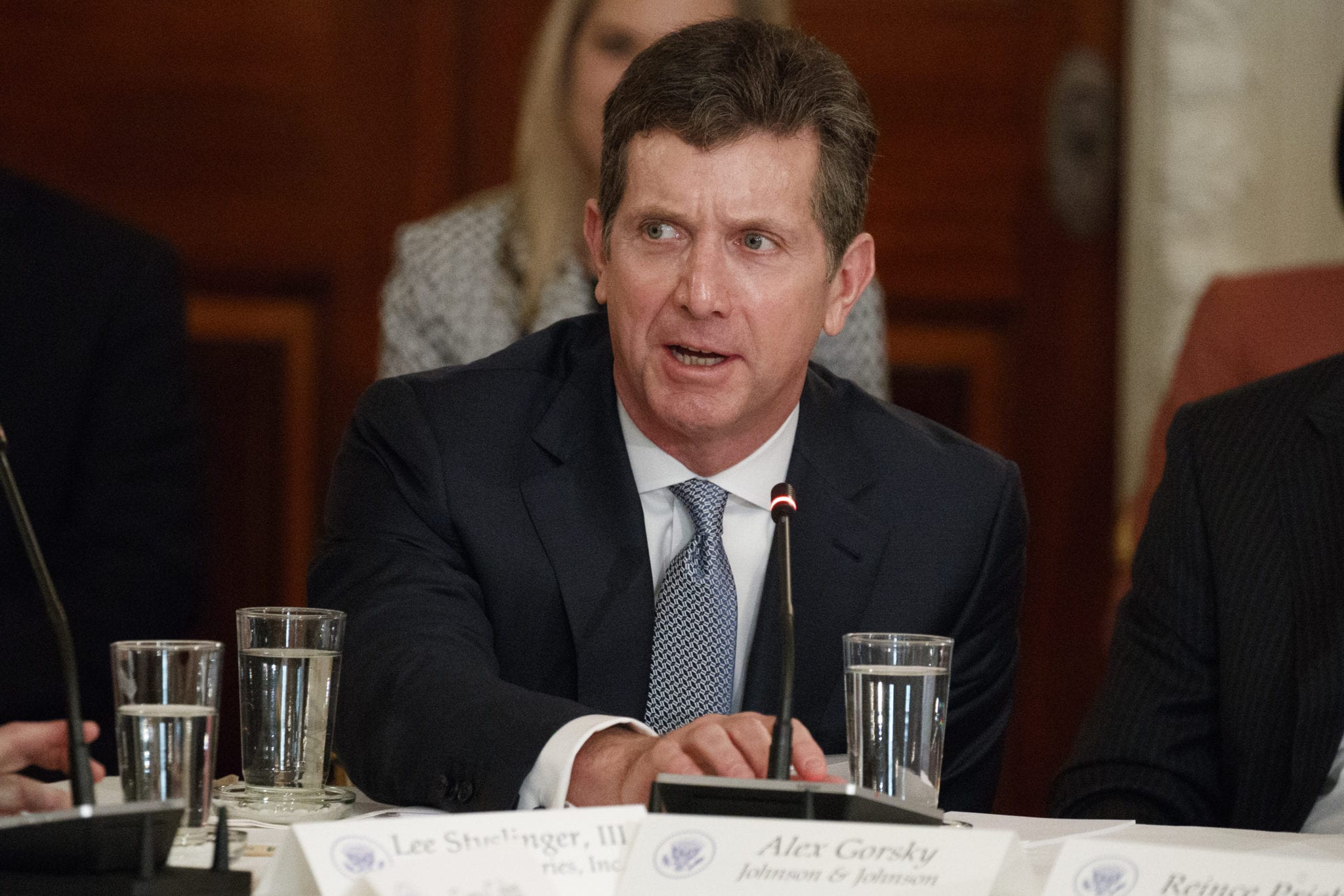 Click on the im­age to see the full-sized ver­sion
---
His num­ber for 2018 leaves Read in the third place spot among Big Phar­ma pay pack­ages, right be­hind J&J's Alex Gorsky, who al­so saw his pay plunge in a per­ilous year for the in­dus­try's ma­jor league play­ers. They may earn top pay, but Big Phar­ma CEOs have a rep­u­ta­tion that makes the cor­ner used car sales­men look good in com­par­i­son.
Pfiz­er did man­age to scoop up a slate of new can­cer drug OKs to­ward the end of the year, but the com­pa­ny has tra­di­tion­al­ly re­lied on ac­qui­si­tions and port­fo­lio hikes to keep the num­bers tuned up for Wall Street an­a­lysts. One of those av­enues is be­ing shut down, leav­ing an­a­lysts guess­ing about what Pfiz­er will do with its big cash re­serve fire­pow­er.
Al­bert Bourla, the chief ex­ec­u­tive of­fi­cer of Pfiz­er, in New York City, Jan­u­ary 2019

Drew An­ger­er/Get­ty Im­ages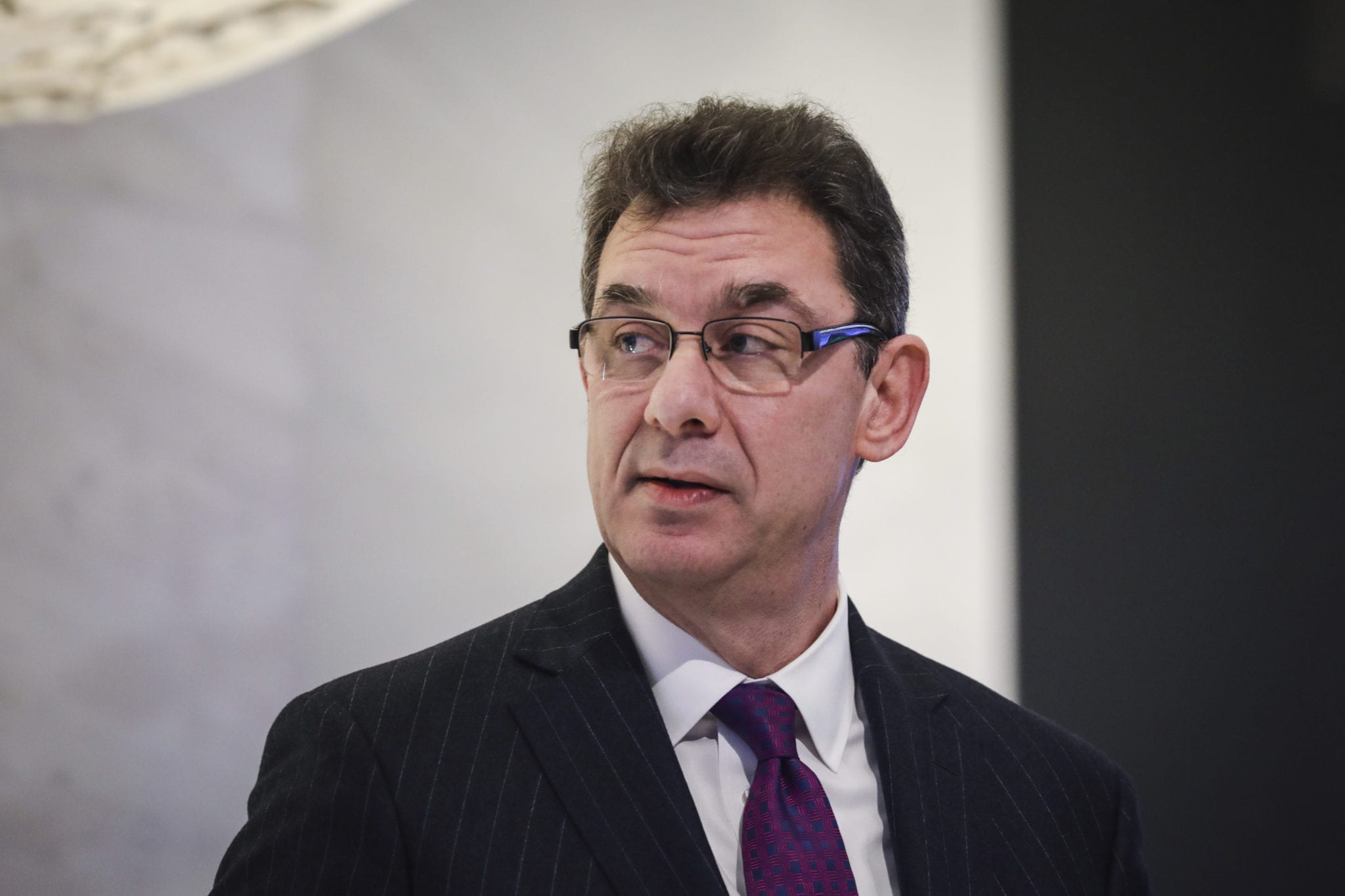 Click on the im­age to see the full-sized ver­sion
---
The pay num­bers this year bode well for Bourla as he takes over the top spot at Pfiz­er. As COO he earned a much more mod­est $9.8 mil­lion in to­tal com­pen­sa­tion. That's up $1 mil­lion from the year be­fore. R&D chief Michael Dol­sten, mean­while, bagged $7 mil­lion, down from $7.67 mil­lion.
The CFO Frank D'Ame­lio al­so came in for a bit of a trim, land­ing at $7.1 mil­lion, down $1.2 mil­lion from his 2017 com­pen­sa­tion.
---
Fea­tured im­age: Ian Read at a pan­el dis­cus­sion in Wash­ing­ton, DC in Sep­tem­ber 2017 Bloomberg, Get­ty Im­ages