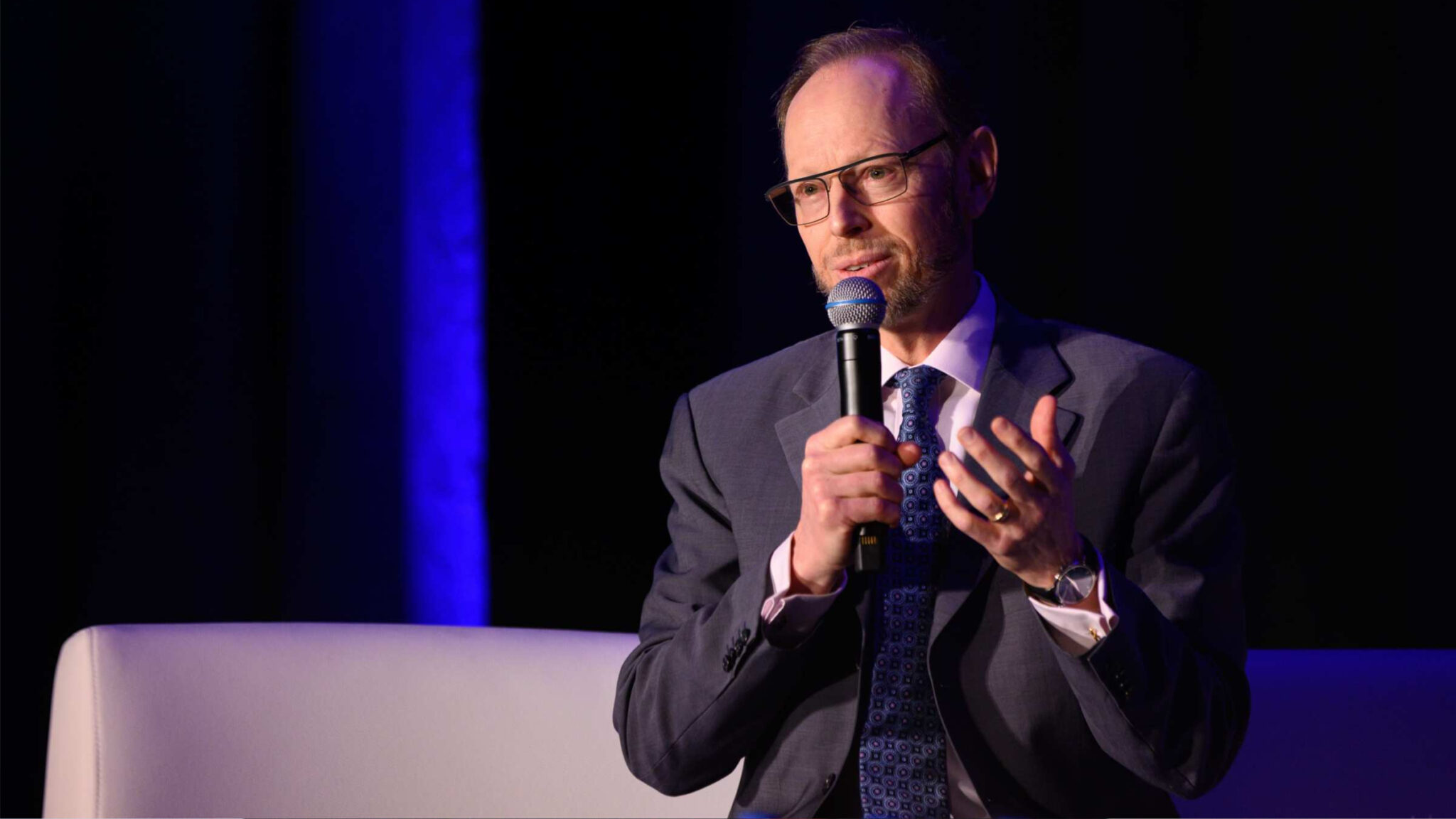 Steven Pearson, ICER president (Jeff Rumans)
ICER calls out three drugs from BMS and Lil­ly in re­port on un­sup­port­ed price in­creas­es in Cal­i­for­nia
Drug pric­ing watch­dog ICER on Thurs­day re­leased its fi­nal re­port on drug price in­creas­es in Cal­i­for­nia that were un­sup­port­ed by new clin­i­cal ev­i­dence, point­ing to three out­liers — Bris­tol My­ers Squibb's can­cer drugs Revlim­id and Spry­cel, and Eli Lil­ly's mi­graine drug Em­gal­i­ty.
The re­port builds on a price trans­paren­cy law passed in Cal­i­for­nia in 2017, which re­quires man­u­fac­tur­ers to re­port year-over-year spend­ing in­creas­es to pre­scrip­tion drugs' WAC prices, but does not in­clude net prices, which ICER took is­sue with.
The non­prof­it watch­dog said it win­nowed down lists of the most ex­pen­sive drugs in Cal­i­for­nia from 2020, seek­ing in­put as to whether its fig­ures on net prices, if avail­able, were cor­rect. While con­ver­sa­tions with man­u­fac­tur­ers on net prices can­celed out many of the top ones list­ed, ICER said in all three of these cas­es, the price in­creas­es were high and un­jus­ti­fied by new clin­i­cal ev­i­dence.
In the case of BMS' Revlim­id (lenalido­mide), which be­gan fac­ing gener­ic com­pe­ti­tion this year, ICER said it was ranked 14th on Cal­i­for­nia's 2020 list of spe­cial­ty drugs with the high­est year-over-year in­creas­es in to­tal spend­ing, with the WAC in­creas­ing by about 6% in 2020, al­though the net price in­crease was un­known.
BMS' Spry­cel (dasa­tinib) sim­i­lar­ly saw a 6% WAC price spike in 2020, un­sup­port­ed by new da­ta, and ICER said its change in net price in 2020 amount­ed to about 10%.
More in­creas­es may have oc­curred in the in­ter­ven­ing years too as In­dia-based gener­ic man­u­fac­tur­er Apo­tex set­tled with BMS in 2013 and agreed to not launch its gener­ic ver­sion of Spry­cel un­til Sept. 2024.
In the case of Lil­ly's Em­gal­i­ty (gal­canezum­ab), which the com­pa­ny says is pro­tect­ed from gener­ics with patents through 2033, the WAC in­creased by about 5%. The net price in­crease in the same pe­ri­od for Em­gal­i­ty re­mains un­known, ICER said, not­ing that SSR Health con­sid­ered its es­ti­mates of change in net price over the same 12-month pe­ri­od to be po­ten­tial­ly not re­li­able and the man­u­fac­tur­er did not pro­vide new in­fo.
All in all, ICER, which re­ceived fund­ing from the Cal­i­for­nia Health­Care Foun­da­tion to pro­duce this re­port, called on states to en­sure net price in­fo is in­clud­ed in any fu­ture drug price trans­paren­cy laws.
"States seek­ing to iden­ti­fy drugs for which in­creas­es in spend­ing may be in­ap­pro­pri­ate should in­cor­po­rate a re­quire­ment for re­port­ing of net price in­creas­es at the state lev­el across all pay­ers," the re­port con­cludes.