Im­mune De­sign buries its PhI­II work on can­cer, and in­vestors hit the pan­ic but­ton
More than a year af­ter tout­ing some ear­ly glim­mers of suc­cess for a com­bi­na­tion of their drug CMB305 and Tecen­triq (ate­zolizum­ab), Im­mune De­sign is throw­ing in the tow­el af­ter de­ter­min­ing that their on­go­ing Phase II pro­gram is head­ed to fail­ure.
In­vestors are not in the least pleased with the change­up for CMB305, their lead drug. The biotech's shares $IMDZ shed half their val­ue af­ter the de­ci­sion was an­nounced.
Im­mune De­sign is re­struc­tur­ing as a re­sult of the set­back, which will help pre­serve cash in­to 2021 as the com­pa­ny switch­es to sur­vival mode.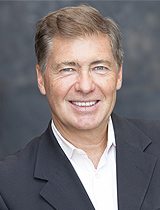 Car­los Paya
Com­pa­ny CEO Car­los Paya had stoked in­ter­est in the drug's im­pact on NY-ESO-1/pos­i­tive soft tis­sue sar­co­ma at ES­MO in Madrid last year. On Thurs­day, though, the com­pa­ny is­sued a state­ment — sans quotes — say­ing that they were drop­ping the planned Phase III SYN­O­VATE study in re­lapsed syn­ovial sar­co­ma pa­tients af­ter they failed to track a sur­vival ben­e­fit and would see if col­lab­o­ra­tors would con­tin­ue the work in sar­co­ma.
That may be a long shot.
Their new fo­cus is G100, a TLR4 ag­o­nist which they much pre­fer to dis­cuss now. With their share price crushed and their plat­form tech on im­muno-on­col­o­gy un­der a cloud, the biotech laid out plans to hus­tle the drug in­to a com­bi­na­tion study with Keytru­da for fourth line fol­lic­u­lar lym­phoma pa­tients. And they be­lieve they have a shot at an ac­cel­er­at­ed ap­proval — if it all works ac­cord­ing to plan, which in­cludes track­ing a 40% or bet­ter ORR in a sin­gle-arm study.
In a call with an­a­lysts, the CEO said they will roll out more mid-stage da­ta at ASH. And more com­bos are planned as well.