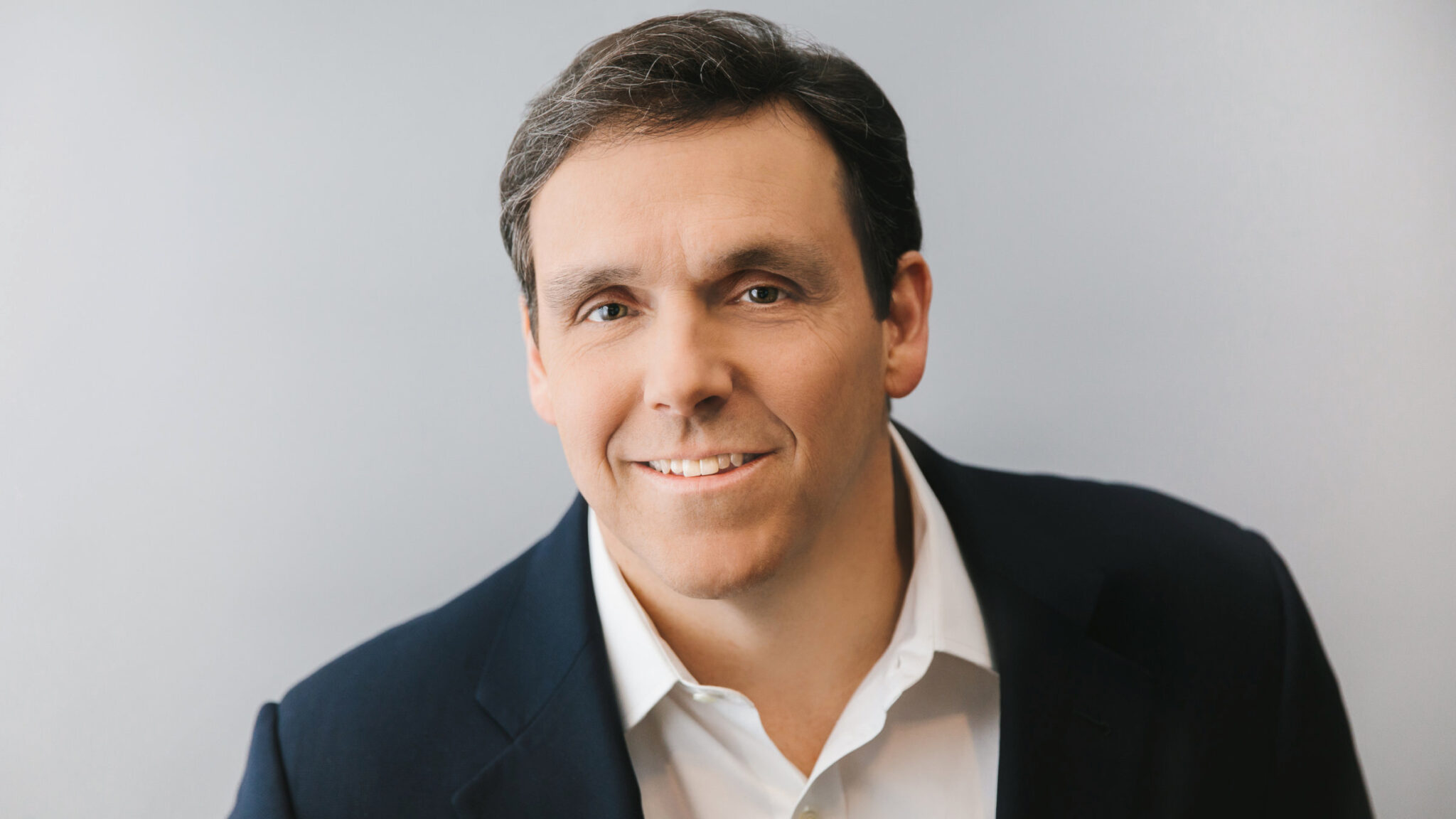 Mark Enyedy, ImmunoGen CEO
Im­muno­Gen touts a PhI­II come­back in ovar­i­an can­cer, eye­ing a 2022 ac­cel­er­at­ed ap­proval
When Im­muno­Gen's lead an­ti­body-drug con­ju­gate flunked a Phase III study in ovar­i­an can­cer a cou­ple years ago, the com­pa­ny clung to hope that it would per­form bet­ter in a sub­group of pa­tients with high fo­late re­cep­tor al­pha (FRα) ex­pres­sion.
On Tues­day, re­searchers un­corked topline Phase III re­sults sug­gest­ing it was right — and in­vestors cheered on the news with a 40% boost to Im­muno­Gen's stock price $IMGN. CEO Mark Enyedy says he's go­ing af­ter an ac­cel­er­at­ed ap­proval and plans to file in the first quar­ter of 2022.
A to­tal of 106 plat­inum-re­sis­tant ovar­i­an can­cer pa­tients who had tak­en a me­di­an of three pri­or ther­a­pies — at least one of them be­ing Genen­tech's Avastin — en­rolled in the SO­RAYA study. Im­muno­Gen's drug, called mirve­tux­imab so­rav­tan­sine, shrank tu­mors in 32.4% of pa­tients at a me­di­an fol­low-up of 8.1 months. And five of those pa­tients achieved a com­plete re­sponse.
"Any CR is ground­break­ing," co-prin­ci­pal in­ves­ti­ga­tor Rob Cole­man said in a call with in­vestors on Tues­day. "Re­mem­ber, these are pa­tients who have pro­gressed through our best ther­a­pies mul­ti­ple times, and they have ac­tu­al vis­i­ble tu­mor that went away."
The me­di­an du­ra­tion of re­sponse was 5.9 months, with near­ly half of re­spon­ders con­tin­u­ing on the ther­a­py, ac­cord­ing to Im­muno­Gen — though the com­pa­ny ex­pects to have more da­ta on DOR at a med­ical con­fer­ence next quar­ter.
While Im­muno­Gen says mirve­tux­imab was well-tol­er­at­ed, 41% of pa­tients ex­pe­ri­enced blurred vi­sion re­lat­ed to the treat­ment (though on­ly 6% ex­pe­ri­enced cas­es Grade 3 or high­er). Ker­atopa­thy, a dis­ease of the cornea, oc­curred in 35% of pa­tients and 29% ex­pe­ri­enced nau­sea.
"Com­pared to oth­er tox­i­c­i­ties that we deal with, with oth­er types of ther­a­pies, this one is very straight­for­ward to deal with," co-prin­ci­pal in­ves­ti­ga­tor Ur­su­la Mat­u­lo­nis said of the vi­sion prob­lems. "I've been work­ing with this drug for many years now, and we have a set group of oph­thal­mol­o­gists we re­fer pa­tients to, and pa­tients are giv­en lu­bri­cat­ing eye drops, steroid eye drops."
The oc­u­lar tox­i­c­i­ties are re­versible, she said, adding they "re­al­ly did not re­sult in very many pa­tients drop­ping out of the study."
Be­yond SO­RAYA, Im­muno­Gen ex­pects to read out topline da­ta from a con­fir­ma­to­ry study called MI­RA­SOL in the third quar­ter of 2022 in the hopes of win­ning a full ap­proval for mirve­tux­imab.
In an­ti­body-drug con­ju­gates, a can­cer-killing tox­in is at­tached to a spe­cif­ic an­ti­body us­ing a biodegrad­able link­er. Im­muno­Gen has been a long­time play­er in the ADC field, but a Phase III fail­ure for mirve­tux­imab back in 2019 sent shares spi­ral­ing.
Pa­tients in that tri­al, dubbed FOR­WARD I, were giv­en ei­ther mirve­tux­imab or the physi­cian's choice of sin­gle-agent chemother­a­py. Al­though the over­all re­sponse rate was high­er for mirve­tux­imab than chemother­a­py, the drug did not in­duce a sta­tis­ti­cal­ly sig­nif­i­cant im­prove­ment in pro­gres­sion-free sur­vival, which was the main goal. It al­so failed to sig­nif­i­cant­ly im­prove over­all sur­vival. Two months lat­er, the FDA bat­ted back an at­tempt at an ac­cel­er­at­ed ap­proval based on a sec­ondary end­point.
At the end of 2019, Im­muno­Gen an­nounced it was launch­ing SO­RAYA in pa­tients with high FRα ex­pres­sion, which it said could sup­port ac­cel­er­at­ed ap­proval of the drug.
Enyedy is al­ready prep­ping a com­mer­cial launch, which he says could take off next year if all goes well.