Im­munother­a­py de­vel­op­er En­livex us­es Bioblast shell to re­verse merge its way on­to Nas­daq
Cap­ping a down­ward spi­ral since join­ing the Nas­daq biotech gold rush in 2014, Bioblast will serve as the shell for the re­verse merg­er of fel­low Is­raeli biotech En­livex Ther­a­peu­tics.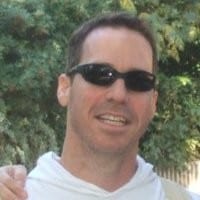 Shai Novik
En­livex will claim both the name and the ex­ec­u­tive ranks of the com­bined com­pa­ny, in ad­di­tion to tak­ing over the board of di­rec­tors, and trade un­der a new tick­er sym­bol. Cur­rent En­livex eq­ui­ty hold­ers are ex­pect­ed to own 96% of the new en­ti­ty, while Bioblast share­hold­ers split the re­main­ing 4%.
Bioblast $ORPN first an­nounced that it was seek­ing "strate­gic al­ter­na­tives" last June, three months af­ter which it was forced to push a five-to-one re­verse split to stay afloat. As En­livex's pipeline is fo­cused on im­mune sys­tem re­bal­anc­ing, Bioblast is now in sep­a­rate ne­go­ti­a­tions with oth­er com­pa­nies in­ter­est­ed in tak­ing tre­halose, its sole drug tack­ling the ul­tra-rare ocu­lopha­ryn­geal mus­cu­lar dy­s­tro­phy and spin­ocere­bel­lar atax­ia type 3.
Both par­ties will still have the right to call the deal off with a fee, for ex­am­ple if Bioblast re­ceives a bet­ter pro­pos­al. But for now, the crews seem con­tent with what they have.
"The trans­ac­tion builds up­on our shared vi­sion to de­vel­op, ad­vance, and com­mer­cial­ize in­no­v­a­tive im­munother­a­pies for pa­tients suf­fer­ing from se­ri­ous life threat­en­ing dis­eases such as sep­sis, GvHD and sol­id tu­mors," said En­livex ex­ec­u­tive chair­man Shai Novik.
At the clos­ing of the trans­ac­tion — ex­pect­ed in the first quar­ter of 2019 — the new En­livex ex­pects to be "well fi­nanced," with a cash bal­ance that should cov­er up to 2.5 years of op­er­a­tions in­clud­ing sev­er­al planned Phase II tri­als, the com­pa­ny says.