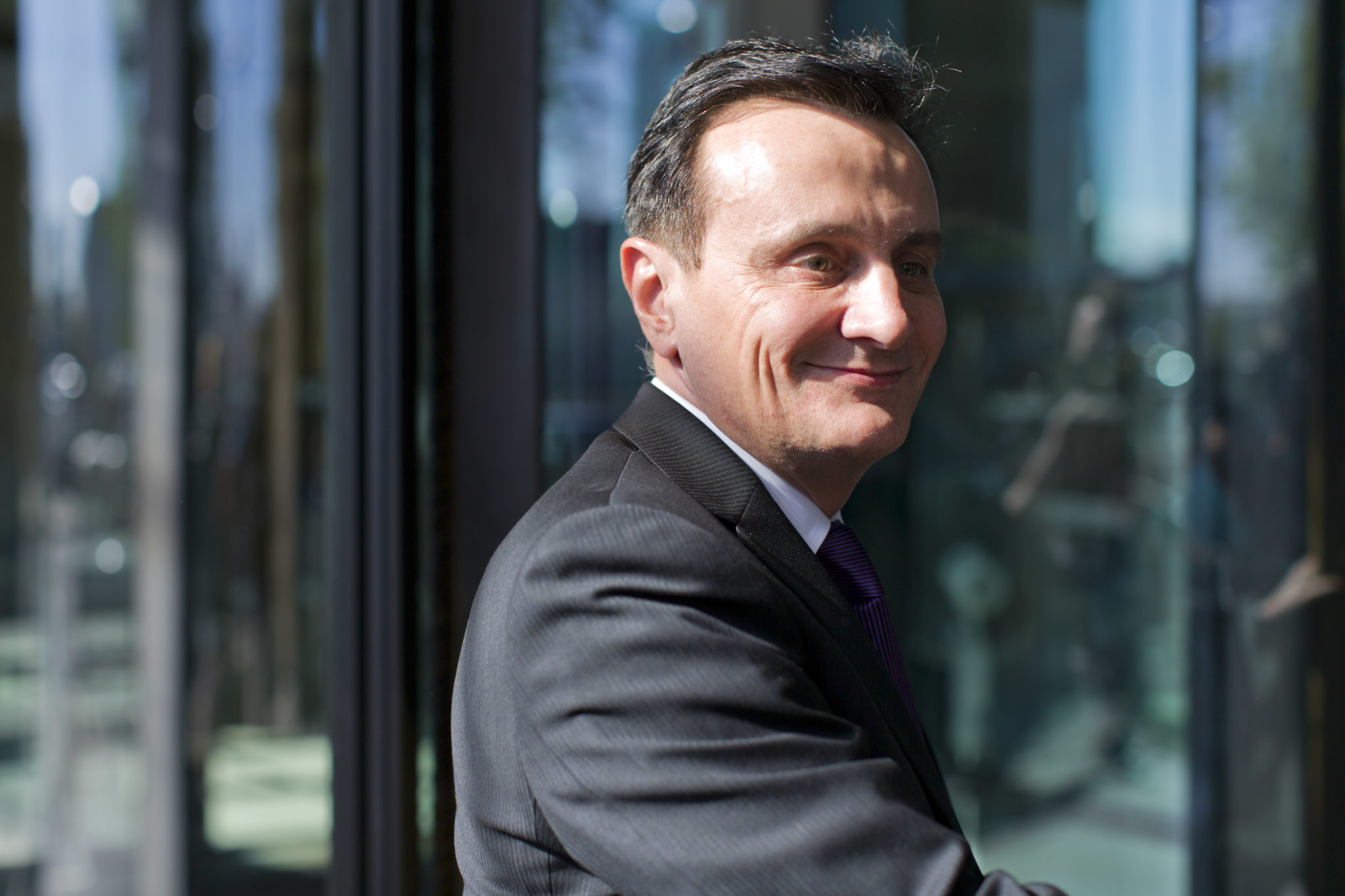 As­traZeneca inks $8.4B pact with Mer­ck as cru­cial MYS­TIC study fails and shares plunge
As­traZeneca's cru­cial com­bi­na­tion tri­al of dur­val­um­ab (Imfinzi) and treme­li­mum­ab has failed the pri­ma­ry end­point on pro­gres­sion-free sur­vival as a first-line ther­a­py for non-small cell lung can­cer. The shock waves from that news im­me­di­ate­ly ripped through its share price, eras­ing bil­lions in mar­ket val­ue and spurring some fevered spec­u­la­tion about the phar­ma gi­ant's fu­ture. And with­in hours an­a­lysts start­ed to raise the prospect that the fall­out just might be bad enough to in­spire a new megamerg­er takeover at­tempt.
The news marks a ma­jor set­back for As­traZeneca $AZN. An­a­lysts have been wait­ing months for the re­sults, see­ing it as a crit­i­cal test of CEO Pas­cal So­ri­ot's plan to turn things around at the phar­ma gi­ant af­ter five years at the helm. A suc­cess here could have vault­ed As­traZeneca in­to the front ranks of a fu­ri­ous as­sault on a multi­bil­lion-dol­lar mar­ket; fail­ure was deemed a dis­as­ter. The com­bo study of the PD-L1 and CT­LA-4 check­point drugs is con­sid­ered the most im­por­tant tri­al that the phar­ma gi­ant has been pur­su­ing, and its biggest stock cat­a­lyst of the year.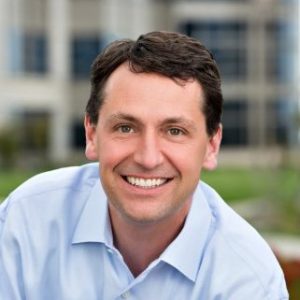 Sean Bo­hen, As­traZeneca
As­traZeneca's shares cratered on the news, plung­ing 15% and wip­ing out more than $12 bil­lion in mar­ket cap. Mer­ck shares $MRK, mean­while, surged 4% in pre-mar­ket trad­ing as the prospect of a di­rect threat to its lead po­si­tion on lung can­cer re­ced­ed. And once again Bris­tol-My­ers Squibb was dam­aged, drop­ping 6% as in­vestors con­sid­ered the con­se­quences of fail­ure for a PD-(L)1 and CT­LA-4 sim­i­lar to its own matchup for Op­di­vo and Yer­voy in the CM-227 tri­al.
As­traZeneca sought to take the sting out of the tri­al fail­ure by si­mul­ta­ne­ous­ly an­nounc­ing a ma­jor new de­vel­op­ment and com­mer­cial­iza­tion part­ner­ship with Mer­ck for its promis­ing PARP Lyn­parza along with the ex­per­i­men­tal MEK drug selume­tinib.
Mer­ck $MRK agreed to pay a whop­ping $2.35 bil­lion in an up­front and op­tion fee to co-de­vel­op and mar­ket the two drugs, work­ing on monother­a­py stud­ies as well as com­bi­na­tions along­side their ri­val PD-(L)1 drugs Imfinzi and Keytru­da. Mer­ck will al­so pay up to $6.15 bil­lion in mile­stones, mak­ing this an $8.4 bil­lion deal — one of the largest of its kind.
But it wasn't enough to soft­en the blow.
As­traZeneca first ac­knowl­edged the fail­ure of MYS­TIC in a down­load ear­ly Thurs­day of new clin­i­cal tri­al re­sults, then con­firmed it in a re­lease. There was more bad news.
"As a sec­ondary end­point, al­though not for­mal­ly test­ed," the com­pa­ny adds, "Imfinzi monother­a­py would not have met a pre-spec­i­fied thresh­old of PFS ben­e­fit over SoC in this dis­ease set­ting."
"We now have to wait for over­all sur­vival da­ta in the first half of 2018," said So­ri­ot in a call with re­porters, adding that he was dis­ap­point­ed by the ini­tial re­sults. "This is the main end­point," he added about OS, look­ing to keep hope alive.
As­traZeneca was 5th to mar­ket with a PD-(L)1 drug. Mer­ck and Bris­tol-My­ers Squibb were able to seize the lead in the megablock­buster can­cer mar­ket, so As­traZeneca re­cal­i­brat­ed its de­vel­op­ment plans to em­pha­size its com­bi­na­tion strat­e­gy.
So­ri­ot has re­peat­ed­ly flashed signs of the stress that has been build­ing over MYS­TIC. It's ex­tra­or­di­nary for any Big Phar­ma to be in a po­si­tion like this, where one tri­al can play such a cru­cial role in de­ter­min­ing a com­pa­ny's fate.
This morn­ing, though, So­ri­ot and R&D chief Sean Bo­hen de­fend­ed their de­sign of the MYS­TIC study, putting PFS in for the first take.
"If it had been suc­cess­ful every­one would have been thrilled," Bo­hen said about MYS­TIC PFS da­ta. So­ri­ot al­so bat­ted back con­cerns about the po­ten­tial neg­a­tive im­pact of crossovers on the OS end­point, which sev­er­al an­a­lysts have raised as a po­ten­tial hur­dle on sur­vival rates.
"Peo­ple are com­ment­ing on the dan­ger of crossover," the CEO told re­porters. "We have lim­it­ed crossover. The risk there is much low­er than in oth­er stud­ies."
We may nev­er know, though, what role the da­ta played in the strange sto­ry about Te­va's re­port­ed move to of­fer the CEO's job to So­ri­ot. Over sev­er­al days As­traZeneca's stock shed bil­lions in mar­ket cap as ru­mors float­ed about his pos­si­ble de­par­ture from As­traZeneca. So­ri­ot dis­pelled those ru­mors with an in­ter­nal memo un­der­scor­ing his in­ten­tion to stay and fight it out. Back when Pfiz­er was look­ing to buy the com­pa­ny, he pledged As­traZeneca will al­most dou­ble last year's $23 bil­lion in rev­enue by 2023.
That goal, how­ev­er, looks like it's re­ced­ing — at least to­day. In H1 As­traZeneca's to­tal rev­enue de­clined 11% com­pared to the same pe­ri­od in 2016 as fran­chise rev­enue con­tin­ued to erode in the face of gener­ic com­pe­ti­tion. The com­pa­ny ex­pects a sin­gle-dig­it de­cline for the year in what has been pre­sent­ed as the bot­tom point for the num­bers.
So­ri­ot re­peat­ed­ly re­fused to di­rect­ly ad­dress the Te­va sto­ry to­day, but he pub­licly re­it­er­at­ed his in­ten­tion to stay fo­cused on his goals at the phar­ma gi­ant.
"I'm com­mit­ted to de­liv­er­ing on our strat­e­gy to re­turn­ing to growth," he said. Not every­thing has worked out, he not­ed, but So­ri­ot in­sist­ed that the com­pa­ny had made "enor­mous progress."
Pressed on Te­va, he added:
"I'm not a quit­ter. That is as far as I will go."
Asked by Reuters' Ben Hirschler about a share price that fell to £43 this morn­ing, com­pared to the £55 that Pfiz­er of­fered, the CEO said: "Over­all the pipeline is de­liv­er­ing…You have to give these things time," says So­ri­ot. "There's a lot more in our pipeline than MYS­TIC."
As the dust set­tled lat­er in the day, new pre­dic­tions be­gan to cir­cu­late that the weak­ened share price could at­tract a new bid for the com­pa­ny. And As­traZeneca is in a much worse po­si­tion now to fight off an ac­qui­si­tion.
---
Im­age: Pas­cal So­ri­ot AP Im­ages