In a pre-Hal­loween fright show, Cel­gene just scared the hell out of Wall Street — shares crater
For years now Cel­gene has im­pressed an­a­lysts and wowed in­vestors with ag­gres­sive rev­enue growth and one of the most am­bi­tious R&D ef­forts in biotech. But af­ter alarm­ing Wall Street with a ma­jor fail for one of its big Phase III drugs a few days ago, Cel­gene man­aged to score a pre-Hal­loween fright that sent its shares — al­ready bad­ly dent­ed by the fail­ure of mon­gersen — tum­bling $CELG 18% Thurs­day morn­ing.

Mark Alles, Cel­gene
Its Q3 num­bers were a bit shy of the $3.3 bil­lion con­sen­sus mark, which didn't help. But what hurt was the news that Cel­gene is hav­ing to dis­count its an­ti-in­flam­ma­to­ry Ote­zla in the face of some fear­some com­pe­ti­tion from Hu­mi­ra. Then came the news that the com­pa­ny is cut­ting its long-range fore­cast for 2020 by $1 bil­lion to $2 bil­lion, and in­vestors were not pleased by the lat­est nasty sur­prise to come out of the com­pa­ny.
The num­bers out to­day al­so ex­plain why Cel­gene CEO Mark Alles has opt­ed to jack up the price of its big fran­chise drug Revlim­id 20% this year — ex­act­ly the kind of uni­lat­er­al, util­i­ty-like price hike that has earned the bio­phar­ma busi­ness re­peat­ed lash­ings at the hands of Pres­i­dent Don­ald Trump and a cho­rus of crit­ics in Con­gress.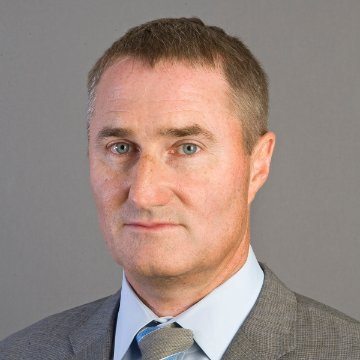 Ge­of­frey Porges, Leerink
Leerink's Ge­of­frey Porges caught a whiff of ex­is­ten­tial angst in the num­bers.
In­vestors are like­ly to ask whether the com­pa­ny's good for­tune has run out, with dis­ap­point­ments (mon­gersen) and neg­a­tive re­vi­sions (Ote­zla) left and right. Re­cent­ly in­stalled new man­age­ment are like­ly to face tough ques­tions from in­vestors about the com­pa­ny's di­rec­tion and lead­er­ship af­ter the op­er­a­tional and guid­ance dis­ap­point­ments this quar­ter.
As we re­port­ed yes­ter­day in a look at the way mar­ket val­u­a­tions have soared over the past six years, Cel­gene has been a dar­ling of the bio­phar­ma busi­ness, with its stock up 351% be­fore this sud­den turn of events. To­day's news came like a slap in the face to be­sot­ted in­vestors, and they don't like it one bit.