In an­oth­er CRISPR first, Penn re­searchers dose US can­cer pa­tients with gene-edit­ed T cell ther­a­py
CRISPR has been test­ed in US pa­tients for the first time — but per­haps not in the man­ner you imag­ined.
The Uni­ver­si­ty of Penn­syl­va­nia has led the way dos­ing two pa­tients with re­lapsed can­cers — one with mul­ti­ple myelo­ma and one with sar­co­ma — with a T cell ther­a­py in which the T cell re­cep­tor and PD-1 pro­tein are edit­ed out.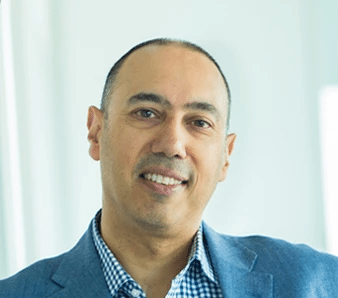 Us­man "Oz" Azam
Fund­ing for the tri­al came part­ly from Tmu­ni­ty, a biotech co-found­ed by Penn's CAR-T vi­sion­ary Carl June and helmed by No­var­tis vet Us­man "Oz" Azam. Park­er In­sti­tute for Can­cer Im­munother­a­py, an ear­ly in­vestor in Tmu­ni­ty, is al­so bankrolling the tri­al. A Penn spokesper­son con­firmed the news, which was first re­port­ed by NPR.
The ba­sic idea here is not un­like CAR-T, ex­cept with dif­fer­ent el­e­ments and tech­nolo­gies: Take a pa­tient's T cells, en­gi­neer it to ex­press NY-ESO-1 TCR, while elim­i­nat­ing TCR and PD-1 orig­i­nal­ly on the sur­face us­ing CRISPR.
A group of UCLA and UCSF sci­en­tists backed by the Park­er In­sti­tute has been study­ing new tech­niques to get new genes in­to T cells — not just elim­i­nat­ing them — with CRISPR.
That's not the most straight­for­ward way of ap­ply­ing the gene edit­ing tech, which has en­ticed oth­er drug de­vel­op­ers with the po­ten­tial to el­e­gant­ly fix ge­net­ic er­rors lead­ing to dis­ease. But it does speak to the ver­sa­til­i­ty of CRISPR, now a pop­u­lar­ized tool that's spawned up­starts rang­ing from di­ag­nos­tics to tar­get­ed bac­te­ria erad­i­ca­tion.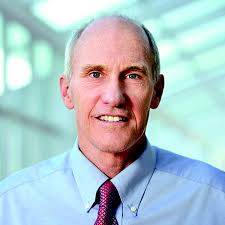 Carl June
Nev­er­the­less, the trio of CRISPR pi­o­neers as­so­ci­at­ed — Ed­i­tas Med­i­cines, In­tel­lia Ther­a­peu­tics and CRISPR Ther­a­peu­tics — re­main the ones to watch for first-in-hu­man test­ing. In fact, just two months ago CRISPR Ther­a­peu­tics dosed the first pa­tient with its Ver­tex-part­nered be­ta tha­lassemia drug. It is al­so plan­ning to treat a sick­le cell dis­ease pa­tient with the same drug in mid-2019 for a sep­a­rate tri­al.
Of course, that's as­sum­ing we're talk­ing out­side of Chi­na, where in­fu­sions of CRISPR-edit­ed T cells in can­cer pa­tients have been tak­ing place for more than a year. In a stun­ner, Chi­nese sci­en­tist Jiankui He claimed the birth of ba­by twins who were ge­net­i­cal­ly mod­i­fied as fe­tus­es, stir­ring up wide­spread con­dem­na­tion and soul search­ing in the sci­en­tif­ic com­mu­ni­ty.
"2019 is the year when the train­ing wheels come off and the world gets to see what CRISPR can re­al­ly do for the world in the most pos­i­tive sense," Fy­o­dor Urnov, a gene-edit­ing sci­en­tist at the Al­tius In­sti­tute for Bio­med­ical Sci­ences in Seat­tle and the Uni­ver­si­ty of Cal­i­for­nia, Berke­ley, told NPR.