In re­or­ga­ni­za­tion, Jo­erg Moeller gath­ers all the phar­ma R&D reins at Bay­er as dis­cov­ery chief ex­its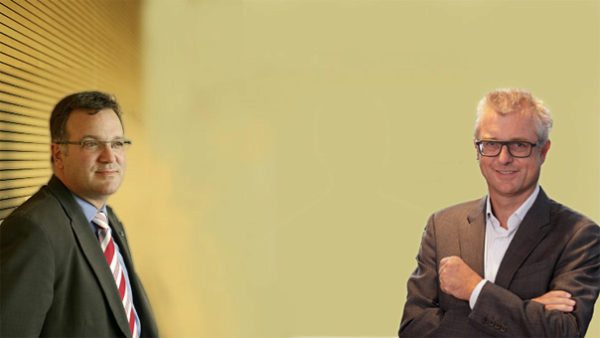 Im­age: An­dreas Busch (left) and Jo­erg Moeller (right). Bay­er
---
An­dreas Busch, the head of dis­cov­ery at Bay­er, is ex­it­ing the com­pa­ny. And Bay­er is meld­ing its ear­ly re­search and de­vel­op­ment op­er­a­tions un­der one of­fice oc­cu­pied by cur­rent de­vel­op­ment chief Jo­erg Moeller.
There's no im­me­di­ate word on where Busch is head­ed, but the boom­ing bio­phar­ma scene has trig­gered a wide­spread glob­al mi­gra­tion among phar­ma, biotech and aca­d­e­m­ic groups.
Moeller is tak­ing all the R&D reins as the com­pa­ny looks to boost its phar­ma work while strug­gling to com­plete a com­plex buy­out of Mon­san­to. Just a week ago Bay­er ex­e­cut­ed a $1.1 bil­lion-plus dis­cov­ery deal with Japan-based Pep­tiDream, which fol­lowed a high-pro­file, $1.55 bil­lion part­ner­ship with Loxo on its late-stage can­cer drug pipeline.
Bay­er's Ax­el Bou­chon, mean­while, has been launch­ing new com­pa­nies, like their joint ven­ture with CRISPR Ther­a­peu­tics and Blue­Rock, a $225 mil­lion start­up fo­cused on stem cell ther­a­pies.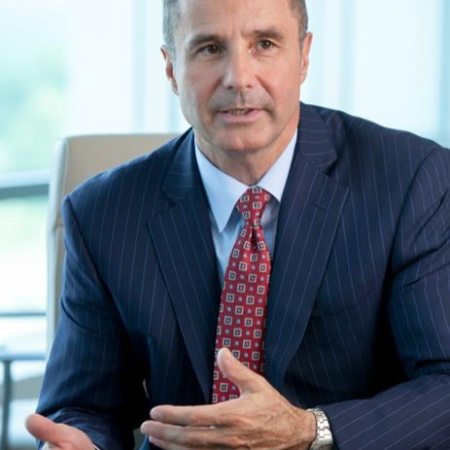 Di­eter Weinand
It hasn't all been up­beat for Bay­er, which is try­ing to de­liv­er on promis­es that it has a block­buster filled pipeline. Look­ing to as­sure the mar­kets that its phar­ma busi­ness wouldn't lan­guish as it pur­sued Mon­san­to, Bay­er had pre­dict­ed that its pipeline in­clud­ed 6 drugs — veri­ciguat, finerenone, vi­laprisan, BAY-1841788, ane­tum­ab rav­tan­sine and co­pan­lis­ib — with 6 bil­lion eu­ros in peak sales. Ane­tum­ab was Ex­hib­it A in that case, and it flopped in a Phase II last sum­mer.
"The com­bined or­ga­ni­za­tion will en­able us to seam­less­ly steer all the im­por­tant ac­tiv­i­ties of Re­search and De­vel­op­ment, with a sin­gle ob­jec­tive to fur­ther en­hance the de­liv­ery of much need­ed new treat­ment op­tions to pa­tients," said Di­eter Weinand, pres­i­dent of Bay­er's Phar­ma­ceu­ti­cals Di­vi­sion.