In sal­vage ef­fort, Sel­l­as cher­ry picks some pos­i­tive mid-stage can­cer vac­cine da­ta
Eight months af­ter Sel­l­as $SLS re­verse merged its way on­to Nas­daq through what was left of Gale­na fol­low­ing the piv­otal im­plo­sion of Neu­Vax, the mi­cro­cap biotech has cher­ry picked its way through some Phase IIb da­ta to high­light ev­i­dence of the can­cer vac­cine's pos­si­ble po­ten­tial.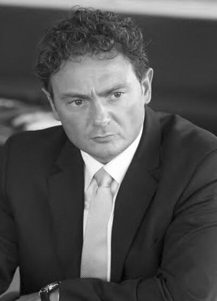 An­ge­los Ster­giou
Through a spokesper­son, Sel­l­as' CEO An­ge­los Ster­giou re­fused to tell me what the p val­ue of the pri­ma­ry end­point in its study was, pre­fer­ring to high­light a clin­i­cal ben­e­fit for Neu­Vax in pro­long­ing dis­ease-free sur­vival when com­bined with Her­ceptin in treat­ing a group of breast can­cer pa­tients with triple-neg­a­tive breast can­cer.
The biotech's bad­ly bat­tered stock bounced 160% high­er on their re­lease.
Sel­l­as grabbed Gale­na af­ter the biotech's shares were evis­cer­at­ed in June, 2016, drop­ping 78% af­ter the com­pa­ny an­nounced that it had stopped a Phase III study of its lead can­cer vac­cine af­ter the mon­i­tor­ing com­mit­tee flagged it for fail­ing to help breast can­cer vic­tims. Neu­Vax is part of a wave of can­cer vac­cines that flopped bad­ly in key stud­ies.
Ster­giou said in a state­ment that the biotech planned to ad­vance the can­cer vac­cine through a "part­ner­ship or oth­er strate­gic col­lab­o­ra­tion," and he of­fered this quote about the re­sults via email:
It's im­por­tant to keep in mind that this is an ex­plorato­ry tri­al in­tend­ed to find the right pop­u­la­tion to pur­sue in a de­fin­i­tive tri­al. As such, we aren't as sen­si­tive to al­pha spend which could cur­tail a de­fin­i­tive tri­al. We do be­lieve that the curves will con­tin­ue to sep­a­rate as we be­lieve that the boost­er-main­tained im­muno­log­ic mem­o­ry helps pro­tect these pa­tients from late re­cur­rences. What is im­por­tant to note, and al­so stat­ed by the Da­ta Safe­ty Mon­i­tor­ing Board, is that we iden­ti­fied the TNBC pop­u­la­tion and, as per DSMB, it is not nec­es­sary to con­tin­ue the study due to the TNBC da­ta and to con­tin­ue fol­low­ing pa­tients for safe­ty but al­low­ing pa­tients to con­tin­ue their treat­ment.
The old Gale­na had been in and out of trou­ble ahead of the Sel­l­as takeover. Aside from the Neu­Vax set­back in 2016, the DoJ al­so stepped in to in­ves­ti­gate its pro­mo­tion­al prac­tices for the opi­oid Ab­stral. Back in 2011 the com­pa­ny changed its name from RXi to Gale­na, split­ting op­er­a­tions.
As for Sel­l­as, it once struck a high-pro­file li­cens­ing deal with Fo­s­un in 2013, but the deal col­lapsed with both sides ac­cus­ing the oth­er of fail­ing to make good. Fo­s­un said Sel­l­as nev­er de­liv­ered the cash it promised. Lat­er Sel­l­as moved from Zurich to New York to get in­to can­cer drug de­vel­op­ment.
Sel­l­as has a mar­ket cap of about $20 mil­lion. Its shares have steadi­ly lost val­ue over the years, at one point re­quir­ing a 1 for 20 re­verse split to get out of pen­ny stock ter­ri­to­ry.