In stag­ger­ing set­back, tox­ic re­ac­tion kills Cel­lec­tis' first CAR-T pa­tient, forc­ing tri­al halt
The FDA has forced Cel­lec­tis $CLLS to slam the brakes on two clin­i­cal tri­als of its off-the-shelf ver­sion of a CAR-T ther­a­py af­ter their first pa­tient was killed by a lethal­ly tox­ic re­ac­tion to treat­ment.
Ac­cord­ing to the biotech, which is based in Paris with R&D op­er­a­tions in New York, a 78-year-old pa­tient suf­fer­ing from blas­tic plas­ma­cy­toid den­drit­ic cell neo­plasm (BPD­CN) died eight days af­ter re­ceiv­ing the biotech's first dose of the cell ther­a­py. He ex­pe­ri­enced a lethal re­ac­tion as cy­tokine re­lease syn­drome hit, along with a grade 4 case of cap­il­lary leak syn­drome. A sep­a­rate study which al­so treat­ed one pa­tient is un­der­way for acute myeloid leukemia.
The com­pa­ny's stock was ham­mered by the bad news, drop­ping about 30% in pre-mar­ket trad­ing and shed­ding more than $400 mil­lion of its mar­ket cap.
Sig­nif­i­cant­ly, nei­ther of the first two pa­tients treat­ed with UCART123 ex­pe­ri­enced graft ver­sus host dis­ease, one of the chief fears in­volved in an al­lo­gene­ic ther­a­py that takes do­nat­ed pa­tient cells then adapts them in­to a ready-to-use ther­a­py, by­pass­ing a com­plex step re­quired by the first CAR-Ts.
The FDA ap­proved the first per­son­al­ized CAR-T from No­var­tis just days ago, and Kite is ex­pect­ed to get an OK of its own soon. But the move by the FDA to slap a hold on these off-the-shelf ther­a­pies rais­es a host of thorny ques­tions for Cel­lec­tis.
Juno $JUNO was al­so forced to halt a study of its lead CAR-T last year — one of the pi­o­neer­ing au­tol­o­gous ver­sions that ex­tracts pa­tient cells and then adapts them be­fore re­in­fus­ing them in­to pa­tients — af­ter pa­tients died from cere­bral ede­ma. Then in an as­ton­ish­ing­ly short pe­ri­od of just a few days, reg­u­la­tors agreed to let re­searchers pro­ceed with the piv­otal tri­al af­ter a ques­tion­able change-up in the pre­con­di­tion­ing reg­i­men used to pre­pare pa­tients for the cell ther­a­py. Al­most im­me­di­ate­ly af­ter treat­ment re­sumed, three more pa­tients died fol­lowed by a tri­al halt and the sub­se­quent de­ci­sion to scrap a drug Juno and the FDA clear­ly didn't com­plete­ly un­der­stand.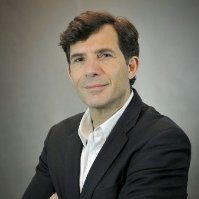 An­dre Chouli­ka
Will that dead­ly mis­take by reg­u­la­tors force them to be ex­tra sen­si­tive to this quick and ear­ly death in the UCART123 stud­ies? Or will reg­u­la­tors be quick to green-light this new ther­a­py back in­to the study, con­fi­dent that years of treat­ing CRS — a com­mon re­ac­tion among pa­tients re­ceiv­ing CAR-T ther­a­py — can be man­aged?
Cel­lec­tis spelled out the down­ward spi­ral ex­pe­ri­enced by its first pa­tient.
About a week ago, Cel­lec­tis re­ports, the da­ta safe­ty mon­i­tor­ing board sug­gest­ed low­er­ing the dose — to 6.25×104 UCART123 cells per kilo­gram — in both stud­ies and cap­ping cy­clophos­phamide to a to­tal dose of 4g over three days. But the FDA fol­lowed up by de­mand­ing a halt to the BPD­CN study along with the sep­a­rate study on acute myeloid leukemia, which has al­so seen one pa­tient treat­ed. That pa­tient ex­pe­ri­enced a grade 3 case of CRS and a grade 4 case of cap­il­lary leak syn­drome — both of which re­solved with­in a few days.
Cap­il­lary leak syn­drome is a con­di­tion in which leaky blood ves­sels can cause a po­ten­tial­ly lethal drop in blood pres­sure.
In the ab­sence of any sim­ple ex­pla­na­tion, in­vestors like Biren Amin at Jef­feries spec­u­lat­ed on caus­es and de­fects. His note:
We think there is a chance that CRS events could be mit­i­gat­ed up­on low­er­ing the dose of UCART123 be­yond the DSMB rec­om­men­da­tion and treat­ing CRS symp­toms more ag­gres­sive­ly, al­though ul­ti­mate­ly we look to more in­for­ma­tion. These events may be par­tial­ly due to the UCART123 cells be­ing from a healthy donor but, giv­en the dearth of da­ta, we think CLLS needs to ap­proach through a more holis­tic ap­proach and utliliz­ing key re­search on safe­ty from au­tol­o­gous CAR-T tri­als over the last 3-4 years. How­ev­er, we be­lieve the Grd 3 in­fec­tion (po­ten­tial­ly a re­sult of a neu­tropenic state) and Grd 4 CLS events have the po­ten­tial to be tar­get spe­cif­ic. For the lat­ter, we note that sAEs in­volv­ing CLS has been re­port­ed for Stem­line's (STML, NC) CD123-di­rect­ed SL-401 ther­a­peu­tic. It's un­clear if CLLS al­so re­quired pa­tients in their stud­ies to have nor­mal ejec­tion frac­tions and cer­tain pre-spec­i­fied al­bu­min lev­els at time of study en­try.
Cel­lec­tis will get ham­mered by in­vestors to­day, par­tic­u­lar­ly as the en­thu­si­asm for all things CAR-T seen in the past few days has swelled every­one's stock price. Cel­lec­tis shares have soared past the $32 mark. The safe­ty is­sue will chal­lenge CEO An­dré Chouli­ka, a fierce and un­abashed pro­po­nent of all things Cel­lec­tis.
"Cel­lec­tis is the first com­pa­ny do­ing CAR-T," he told me dur­ing an in­ter­view at AS­CO two years ago. "We are the first gene edit­ing com­pa­ny in the world," dat­ing back to 1999. "There was no gene edit­ing be­fore us; we are the lead­ers."
To­day, Cel­lec­tis and Chouli­ka will be lead­ing a charge to re­solve their biggest chal­lenge to date. It won't be easy.