In wake of a CAR-T re­struc­tur­ing, No­var­tis says it's ready to hunt a pi­o­neer­ing OK for lead pro­gram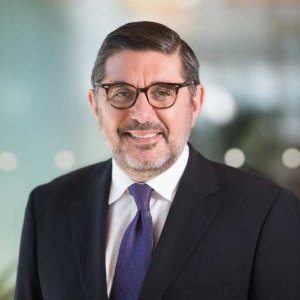 Bruno St­rig­i­ni, CEO No­var­tis On­col­o­gy
No­var­tis is still in the race to win the world's first ap­proval for a pi­o­neer­ing CAR-T treat­ment.
The phar­ma gi­ant $NVS pulled back the veil from their Phase II study of their CAR-T CTL019, reg­is­ter­ing an im­pres­sive 82% com­plete re­mis­sion rate among the 50 chil­dren and young adults with B-cell acute lym­phoblas­tic leukemia. And with no deaths, though sig­nif­i­cant ev­i­dence of tox­i­c­i­ty, No­var­tis says it will be ready to file for an ap­proval ear­ly on in a loom­ing 2017.
Forty-one of 50 pa­tients achieved com­plete re­mis­sion or com­plete re­mis­sion with in­com­plete blood count re­cov­ery three months af­ter an in­fu­sion of CTL019, which reengi­neers pa­tients' T cells in­to a can­cer ther­a­py.
Close to half of the pa­tients ex­pe­ri­enced a grade 3 or 4 case of cy­tokine re­lease syn­drome, not un­com­mon in the field. And 15% per­cent of pa­tients ex­pe­ri­enced grade 3 neu­ro­log­i­cal and psy­chi­atric events in­clud­ing en­cephalopa­thy and delir­i­um. But there were no grade 4 events and no one died.
That's a sol­id enough ben­e­fit/safe­ty pro­file to take to reg­u­la­tors as No­var­tis hunts up an ac­cel­er­at­ed ap­proval.
No­var­tis man­aged to stun prac­ti­cal­ly every­one in the field when it abrupt­ly dis­band­ed its cell and gene ther­a­py unit three months ago, lay­ing off 120 and in­te­grat­ing an­oth­er 280 back in­to its reg­u­lar R&D ranks as CAR-T chief Us­man 'Oz' Azam hit the ex­it. That was wide­ly re­gard­ed as a se­ri­ous set­back that could af­fect fu­ture pro­grams, even if more ad­vanced ef­forts like this one at the Uni­ver­si­ty of Penn­syl­va­nia stayed on track.
Juno has been thrown in­to ut­ter dis­ar­ray with mul­ti­ple deaths de­rail­ing their lead ef­fort for JCAR015. And Kite re­cent­ly not­ed that it would need a lit­tle more time to com­plete a rolling sub­mis­sion for their top ther­a­py, which should now be com­plet­ed in Q1.
"This first-of-its-kind tri­al rep­re­sents ex­cit­ing progress to­ward our goal of help­ing chil­dren and young adults with re­lapsed or re­frac­to­ry B-cell ALL, a pa­tient pop­u­la­tion with an ur­gent need for new treat­ment op­tions," said Bruno St­rig­i­ni, CEO, No­var­tis On­col­o­gy. "We are com­mit­ted to ad­vanc­ing CTL019 and look for­ward to work­ing close­ly with the FDA and EMA in the com­ing months."