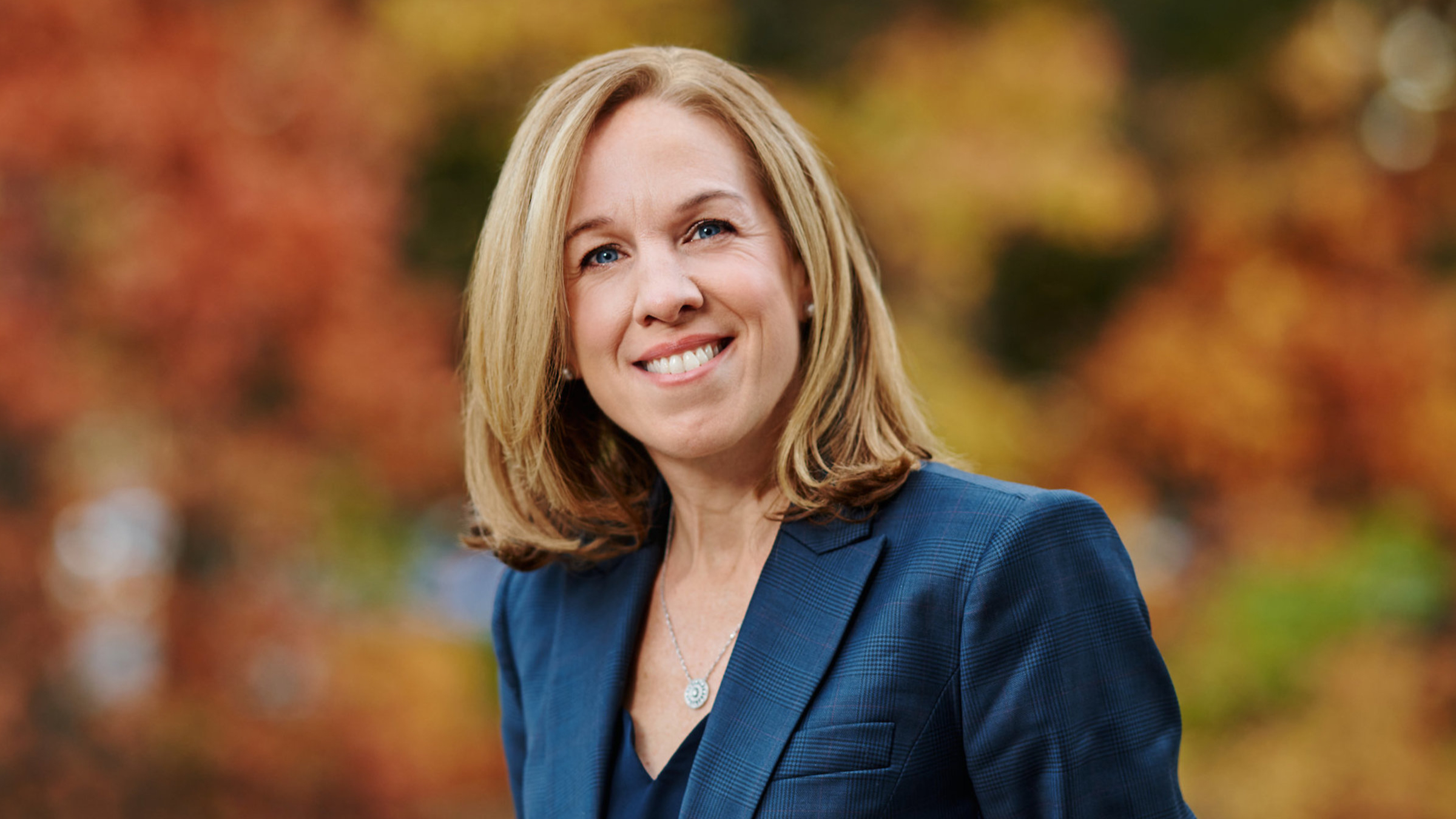 MiNK Therapeutics CEO Jennifer Buell
In wan­ing Covid mar­ket, MiNK un­veils da­ta on nat­ur­al killer T cell ther­a­py for ARDS, pend­ing con­tract with DARPA
In an SITC poster, Agenus' spin­out MiNK Ther­a­peu­tics dropped the re­sults of a Phase I/II study of its lead can­di­date, made from rare im­mune cells known as in­vari­ant nat­ur­al killer T cells, or iNKT cells for short, for treat­ing acute res­pi­ra­to­ry dis­tress syn­drome (ARDS), a se­ri­ous com­pli­ca­tion of Covid.
MiNK was and still is de­vel­op­ing the iNKT ther­a­py, dubbed agenT-797, for treat­ing can­cer, but like oth­ers, it piv­ot­ed dur­ing the pan­dem­ic and start­ed a small 20-per­son study in ARDS pa­tients who were in­tu­bat­ed or at high risk of be­ing in­tu­bat­ed. In the tri­al, pa­tients who got MiNK's ther­a­py had a 70% chance of sur­vival com­pared to 10% in a case con­trol group of 20 pa­tients at 30 days. In a more se­vere sub­group, three of four pa­tients who were on EC­MO, es­sen­tial­ly an ar­ti­fi­cial lung ma­chine, and got agenT-797 on top of that sur­vived through 90 days.
Pa­tients were dosed through Oc­to­ber 2020 to Feb­ru­ary of this year, span­ning mul­ti­ple strains of Covid.
MiNK CEO Jen­nifer Buell em­pha­sized that MiNK is still very much a can­cer com­pa­ny, but it gen­er­at­ed da­ta around ARDS be­cause of the pan­dem­ic. "We hadn't launched the com­pa­ny to study the cells in this set­ting, but we knew his­tor­i­cal­ly that the cells were ac­tive in SARS-CoV-1, MERS," Buell said.
How­ev­er, the da­ta come at a time at which com­pa­nies are see­ing their Covid-re­lat­ed sales fall. This past quar­ter, Pfiz­er saw its first rev­enue dip since its vac­cine was au­tho­rized in 2020. And Mod­er­na al­so cut its sales fore­cast dur­ing its Q3 re­port.
Mov­ing for­ward, MiNK will con­tin­ue to fo­cus on the can­cer ap­pli­ca­tions of its iNKT cell ther­a­py, but it will push the ARDS in­di­ca­tion for­ward in a "non-di­lu­tive way" through a pend­ing DARPA con­tract, Buell said.
Buell not­ed that they are still in ne­go­ti­a­tions, but added that they could al­so look at oth­er non-can­cer in­di­ca­tions. "We think that the ben­e­fit that we've ob­served in vi­ral ARDS may be ap­plic­a­ble to oth­er lung dis­eases, fi­bro­sis — there are a few oth­er id­io­path­ic lung dis­eases," she said.
MiNK al­so pre­sent­ed very ear­ly can­cer da­ta with a me­di­an fol­low-up of 4 months. In pa­tients with sol­id tu­mors who were treat­ed with two to 11 lines of pre­vi­ous ther­a­py, 5 had sta­ble dis­ease while 9 had pro­gres­sive dis­ease af­ter re­ceiv­ing the iNKT cell ther­a­py. Some got agenT-797 alone while oth­ers got it in com­bi­na­tion with Keytru­da or Op­di­vo. In eight evalu­able pa­tients with mul­ti­ple myelo­ma, two had sta­ble dis­ease while the rest had pro­gres­sive dis­ease.
MiNK went pub­lic in Oc­to­ber of last year un­der $INKT, but while it start­ed out at around $12 a share, it's now trad­ing at around $2.50 — down around 80% all-time — amid the wider mar­ket down­turn.