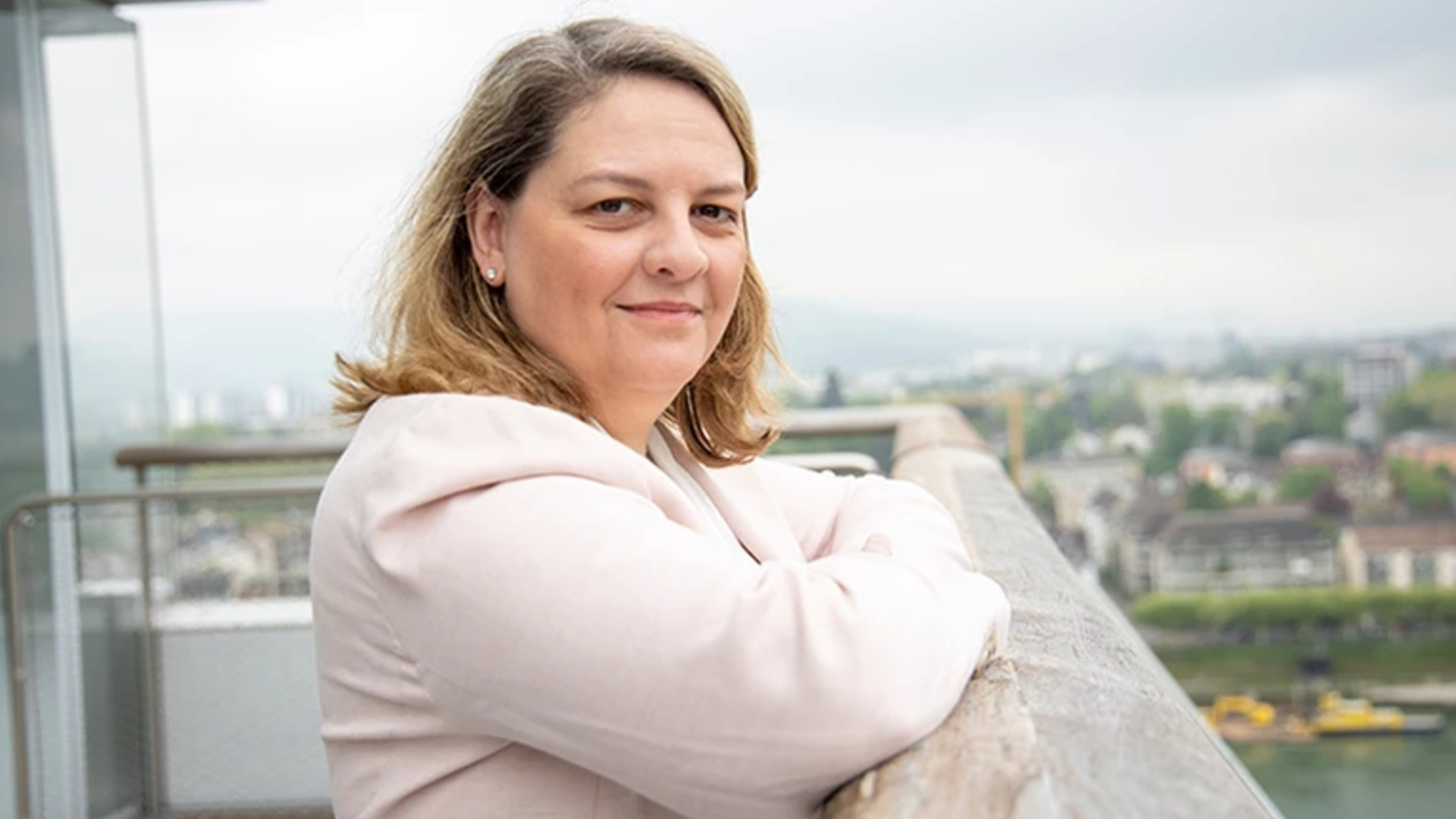 Teresa Graham, incoming Roche Pharmaceuticals CEO
In­com­ing Roche CEO builds out his top team, tap­ping Genen­tech vet to lead phar­ma di­vi­sion
Roche an­nounced an­oth­er lead­er­ship shuf­fle Thurs­day morn­ing – the head of glob­al prod­uct strat­e­gy, Tere­sa Gra­ham, will take over as CEO of Roche Phar­ma­ceu­ti­cals in March while the com­pa­ny's cor­po­rate ex­ec­u­tive com­mit­tee will make a spot for Levi Gar­raway, CMO and ex­ec­u­tive VP of glob­al prod­uct de­vel­op­ment.
Thomas Schi­neck­er will take over the top spot as Roche group CEO in March, leav­ing his spot as head of di­ag­nos­tics.
Gar­raway is a rel­a­tive­ly new 2019 ad­di­tion to Roche. He was pre­vi­ous­ly named se­nior vice pres­i­dent of glob­al de­vel­op­ment and med­ical af­fairs for Eli Lil­ly's on­col­o­gy busi­ness in 2017.
Ac­cord­ing to the com­pa­ny's an­nounce­ment, Gra­ham start­ed out at Genen­tech, a sub­sidiary of Roche, in 2005 in prod­uct man­age­ment and worked her way up through mar­ket­ing, field re­im­burse­ment man­age­ment and man­ag­ing "ma­jor as­pects" of Genen­tech's port­fo­lio un­til she moved in­to her cur­rent po­si­tion.
She's tak­ing over for Bill An­der­son, who stepped down at the end of 2022 to "pur­sue op­por­tu­ni­ties out­side of Roche."
Roche's newest top lead­ers have a lot on their plate this spring, with the be­gin­ning of a Phase II study for the Hunt­ing­ton's dis­ease drug tomin­ersen to see whether the drug can slow pro­gres­sion in adults with ear­ly-stage symp­toms.
The Phase II tri­al is com­ing off of the back of a flunked Phase III test of the drug af­ter lat­er-stage pa­tients with the dis­ease seemed to be worse off than those who were on the place­bo. The new tri­al will have low­er dos­es for a short­er pe­ri­od of time.
Gra­ham and Schi­neck­er are al­so tak­ing over a com­pa­ny with a more con­sol­i­dat­ed pipeline: the com­pa­ny dumped its com­bi­na­tion of ipatasert­ib and abi­raterone af­ter fail­ures in tri­als for breast and prostate can­cer, ac­cord­ing to a Q4 up­date.
Oth­er pro­grams are in the bin as well, in­clud­ing sev­er­al com­bi­na­tions of its block­buster can­cer drug Tecen­triq and the Alzheimer's can­di­date gan­tenerum­ab, which has re­peat­ed­ly failed to hit pri­ma­ry end­points in tri­als.