#AS­CO17: In­cyte gets a boost from a se­ries of pos­i­tive da­ta snap­shots for its epaca­do­stat/Keytru­da com­bo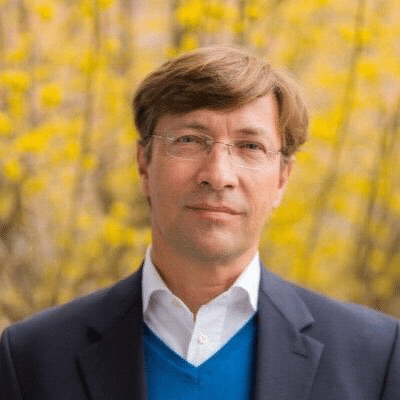 Hervé Hop­penot, In­cyte CEO
Wednes­day evening brought with it the da­ta dump on ab­stracts for the up­com­ing an­nu­al AS­CO con­fab in Chica­go in ear­ly June, and the big pre­lim­i­nary win­ner — not a big sur­prise — was In­cyte, with a slate of new da­ta points un­der­scor­ing the po­ten­tial of its lead­ing, late-stage IDO1 drug epaca­do­stat in com­bi­na­tion with Mer­ck's Keytru­da.
In­cyte shares $IN­CY swelled 9.5% in af­ter-mar­ket trad­ing as in­vestors got a glimpse of things to come, with a 30%-plus re­sponse rate for a full slate of com­bi­na­tion stud­ies that are now push­ing in­to Phase III de­vel­op­ment.
Boiled down to the es­sen­tials:
The rea­son why these da­ta points are im­por­tant is that they re­flect a dis­tinct in­crease in the per­cent of pa­tients who re­spond­ed, com­pared to Keytru­da alone, point­ing to its po­si­tion­ing as a next wave leader for com­bo ther­a­pies. There are hun­dreds of tri­als un­der­way now test­ing a slew of these com­bi­na­tions and this is one of the most promi­nent in the bunch.
In­cyte and Mer­ck $MRK re­cent­ly signed off on an in­de­pen­dent deal to com­bine their ther­a­pies in Phase III. But In­cyte, which is de­vel­op­ing its own check­point in­hibitor, is ag­nos­tic about who it part­ners with right now in Phase III. It's al­so signed up for a late-stage se­ries with Bris­tol-My­ers Squib $BMY, which is strug­gling to catch back up to Mer­ck as the phar­ma ri­val surges ahead in lung can­cer.
Mer­ck, mean­while, has more than just In­cyte to thanks for an­oth­er good day on the im­muno-on­col­o­gy front. Leerink's Sea­mus Fer­nan­dez not­ed:
For MRK, the most mean­ing­ful da­ta com­ing out of the AS­CO ab­stracts are 1) the sol­id over­all sur­vival trend emerg­ing from the Ph2 Keynote-021G co­hort of Keytru­da (pem­brolizum­ab; an­ti-PD-1) + chemother­a­py in non-squa­mous non-small cell lung can­cer (NSCLC) and 2) the strong re­sponse rates seen in the ECHO-202 tri­al of Keytru­da + IN­CY's (OP) epaca­do­stat (IDO in­hibitor) in sev­er­al tu­mor types (LINK). We ex­pect MRK shares to be high­er on the sur­vival trend in KN-021G.