In­cyte's IDO1 up­date on its Keytru­da com­bo scores some pos­i­tive re­views
In­cyte's lat­est cut on the da­ta from a Phase I/II study of its com­bi­na­tion ther­a­py adding Mer­ck's check­point star Keytru­da to its close­ly watched IDO1 en­zyme in­hibitor epaca­do­stat for melanoma is con­tin­u­ing to im­press ob­servers. And that is all bod­ing well for a new­ly launched Phase III study.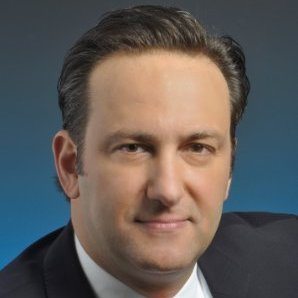 Simos Sime­oni­dis, RBC Cap­i­tal
By all means, it's still ear­ly days on out­comes, but in this new pack­age re­leased ahead of ES­MO there was an im­prove­ment in the ob­jec­tive re­sponse da­ta, which hit an ORR of 55% (or 12 out of 22 pa­tients) among all pa­tients, in­clud­ing 5 com­plete re­spons­es (23%) and 7 par­tial re­spons­es (32%). Among treat­ment-naive pa­tients the ORR was 58% and oth­er tu­mor types be­ing stud­ied demon­strat­ed ORRs rang­ing from 27% to 60%, notes RBC.
PFS was not yet hit, though an­a­lysts are won­der­ing if that may be re­vealed with more in­fo at the up­com­ing con­fer­ence. In­cyte's shares $IN­CY surged about 4% on the up­date.
RBC's Simos Sime­oni­dis likes what he sees. "(T)he fact that PFS wasn't reached as of this ab­stract re­lease, with a me­di­an fol­low-up of 42 weeks (10.5 months), sug­gests epaca­do­stat+pem­bro is like­ly to com­pare fa­vor­ably to the cur­rent SOC."
It's par­tic­u­lar­ly en­cour­ag­ing, he adds, that the safe­ty pro­file looks bet­ter than what's now avail­able, though it cer­tain­ly isn't free of SAEs.
"Though more ma­ture da­ta bro­ken out by spe­cif­ic in­di­ca­tion will be nec­es­sary to bet­ter con­tex­tu­al­ize po­ten­tial treat­ment ben­e­fits, this hints that the PFS may be ex­tend­ing be­yond 10 months, which would be su­pe­ri­or than the low-end 6-month clin­i­cal ef­fi­ca­cy bar for sin­gle-agent pem­bro and ap­proach­ing the 11.5-month high-end bar for com­bo ni­vo+ipi in melanoma," writes Jef­feries' Bri­an Abra­hams.