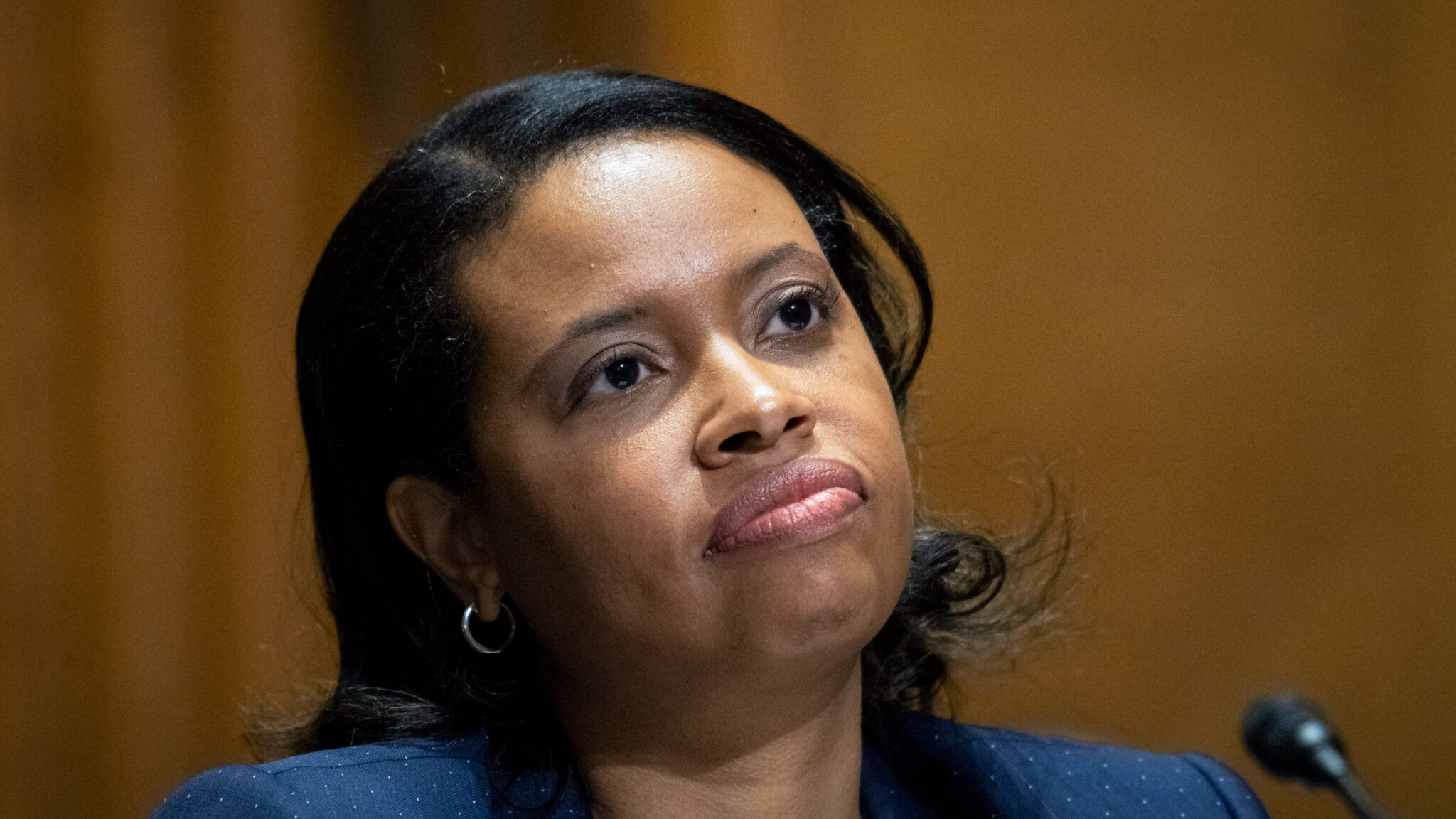 Chiquita Brooks-LaSure, CMS director (Photo by Caroline Brehman/CQ Roll Call via AP Images)
In­fla­tion re­bates: CMS lays the ground rules for phar­ma com­pli­ance
The Cen­ters for Medicare and Med­ic­aid Ser­vices this af­ter­noon un­veiled its first tranche of guid­ance on how drug com­pa­nies will com­ply with new manda­to­ry re­bates — if they raise the prices for cer­tain drugs faster than the rate of in­fla­tion.
While in­dus­try has set the vast ma­jor­i­ty of its price in­creas­es be­low 10% in re­cent years, this new pro­vi­sion will like­ly lead to even small­er in­creas­es to avoid the re­bates.
Meena Se­shamani, CMS deputy ad­min­is­tra­tor, said on a press call Thurs­day that re­quir­ing re­bates for price in­creas­es for drugs al­ready on the mar­ket will dis­cour­age run­away price in­creas­es and tem­per fu­ture growth of the mar­ket.
HHS re­cent­ly re­leased a re­port out­lin­ing what the re­bates could do as more than 1,200 drug price in­creas­es from Ju­ly 2021 to Ju­ly 2022 ex­ceed­ed the in­fla­tion rate of 8.5% for that time pe­ri­od.
The re­bates them­selves will go to re­duc­ing out-of-pock­et drug costs for peo­ple with Medicare, CMS said, and the cen­ters are seek­ing com­ment on the Part D and Part B guid­ance doc­u­ments.
The guid­ance dis­cuss­es every­thing from the process CMS will use to de­ter­mine the num­ber of drug units for cal­cu­lat­ing re­bates, to the process for im­pos­ing mon­e­tary penal­ties (at least 125% of the re­bate amount) on man­u­fac­tur­ers that fail to pay re­bates.
As far as a time­line for what phar­ma com­pa­nies should ex­pect to see, CMS points to:
March 11 – The end of the 30-day com­ment pe­ri­od on the guid­ance re­leased to­day.
April 1 – Those in Medicare may be­gin pay­ing a low­er coin­sur­ance be­cause of the re­bates.
Q4 2023 – CMS ex­pects to con­sid­er the com­ments and is­sue re­vised guid­ance on the in­fla­tion re­bates.
Sep­tem­ber 30, 2025 – When CMS must in­voice drug com­pa­nies for the Part B in­fla­tion re­bates they owe Medicare for cal­en­dar quar­ters in 2023 and 2024.
De­cem­ber 31, 2025 – When CMS must in­voice drug com­pa­nies for the Part D in­fla­tion re­bates for the pe­ri­ods be­gin­ning Oc­to­ber 1, 2022 and Oc­to­ber 1, 2023.