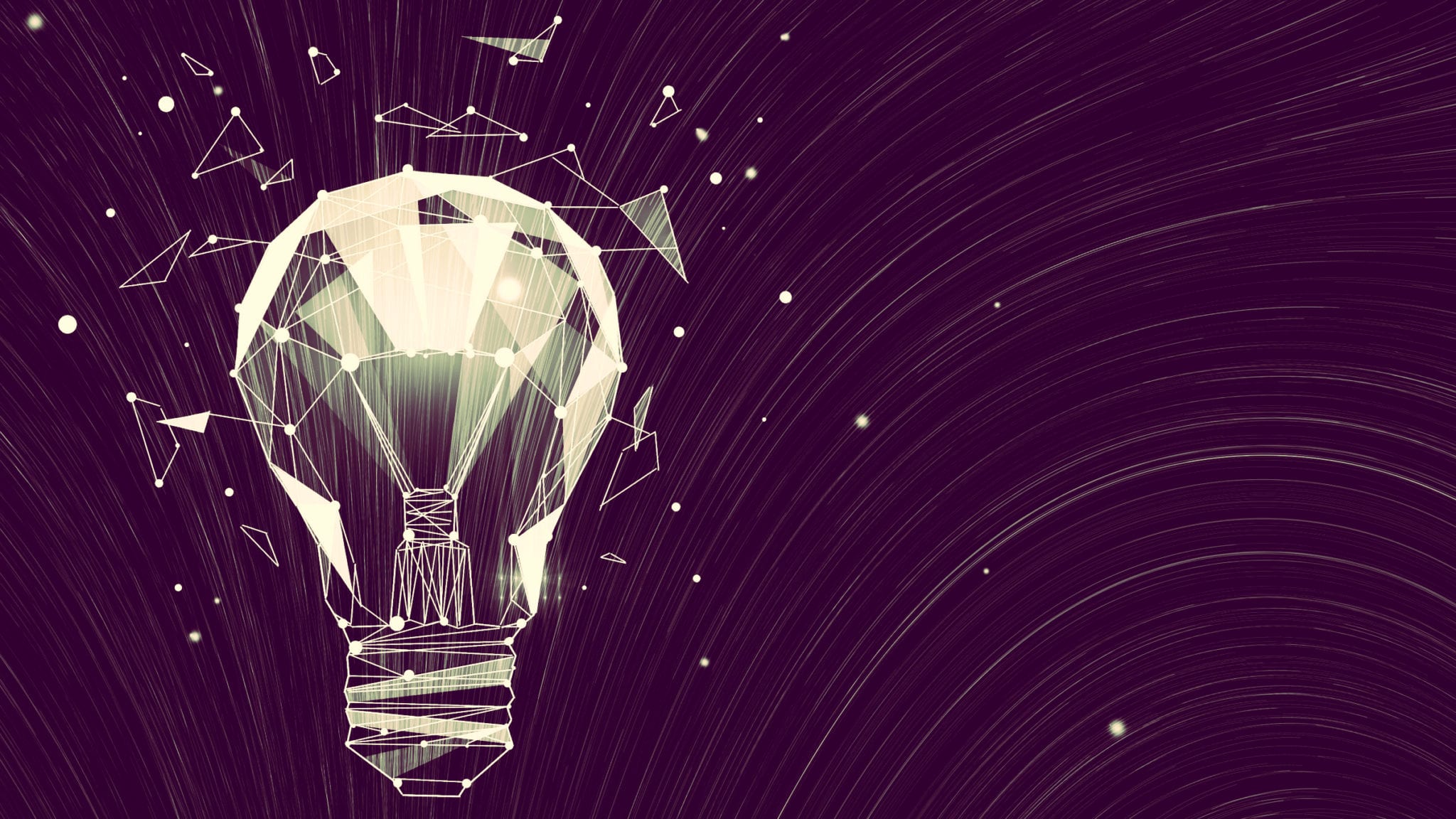 In­no­va­tion in the clin­ic is pick­ing up steam. How adap­tive de­signs could pave the road to per­son­al­ized med­i­cine
Biotech Voices is a collection of exclusive opinion editorials from some of the leading voices in biopharma on the biggest industry questions today. Think you have a voice that should be heard? Reach out to Amber Tong.
Nor­mal­ly, when you hear about in­no­va­tion in R&D, the fo­cus is on the "R" and not the "D." There's a ten­den­cy to as­sume that lab-based sci­en­tists do the re­al­ly cre­ative re­search, where­as clin­i­cal de­vel­op­ment is a fair­ly straight­for­ward, check-the-box­es ac­tiv­i­ty.
There's a ker­nel of truth in this oth­er­wise un­fair as­sump­tion. Just as the ba­sic de­sign of a car hasn't changed much from the cars our grand­par­ents drove — gas and brake ped­als, four tires, and a steer­ing wheel — clin­i­cal tri­als still have time-hon­ored fea­tures like ran­dom­iza­tion, con­trol arms and blind­ing. What is chang­ing, though, is that we've be­gun to aug­ment well-es­tab­lished meth­ods with in­no­va­tions that promise to make drug de­vel­op­ment faster, less ex­pen­sive and more suc­cess­ful.
One big el­e­ment in this trans­for­ma­tion is broad­er use of adap­tive study de­signs. In con­ven­tion­al clin­i­cal tri­als, the study pro­to­col is carved in stone at the out­set, and you ex­e­cute that de­sign with no de­vi­a­tions from start to fin­ish. In adap­tive tri­als, you can build flex­i­bil­i­ty in­to the pro­to­col, which al­lows you to change key pa­ra­me­ters of the study in re­sponse to in­com­ing da­ta.
Adap­tive de­signs are typ­i­cal­ly em­ployed in Phase II tri­als, where re­sults from a small group of pa­tients are used to de­cide if a much larg­er Phase III study is war­rant­ed. "Adap­tive" doesn't mean you can make any change that seems ad­van­ta­geous—the op­tions need to be spec­i­fied in ad­vance. But if the ear­ly da­ta con­form to pre-es­tab­lished cri­te­ria, you can al­ter the size or du­ra­tion of the study, drop or add dos­es to en­sure more pa­tients re­ceive the op­ti­mal dose, or bring in more of the types of pa­tients who seem to be re­spond­ing well to the test drug.
Adap­tive mod­i­fi­ca­tions don't change the prop­er­ties of the drug mol­e­cule be­ing test­ed, but they im­prove the odds of test­ing it in the right pa­tients, at the right dose, for the right du­ra­tion to show its risks and ben­e­fits. Greater clar­i­ty can re­duce the risk of false-pos­i­tive or false-neg­a­tive re­sults. A false pos­i­tive — think­ing a drug works when it doesn't — can lead a com­pa­ny to in­vest heav­i­ly in a large study that will ul­ti­mate­ly fail to de­liv­er what pa­tients need. A false neg­a­tive can cast doubt on the val­ue of a ther­a­py and ter­mi­nate de­vel­op­ment of an in­ves­ti­ga­tion­al drug with re­al ben­e­fits for pa­tients Ul­ti­mate­ly, adap­tive de­signs can al­low us to more read­i­ly achieve a per­son­al­ized med­i­cine, in which pa­tients most like­ly to ben­e­fit from a drug are the ones to re­ceive it.
The ba­sic idea of adap­tive clin­i­cal tri­al de­signs isn't new — clin­i­cal sci­en­tists from acad­e­mia and in­dus­try have been study­ing this con­cept for two decades. But for much of that time, these meth­ods were seen as too un­proven and risky. Sev­er­al years ago, Am­gen de­cid­ed there was more risk in not adopt­ing these new ap­proach­es, which have the po­ten­tial to de­liv­er more suc­cess­ful stud­ies more quick­ly and with low­er de­vel­op­ment costs.
In con­ven­tion­al tri­als, this trio of pri­or­i­ties — cost, speed, and like­li­hood of suc­cess — in­volve trade-offs that make it hard to pur­sue all three goals si­mul­ta­ne­ous­ly. For ex­am­ple, to boost the like­li­hood of suc­cess, you nor­mal­ly need to col­lect more da­ta from more pa­tients, which trans­lates in­to added time and ex­pense. But im­ple­ment­ed cor­rect­ly, adap­tive de­signs can po­ten­tial­ly avoid these trade­offs and fa­cil­i­tate small­er and faster tri­als that re­veal a drug's true po­ten­tial with more pre­ci­sion.
Two de­vel­op­ments are ac­cel­er­at­ing the trend to­ward adap­tive de­signs. First, the FDA is en­cour­ag­ing clin­i­cal in­no­va­tion and part­ner­ing with com­pa­nies that are will­ing to try new ap­proach­es. For ex­am­ple, Am­gen has an in­ves­ti­ga­tion­al ther­a­py for lu­pus, efavaleukin al­fa (for­mer­ly AMG 592), which is par­tic­i­pat­ing in the FDA's Com­plex In­no­v­a­tive Tri­al De­sign (CID) Pi­lot Pro­gram. We plan to use an adap­tive de­sign to work to ze­ro in on the op­ti­mal dose and to en­sure more pa­tients re­ceive this op­ti­mal dose to in­crease the like­li­hood that the right dose is se­lect­ed for fu­ture stud­ies.
A re­lat­ed de­vel­op­ment has been greater ac­cess to re­al-world da­ta and ad­vances in com­pu­ta­tion­al meth­ods that use these da­ta to sim­u­late clin­i­cal tri­als. Sim­u­la­tions can't pre­dict how a drug will per­form in an ac­tu­al clin­i­cal study, but they can show how dif­fer­ent study de­signs are ex­pect­ed to per­form un­der dif­fer­ent sce­nar­ios.
In de­sign­ing any tri­al, you need to make as­sump­tions about a whole range of vari­ables — the ef­fect size of the drug you are test­ing; how long it takes for this ef­fect to emerge; the re­sponse rate to the place­bo or com­para­tor drugs, etc. For our study in lu­pus pa­tients, we ran mil­lions of sim­u­la­tions, plug­ging in dif­fer­ent val­ues for these vari­ables and oth­ers, with the goal of find­ing the de­sign op­tions most like­ly to yield re­li­able re­sults.
In­no­v­a­tive de­signs ex­tend to tri­als where the drug it­self is the el­e­ment that is open to mod­i­fi­ca­tion. The COVID-19 pan­dem­ic has un­der­scored the im­por­tance of speed in drug de­vel­op­ment, and adap­tive plat­form tri­als pro­vide a way to rapid­ly test mul­ti­ple po­ten­tial ther­a­pies us­ing a sin­gle pro­to­col.
As part of the COVID R&D Al­liance, Am­gen is part­ner­ing with Take­da and UCB in the COM­MU­NI­TY study, which will ini­tial­ly test three po­ten­tial treat­ments for pa­tients hos­pi­tal­ized with COVID-19. The de­sign is ef­fi­cient be­cause it us­es same en­try cri­te­ria for all agents be­ing eval­u­at­ed, and it em­ploys a com­mon con­trol arm and a com­mon fu­til­i­ty bar to eval­u­ate for ef­fi­ca­cy. Test drugs can be dropped from the tri­al if they show lack of ef­fi­ca­cy, and new agents can be in­tro­duced quick­ly to take ad­van­tage of the es­tab­lished pro­to­col.
Am­gen is us­ing a sim­i­lar con­cept to in­ves­ti­gate so­tora­sib, a po­ten­tial new tar­get­ed ther­a­py for pa­tients with non-small cell lung can­cer who car­ry a mu­tat­ed gene known as KRAS G12C. Many of these pa­tients have failed to re­spond to stan­dard ther­a­pies, so there is an ur­gent need to eval­u­ate oth­er po­ten­tial treat­ment op­tions rapid­ly. To ac­cel­er­ate test­ing of so­tora­sib in com­bi­na­tion with oth­er can­cer ther­a­pies, we es­tab­lished a 10-arm mas­ter pro­to­col with a high­ly flex­i­ble de­sign. The goal is to de­tect any pos­i­tive ef­fi­ca­cy sig­nals as ear­ly as pos­si­ble, so that the most promis­ing com­bi­na­tions can be quick­ly iden­ti­fied and ex­pand­ed in­to larg­er stud­ies.
Clin­i­cal in­no­va­tion isn't on­ly a smarter way to do drug de­vel­op­ment, it is bet­ter for pa­tients as well. The soon­er we can de­ter­mine whether an in­ves­ti­ga­tion­al ther­a­py or spe­cif­ic dose works or not, the soon­er we can ei­ther ad­vance that ther­a­py or stop test­ing it in pa­tients. Speed and clar­i­ty are im­por­tant in re­search, but even more im­por­tant to pa­tients search­ing for the right treat­ment for their dis­ease.