In­novent Bi­o­log­ics sets a biotech record in Chi­na with $260M raise for PhI­II work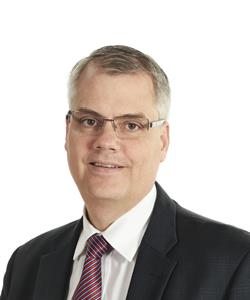 Blake Sal­is­bury, In­novent
With the sub­stan­tial help of the Chi­nese gov­ern­ment, Shang­hai-based In­novent Bi­o­log­ics has lined up a record $260 mil­lion D round de­signed to take its first set of biosim­i­lars through late-stage test­ing as it builds out its man­u­fac­tur­ing op­er­a­tions. And com­pa­ny ex­ecs tell me that it will al­so help con­struct a pipeline of new drugs as In­novent lines up part­ners to mar­ket its ther­a­peu­tics out­side of Chi­na.
A sub­sidiary of Chi­na's State De­vel­op­ment & In­vest­ment Cor­po­ra­tion (SDIC) led the fi­nanc­ing, along with Chi­na Life Pri­vate Eq­ui­ty Lim­it­ed, Mile­stone, Ping An, and Taikang In­sur­ance Group. Its ini­tial back­ers, in­clud­ing Leg­end Cap­i­tal, Temasek, and Hill­house Cap­i­tal, al­so par­tic­i­pat­ed in the bumper round.
Their mon­ey — which In­novent says ranks as the biggest round record­ed for a Chi­nese biotech — will be put to use demon­strat­ing the ef­fec­tive­ness of a string of knock­offs for Rit­ux­an, Hu­mi­ra and Avastin, three of the top 10 sell­ing phar­ma­ceu­ti­cals in the world.
"We're think­ing that this raise is go­ing to get us to where we can get these prod­ucts up to com­mer­cial launch, but not enough to take us in­to launch," says Blake Sal­is­bury, an Eli Lil­ly vet­er­an who jumped to In­novent last spring as head of busi­ness de­vel­op­ment. "Through 2018 is the goal."
"We're square­ly fo­cused on bring­ing these prod­ucts to the Chi­nese mar­ket," he adds, while look­ing for part­ners to take the biosim­i­lars for­ward out­side of the Asian coun­try, where In­novent will pro­duce the ther­a­pies.
In ad­di­tion to the biosim­i­lars in the late-stage pipeline, Sal­is­bury says the biotech is work­ing on on­col­o­gy, au­toim­mune dis­eases and car­dio, with a PD-1 check­point prod­uct in the lead.
That gives the com­pa­ny po­ten­tial­ly a big role in Chi­na's nascent biotech in­dus­try, where copy­cats — match­ing drugs that are in­de­pen­dent­ly de­vel­oped rather than ad­vanced along a biosim­i­lar path­way — have played a big role so far. In­novent wants to be in the lead of the first biosim­i­lar wave in Chi­na, says the BD ex­ec.
The com­pa­ny has al­ready ex­pe­ri­enced ex­plo­sive growth, with 380 staffers and grow­ing. And Sal­is­bury adds that an IPO would be a log­i­cal next step in its fu­ture, as it looks to be­gin com­mer­cial­iza­tion work. But time will tell.
Chi­na will like­ly play a large role in the biotech in­dus­try, as new com­pa­nies tap in­to big rounds like this. And Chi­nese in­vestors have been play­ing a grow­ing role around the world, join­ing syn­di­cates like the ven­ture net­work that sup­port­ed Kymab's $100 mil­lion mega-round late last week.