In­novent to seek $400M-plus on Hong Kong IPO, re­ports say; will it re­vive biotech's for­tunes on HKEX?
With a clear goal to lead the first biosim­i­lar wave in Chi­na while giv­ing a go at new drug in­no­va­tion, In­novent Bi­o­log­ics has been rais­ing im­pres­sive sums of cash in the past cou­ple of years, set­ting some do­mes­tic records along the way. And now, it's look­ing poised to ride that mo­men­tum all the way to the top of Hong Kong's stock ex­change.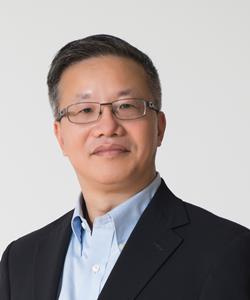 Michael Yu
Re­ports are emerg­ing that the Shang­hai-based drug­mak­er, which is sched­uled to price its IPO on Oc­to­ber 23, aims to raise be­tween $400 mil­lion to $500 mil­lion. Reuters' sources put the fig­ure at $422 mil­lion — pos­si­bly mak­ing it the biggest pub­lic de­but of any biotech since they have been al­lowed on­to Hong Kong's mar­ket this April.
As­cle­tis pre­vi­ous­ly stood on top of that list — al­beit still a short one — at $400 mil­lion, and Hua Med­i­cine fol­lowed up with a $110.5 mil­lion raise. No­tably, Nas­daq-list­ed BeiGene bagged $903 mil­lion but it was through a sec­ondary list­ing.
Strong sup­port from cor­ner­stone in­vestors has boost­ed In­novent's val­u­a­tion to around $2 bil­lion.
The group, com­pris­ing Sin­ga­pore sov­er­eign wealth fund Temasek, Se­quoia Cap­i­tal Chi­na, Shang­hai-based Green­woods In­vest­ment, Hong Kong-based as­set man­age­ment com­pa­ny Val­ue Part­ners and Amer­i­can fi­nan­cial ser­vices com­pa­ny Cap­i­tal Group, are ac­count­ing for 50% to 60% of the IPO, ac­cord­ing to Chi­nese source Xue­qiu Fi­nance.
Reuters added that In­novent has set a price range of $1.59 to $1.79 (HK$12.5-HK$14).
In its fil­ings, In­novent high­light­ed sin­til­imab — an Eli-Lil­ly part­nered PD-1 in­hibitor cur­rent­ly un­der pri­or­i­ty re­view in Chi­na — as the star of the pipeline. The new in­fu­sion of cash will con­tin­ue to fund the tri­als, reg­is­tra­tion and com­mer­cial­iza­tion leg­work for that and oth­er as­sets in the pipeline, in­clud­ing three block­buster copy­cats — biosim­i­lars of Avastin, Rit­ux­an and Hu­mi­ra.
As one of the ear­li­er biotech uni­corns in Chi­na, found­ed and helmed by Michael Yu, In­novent and its IPO plans have been fol­lowed close­ly. Giv­en the rocky ter­rain its pre­de­ces­sors have found them­selves in — As­cle­tis is now trad­ing at 43% of its de­but price — In­novent's stock will sure­ly come un­der the spot­light once it goes live at the end of this month.