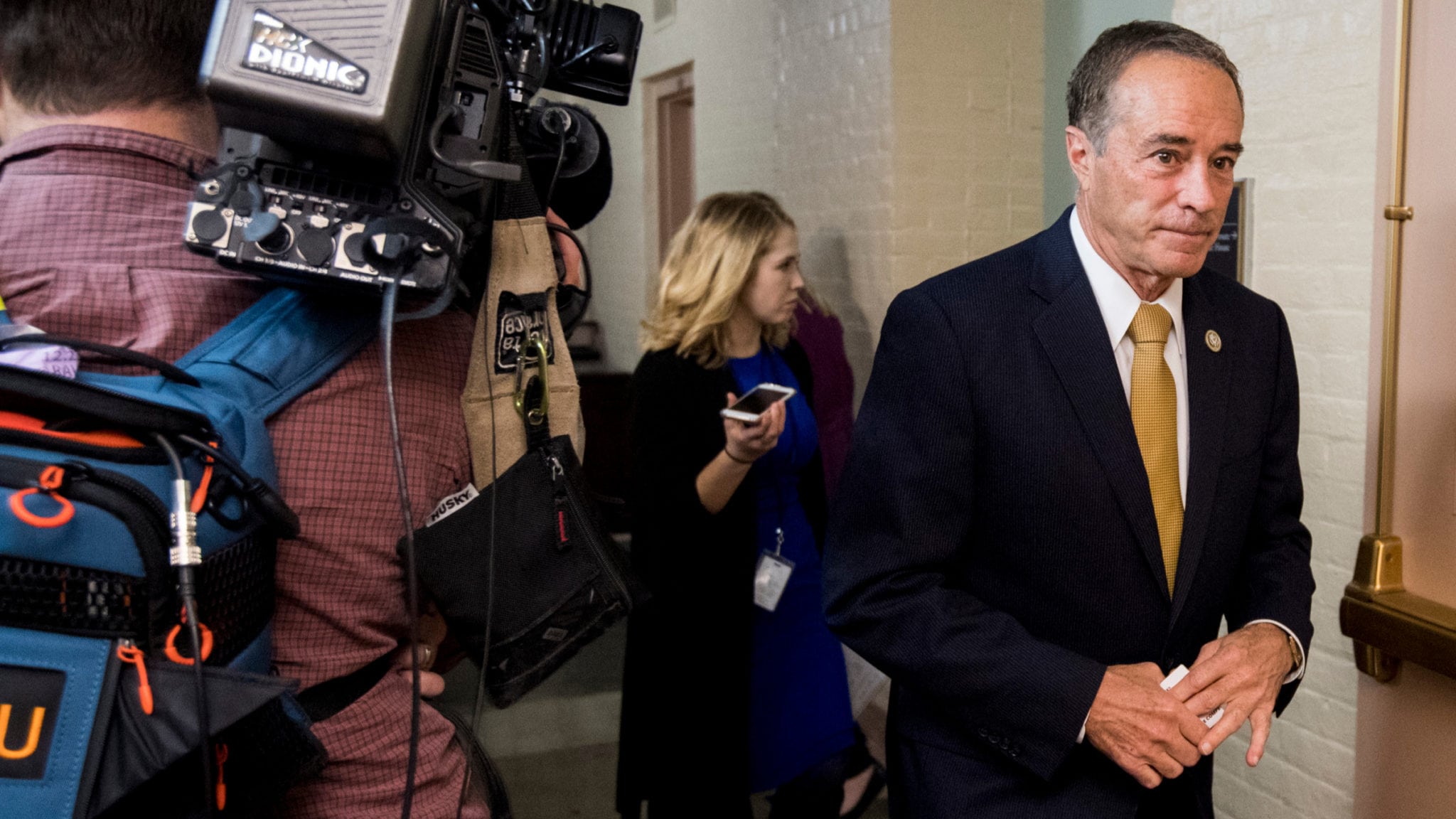 In­sid­er trad­ing in Wash­ing­ton: NY Con­gress­man in­dict­ed for shar­ing in­side biotech tips ahead of mas­sive tri­al fail­ure
A tiny Aus­tralian biotech that ex­pe­ri­enced a very pub­lic and ex­plo­sive clin­i­cal tri­al fail­ure is once again in the spot­light — this time, for its ties to a US Con­gress­man now charged on a high-pro­file in­sid­er trad­ing case.
The com­pa­ny, In­nate Im­munother­a­peu­tics, is prob­a­bly best known for its biggest fan: New York GOP Rep. Chris Collins, who tout­ed the stock among House Re­pub­li­cans for years. Now, Collins, who sat on the board of In­nate, has been in­dict­ed for in­sid­er trad­ing Wednes­day, ac­cused of shar­ing in­for­ma­tion on the tri­al fail­ure be­fore it went pub­lic.
In June 2017, In­nate's CEO sent an email to all board mem­bers that de­tailed "ex­treme­ly bad news" about a clin­i­cal tri­al for their drug MIS416 for mul­ti­ple scle­ro­sis. Just sec­onds af­ter re­ceiv­ing that email, Collins called his son, Cameron Collins, who sold their shares in the com­pa­ny, avoid­ing loss­es of more than $768,000, the in­dict­ment said.
A state­ment from the of­fice of the Man­hat­tan US At­tor­ney Ge­of­frey S. Berman said charges would al­so be filed against Collins' son Cameron, and Stephen Zarsky, the fa­ther of Cameron's fi­ancée.
Collins has been in the news sev­er­al times be­fore now for his ties to In­nate. Back in June of last year, STAT's Dami­an Garde cov­ered the Con­gress­man's evan­ge­lis­tic de­vo­tion to the stock. Ac­cord­ing to Garde, Collins had con­vinced a half dozen House Re­pub­li­cans to buy In­nate stock, in­clud­ing for­mer Health and Hu­man Ser­vices Sec­re­tary Tom Price. And in a three-day span, the fol­low­ing rep­re­sen­ta­tives bought in: Reps. Mark­wayne Mullin, Dou­glas Lam­born, Bil­ly Long, Mike Conaway, and John Cul­ber­son.
Collins, how­ev­er, was the com­pa­ny's biggest share­hold­er with 16.8%. STAT re­port­ed back in 2017 that his In­nate hold­ings were worth $45.5 mil­lion ear­ly in the year. Af­ter the tri­al fail­ure, that fig­ure fell to bare­ly $1.5 mil­lion.
Collins In­dict­ment by cseil­er8597 on Scribd
---
Im­age: Rep. Chris Collins. AP IM­AGES