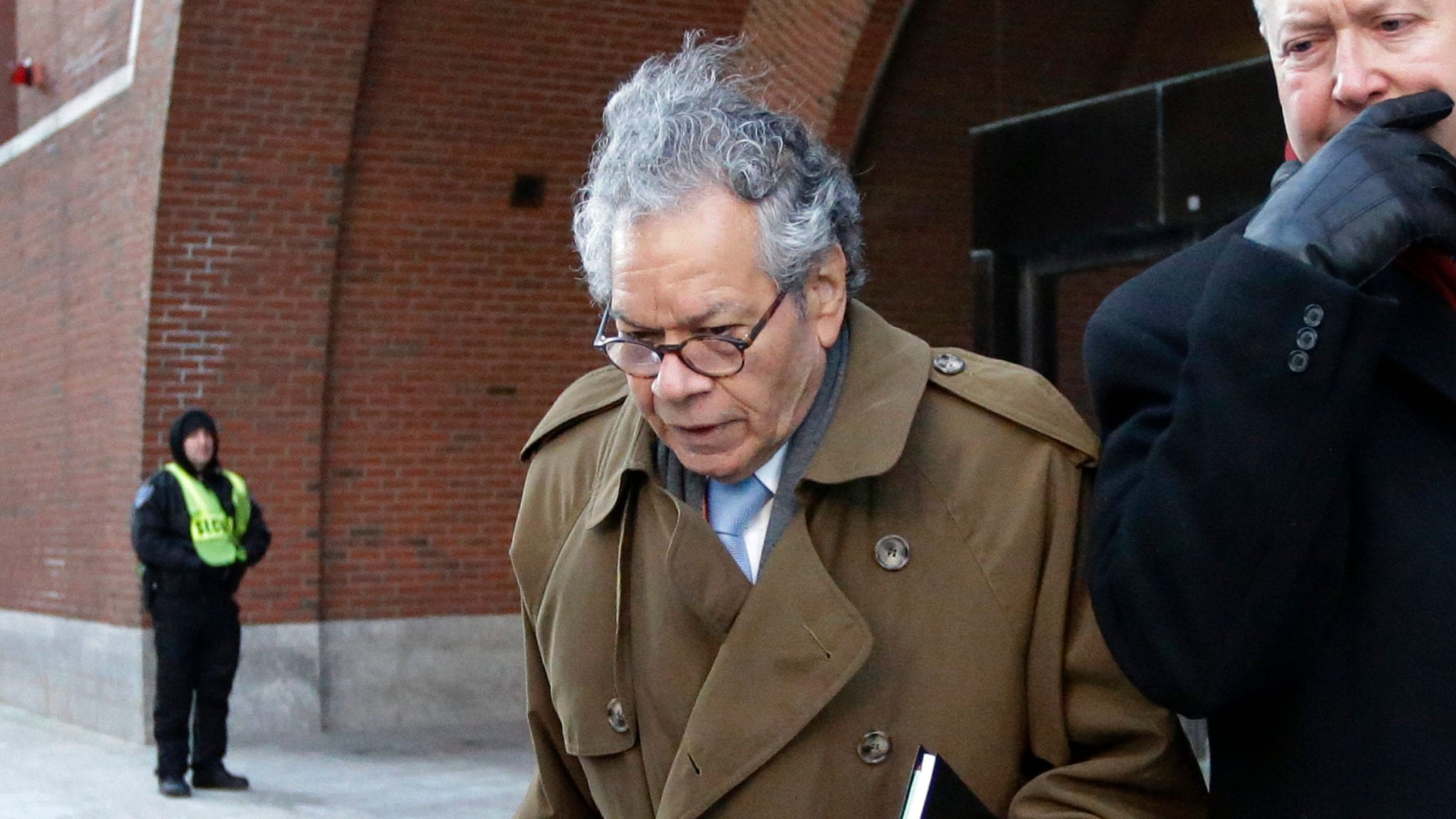 In­sys founder, for­mer ex­ecs face decades in jail af­ter be­ing found guilty in land­mark opi­oid case
In­sys should've paid heed to this ill-fat­ed line from its own sales rap song. "If you want to be great, lis­ten to my voice. You can be great — but its your choice." In­stead, its (for­mer) bil­lion­aire founder John Kapoor and four of his high rank­ing col­leagues were found guilty of en­gag­ing in a bribery scheme to get doc­tors to pre­scribe its po­tent, ad­dic­tive painkiller and dupe in­sur­ers in­to pay­ing for the drug, by a fed­er­al ju­ry on Thurs­day.
Each de­fen­dant — for­mer Chair­man Kapoor; for­mer vice-pres­i­dent of man­aged mar­kets Michael Gur­ry; for­mer na­tion­al di­rec­tor of sales Richard Si­mon; and for­mer re­gion­al sales di­rec­tors Sun­rise Lee and Joseph Rowan — faces up to twen­ty years in jail, al­though they have de­nied any wrong­do­ing and sig­naled plans to ap­peal. The crim­i­nal con­vic­tion is his­toric as it takes aim at the pow­er­ful mas­ter­minds be­hind a mar­ket­ing ploy de­signed to put prof­it ahead of pa­tients — in­stead of mere fines, or let­ting pow­er­ful ex­ec­u­tives make sac­ri­fi­cial lambs of their lieu­tenants.
Kapoor cre­at­ed In­sys $IN­SY in 1990. In 2012, the com­pa­ny's fen­tanyl spray Sub­sys was ap­proved by the FDA for break­through can­cer pain. Fen­tanyl is a man-made opi­oid 50 times more po­tent than hero­in and 100 times more po­tent than mor­phine, ac­cord­ing to the CDC. Three years lat­er, Rod­dy Boyd of the South­ern In­ves­tiga­tive Re­port­ing Foun­da­tion first brought to light the dead­ly im­pact of in­dis­crim­i­nate Sub­sys pre­scrib­ing, trig­gered by In­sys' ques­tion­able mar­ket­ing prac­tices in this damn­ing re­port. In 2017, the In­di­an-born Kapoor was charged with the crim­i­nal con­spir­a­cy — on the very day Pres­i­dent Trump de­clared the US opi­oid cri­sis a pub­lic health emer­gency.
Pros­e­cu­tors charged In­sys with in­flat­ing Sub­sys sales by brib­ing doc­tors to pre­scribe the drug to pa­tients with­out can­cer — in an elab­o­rate scheme that in­clud­ed win­ing and din­ing them, pay­ing them to speak at "ed­u­ca­tion­al events" and in one case even a lap dance — fu­el­ing the rag­ing opi­oid cri­sis that kills 130 Amer­i­cans every day.
Tri­al ju­rors were giv­en a front-row seat to the ob­scene video de­signed to train sales reps, in which two im­pec­ca­bly suit­ed men — os­ten­si­bly In­sys em­ploy­ees — 'rap' the Ari­zona-based drug­mak­er's sin­is­ter strat­e­gy re­plete with rapid hand ges­tures: "I love titra­tions. Yeah, that's not a prob­lem. I got new pa­tients, and I got a lot of 'em…If you want to be great, lis­ten to my voice. You can be great — but it's your choice."
Al­though Kapoor's lawyers as­sert­ed that the 75-year-old was kept in the dark about these ac­tiv­i­ties, the tes­ti­mo­ny of for­mer In­sys sales head Alec Burlakoff — who emerges as the man adorn­ing the Sub­sys cos­tume in the video that lit­er­al­ly blue­prints In­sys' reck­less mar­ket­ing strat­e­gy — sul­lied that ar­gu­ment as the gov­ern­ment's key wit­ness. Burlakoff, along with for­mer chief ex­ec­u­tive Michael Babich, tes­ti­fied against Kapoor af­ter plead­ing guilty to par­tic­i­pat­ing in the scheme.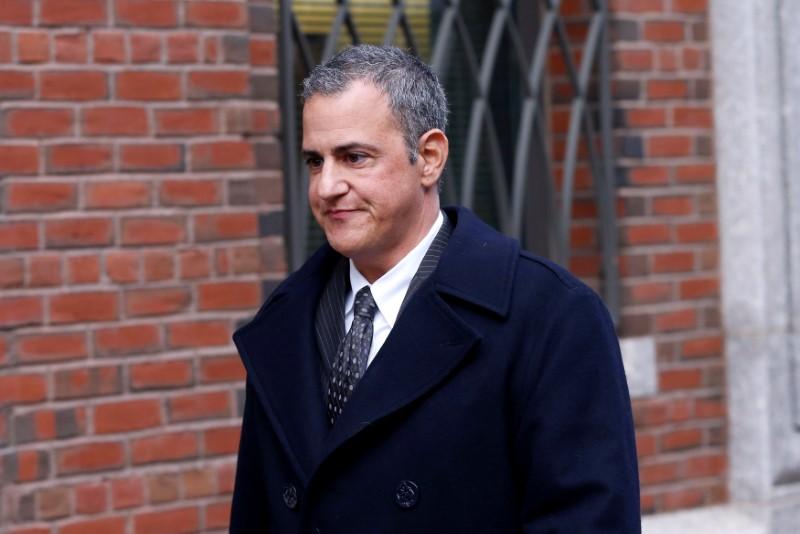 Alec Burlakoff
The tri­al's ver­dict is in­dica­tive of the "ac­tions of a se­lect few for­mer em­ploy­ees of the com­pa­ny," In­sys spokesper­son Jack­ie Mar­cus told End­points News in an emailed state­ment, adding that "Kapoor's (In­sys) shares have been and will re­main man­aged by an in­de­pen­dent trust, with which Kapoor is not in­volved."
Last Au­gust, In­sys had agreed to fork over at least $150 mil­lion in a re­lat­ed set­tle­ment with the U.S. Jus­tice De­part­ment. Un­der fire for the role in played in the cri­sis of opi­oid abuse, mis­use and ad­dic­tion in the Unit­ed States, the com­pa­ny in No­vem­ber said it was look­ing to di­vest its ar­se­nal of opi­oid as­sets — in­clud­ing Sub­sys — to sharp­en its fo­cus on its pipeline of cannabis-de­rived ther­a­peu­tics.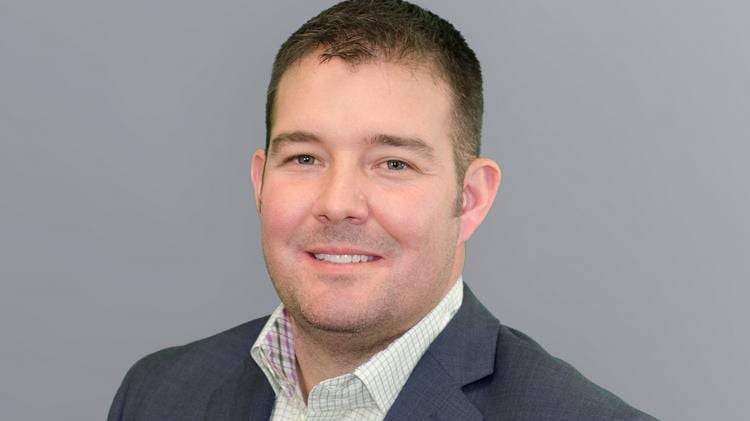 Michael Babich
But as the com­pa­ny's le­gal fees be­gan to add up, In­sys' au­di­tor last month raised doubts on the drug­mak­er's abil­i­ty to con­tin­ue as a go­ing con­cern. In­sys is hard­ly the on­ly opi­oid drug mak­er in fi­nan­cial trou­ble. Pur­due Phar­ma — the mak­er of one of most wide­ly abused pre­scrip­tion opi­oid painkiller Oxy­con­tin — is re­port­ed­ly con­sid­er­ing bank­rupt­cy.
Mean­while, oth­er drug man­u­fac­tur­ers, dis­trib­u­tors and phar­ma­cies are al­so fac­ing hun­dreds of civ­il law­suits for their role in the prop­a­gat­ing opi­oid cri­sis.
---
Im­age Source: John Kapoor. AP