In­tel­lia fine tunes its CRISPR/Cas9 tech ahead of hu­man stud­ies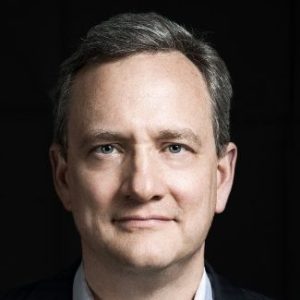 John Leonard, In­tel­lia
One of the hand­ful of gene ther­a­py star­tups has been fine tun­ing its CRISPR/Cas9 tech in the lead up to tak­ing it in­to hu­mans.
Build­ing on pre­clin­i­cal work pub­lished last sum­mer, in­ves­ti­ga­tors at Cam­bridge, MA-based In­tel­lia $NT­LA say they've sub­stan­tial­ly im­proved on the ef­fi­cien­cy of their gene edit­ing work, gain­ing a 97% re­duc­tion in serum transthyretin (TTR) pro­tein dri­ven by 70% gene edit­ing ef­fi­cien­cy work­ing in mouse liv­ers. That was with a sin­gle IV in­fu­sion us­ing its lipid nanopar­ti­cle de­liv­ery tech. And Cas9 mR­NA and guide RNA were un­de­tectable in the liv­er 72 hours af­ter the in­fu­sion.
Last sum­mer, they were work­ing with about an 80% re­duc­tion in serum TTR and a 60% ef­fi­cien­cy in edit­ing rat­ing.
What's the big deal about this pre­clin­i­cal work?
By care­ful­ly hon­ing its ac­cu­ra­cy, In­tel­lia and a group of com­peti­tors that in­cludes Ed­i­tas $ED­IT and CRISPR Ther­a­peu­tics $CR­SP want to go in­to hu­mans look­ing for a one-time cure with an edit­ing ther­a­py that is quick­ly flushed, re­duc­ing anx­i­eties about any off-tar­get ef­fects that might oc­cur when you re­lease CRISPR/Cas9 in the body.
"We know what gene caus­es TTR dis­ease and we know that it is the mu­tant pro­tein made by that de­fec­tive gene that ac­cu­mu­lates in the body and caus­es the mor­bid­i­ty and ul­ti­mate­ly mor­tal­i­ty of the dis­ease," says In­tel­lia R&D chief John Leonard in an emailed re­sponse to a query of mine. "When we can knock out the gene that makes the bad pro­tein in mice, it is a good in­di­ca­tor that we can get a sim­i­lar ef­fect in oth­er an­i­mals and pos­si­bly peo­ple liv­ing with the dis­ease. If we can reg­u­late this gene, it can have pro­found ef­fect on the ter­ri­ble symp­toms as­so­ci­at­ed with TTR. If it turns out that we can do it with a sin­gle dose, that will be very im­por­tant for pa­tients."
The plan at In­tel­lia now is to do IND-en­abling work in TTR in the sec­ond half of 2017 and the first half of 2018.
In­tel­lia's pi­o­neer­ing work helped ex­cite in­vestors last year, help­ing each of these com­pa­nies to raise hun­dreds of mil­lions of dol­lars through their IPOs. But the bloom is off the rose as some in­vestors cal­cu­late the years of R&D work ahead be­fore any new ther­a­pies can hit the mar­ket.
But they are mak­ing progress.
"The fact that we see con­tin­u­ing im­prove­ments af­ter a sin­gle ad­min­is­tra­tion (at least four months) is al­so note­wor­thy as it val­i­dates the con­cept of genome edit­ing (i.e., a sin­gle ed­it can prop­a­gate to yield con­tin­ued im­prove­ment)," not­ed Leerink's Joseph Schwartz.
In­tel­lia's shares surged 7% this morn­ing, but at about $13 a share, the stock is still well off its $18 IPO price.