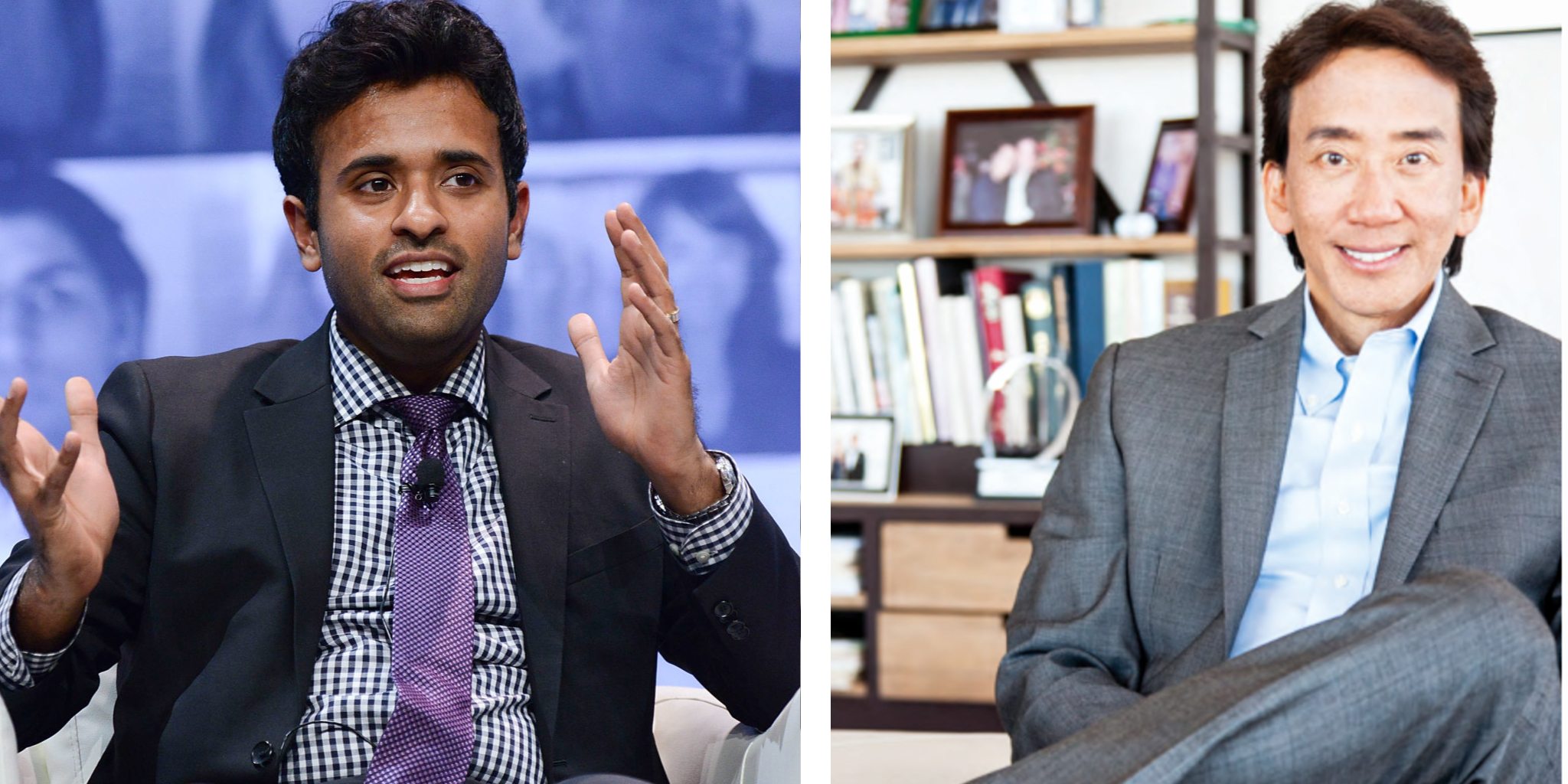 Ax­o­van­t's lead Alzheimer's drug flops in PhI­II, end­ing an un­like­ly quest
Vivek Ra­maswamy burst on­to the biotech scene a few years ago with a brash plan to grab a failed drug from Glax­o­SmithK­line and hus­tle it straight in­to a piv­otal Phase III study for Alzheimer's — a dis­ease that has de­feat­ed every piv­otal shot tak­en at it over the past 15 years.
But in­tepir­dine, like every oth­er Phase III Alzheimer's study, failed. And this fail­ure for Ra­maswamy's Ax­o­vant will like­ly kill 5HT6 as a tar­get in Alzheimer's af­ter sev­er­al oth­er stud­ies with the same tar­get al­so flopped over the past year.
The news quick­ly crushed Ax­o­vant's share price, send­ing it down more than 70% and wip­ing out $1.8 bil­lion in mar­ket cap in sec­onds as in­vestors re­act­ed to one of the biggest cat­a­lysts of the month.
Re­searchers said that the drug failed both co-pri­ma­ry end­points, un­able to sig­nif­i­cant­ly im­prove cog­ni­tion or func­tion for pa­tients rel­a­tive to place­bo. The key num­bers: ADAS-Cog (0.36 points, p=0.22) and AD­CS-ADL (0.09, p=0.83).
The com­pa­ny is stick­ing with top-line da­ta for now, plan­ning to out­line more of the specifics at an up­com­ing con­fer­ence. But in a call with an­a­lysts Tues­day, Ax­o­vant CEO David Hung made it clear that the drug com­bined with donepezil failed bad­ly.
"There was no dif­fer­ence be­tween the in­tepir­dine and the place­bo arms," said Hung, and the Alzheimer's pro­gram is fin­ished — though the com­pa­ny plans to pur­sue its work on de­men­tia with Lewy bod­ies.
The fail­ure here will come as no sur­prise to long­time in­ves­ti­ga­tors in the field. Pfiz­er and Lund­beck had both tried and failed to amp up cog­ni­tion with a 5HT6 pro­gram, de­signed to spur re­lease of a neu­ro­trans­mit­ter, though Ax­o­vant in­sist­ed that it could beat the odds.
If it had, an­a­lysts agreed that a new drug now could be worth bil­lions in an­nu­al rev­enue. In­stead, the drug hasn't proven it's worth the $5 mil­lion Ra­maswamy paid for it.
"While we are deeply dis­ap­point­ed by these tri­al re­sults, we al­so are sad­dened for the mil­lions of pa­tients and fam­i­lies im­pact­ed by Alzheimer's dis­ease. How­ev­er, we be­lieve that the fight against Alzheimer's and oth­er im­por­tant ar­eas of un­met need in neu­rol­o­gy is too im­por­tant to be de­railed by this set­back," said Hung in a state­ment.
While the drug cost on­ly a few mil­lion up front to li­cense, the 32-year-old Ra­maswamy quick­ly steered Ax­o­vant $AX­ON in­to a record-set­ting biotech IPO on this drug, on his way to gath­er­ing close to $2 bil­lion to back a mul­ti-faceted en­ter­prise that has grown rapid­ly. He was able to re­cruit CEO Hung to take the helm not long af­ter Hung com­plet­ed the deal of a life­time in sell­ing Medi­va­tion to Pfiz­er for $14 bil­lion.
For Hung, it was a chance to take an­oth­er shot at Alzheimer's, a dis­ease that had de­feat­ed one of his can­di­dates at Medi­va­tion.
Ra­maswamy had in­sist­ed that this drug would prove dif­fer­ent, point­ing to tri­al da­ta that showed a path for­ward. In­tepir­dine was his first test of a busi­ness mod­el that de­pends on gain­ing ac­cess to drugs on the shelves at the world's biggest phar­ma com­pa­nies. But that mod­el faces fresh ques­tions this morn­ing as Ax­o­vant and the par­ent com­pa­ny — Roivant — deal with a bit­ter set­back.
Roivant put out a state­ment this morn­ing point­ing to all the oth­er drugs now in its mul­ti­ple pipelines. Ax­o­vant, the com­pa­ny not­ed, will con­tin­ue to in­ves­ti­gate new drugs for the mem­o­ry wast­ing ail­ment, just as it will con­tin­ue to go af­ter oth­er drugs. And with­out at­tri­bu­tion, the com­pa­ny says it will per­se­vere.
Some of those ef­forts will suc­ceed. Oth­ers will fail. We owe it to pa­tients to take those risks, and we re­main un­de­terred in pur­su­ing our mis­sion.
---
Im­age: Vivek Ra­maswamy Get­ty, David Hung File Pho­to