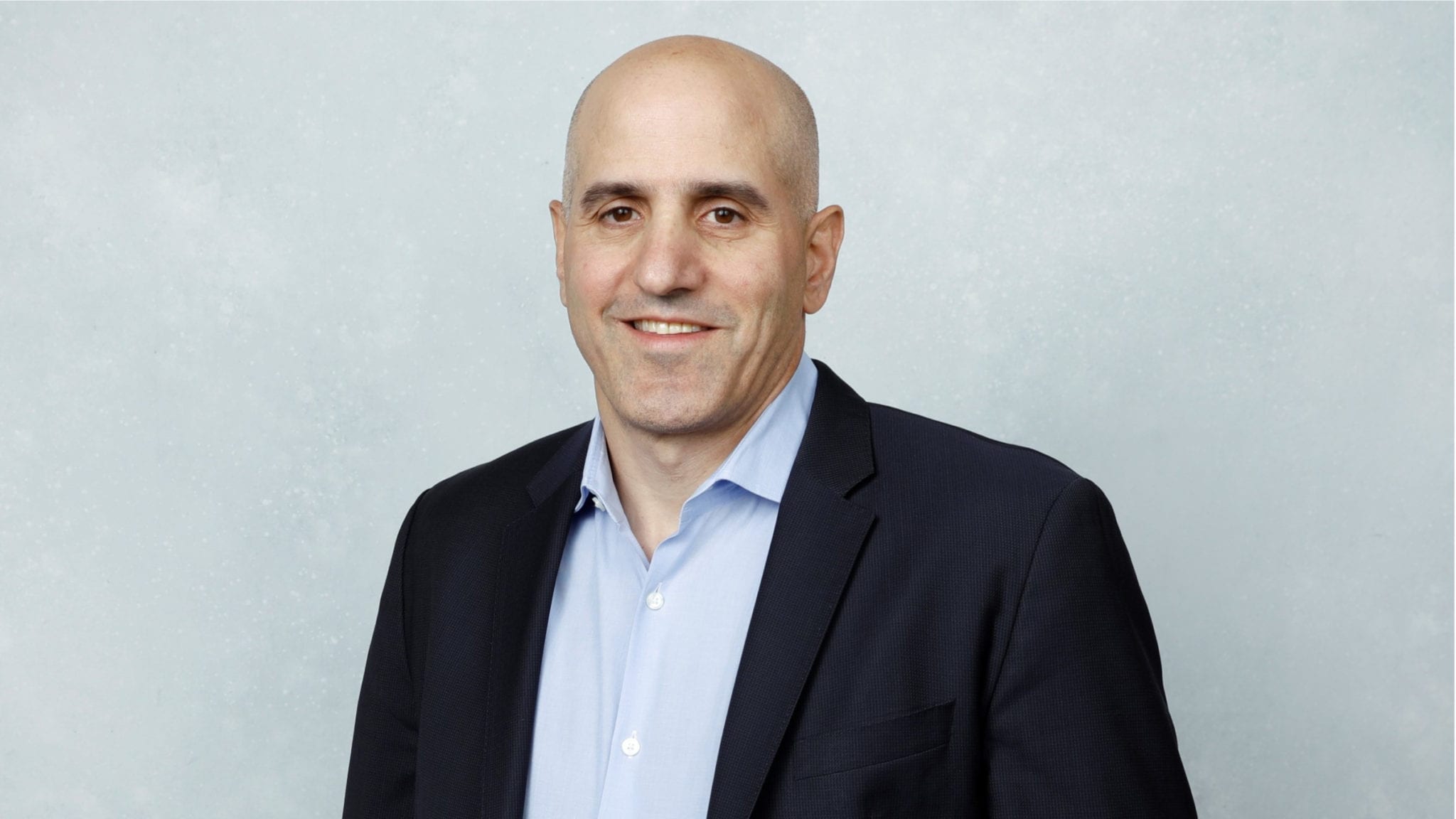 Jerry Durso was promoted to CEO last month, part of a broader shakeup in Intercept's leadership
In­ter­cept shake­up con­tin­ues as CMO, for­mer NASH chief re­signs. Is the NASH biotech aban­don­ing its flag­ship dis­ease?
First, they said good­bye to their found­ing CEO af­ter 18 years. Now, In­ter­cept is los­ing its CMO too, an ex­ec­u­tive who led the com­pa­ny's flag­ship NASH pro­gram for much of its clin­i­cal de­vel­op­ment.
In­ter­cept re­vealed in an SEC fil­ing Mon­day that Ja­son Cam­pagna ten­dered his res­ig­na­tion and will leave the com­pa­ny on March 5. His de­par­ture comes three months af­ter the com­pa­ny abrupt­ly an­nounced they were re­plac­ing long­time CEO Mark Pruzan­s­ki with COO and for­mer Sanofi com­mer­cial chief Jer­ry Dur­so.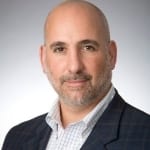 Ja­son Cam­pagna
In­ter­cept said Cam­pagna was leav­ing for oth­er op­por­tu­ni­ties, em­pha­siz­ing there was no "dis­agree­ment re­gard­ing any mat­ter re­lat­ed to the Com­pa­ny's op­er­a­tions, poli­cies, or prac­tices," but an­a­lysts sug­gest­ed his de­par­ture could be part of a broad­er shift as the com­pa­ny con­tin­ues to game out its fu­ture, af­ter the FDA re­ject­ed their long-watched NASH drug last June.
Cam­pagna led the com­pa­ny's NASH pro­gram af­ter he was hired from The Med­i­cines Com­pa­ny in 2016. His de­par­ture, along with the de­ci­sion to re­place Pruzan­s­ki with a CEO whose ex­per­tise is on com­mer­cial­iz­ing, rather than de­vel­op­ing, drugs could sig­nal that In­ter­cept thinks it will be dif­fi­cult to col­lect the NASH da­ta the FDA wants and is in­stead de­cid­ing to fo­cus on its al­ready ap­proved PBC pro­gram.
"We would ex­pect a rea­son­ably smooth tran­si­tion," RBC Cap­i­tal's Bri­an Abra­hams wrote to in­vestors Mon­day, not­ing that act­ing CMO Gail Cawk­wel worked close­ly with Cam­pagna. "That be­ing said… we be­lieve the com­pa­ny may be in­creas­ing­ly rec­og­niz­ing the po­ten­tial NASH reg­u­la­to­ry chal­lenges and is re­in­forc­ing the core PBC fran­chise to op­ti­mize val­ue and sus­tain­abil­i­ty, with the pos­si­bil­i­ty of a pro­longed or more oner­ous NASH path – which may be­come in­creas­ing­ly like­ly as time pro­gress­es."
It's enough volatil­i­ty to con­vince Abra­hams to sit "on the side­lines" un­til they give fur­ther clar­i­ty. In­ter­cept's stock $ICPT was down 6% be­fore the bell from $29.86 to $27.91. The stock was val­ued at just over $90 a year ago.
In an email, an In­ter­cept spokesper­son de­nied that there was any shift, say­ing that they were "laser-fo­cused" on com­ing to an agree­ment with the FDA on how to re­sub­mit their NDA. He added that a read­out from an­oth­er Phase III NASH tri­al is al­so do out be­fore the end of the year.
SVB Leerink's Thomas J. Smith, though, not­ed the com­pa­ny al­so re­cent­ly said good­bye to US com­mer­cial & strate­gic mar­ket­ing vice pres­i­dent Richard Kim and pro­mot­ed to com­mer­cial chief Lin­da Richard­son, who had pre­vi­ous­ly run their cholesta­sis pro­grams, which in­cludes PBC.
"The near and per­haps medi­um-long term fo­cus may be on max­i­miz­ing the val­ue of this rare cholesta­t­ic liv­er dis­ease fran­chise, rather than ex­pand­ing ag­gres­sive­ly in­to the broad­er NASH com­mer­cial are­na," he told in­vestors. "While ICPT man­age­ments' re­cent com­ments have sug­gest­ed a con­tin­ued de­sire to pur­sue NASH ap­proval pend­ing align­ment with the FDA on a path for­ward for obeti­cholic acid (OCA) NDA re­sub­mis­sion, we be­lieve some in­vestors may read these per­son­nel moves as a sig­nal of a larg­er strate­gic shift with­in ICPT away from NASH."
In­ter­cept was one of the first com­pa­nies to bring NASH, a fat­ty liv­er dis­or­der be­lieved to af­flict more than 10 mil­lion Amer­i­cans, on­to the drug de­vel­op­ment scene, pre­sent­ing da­ta at JPM 2014 that sent their stock sky­rock­et­ing. The biotech, though, did not emerge un­scathed from the same clutch of clin­i­cal fail­ures that sub­se­quent­ly plagued a se­ries of small biotechs and larg­er com­pa­nies such as Gilead.
In 2019, their Phase III tri­al pro­duced mixed re­sults, hit­ting on one pri­ma­ry end­point re­lat­ed to fi­bro­sis but miss­ing the pri­ma­ry end­point around NASH it­self. They be­lieved that was enough for ap­proval, and Pruzan­s­ki lashed out at the FDA when their de­ci­sion came over a year lat­er, ac­cus­ing the agency of mov­ing the goal­posts.
In­ter­cept has op­tions out­side of NASH. The same drug they were try­ing to get ap­proved for the block­buster in­di­ca­tion is al­ready ap­proved for PBC, or pri­ma­ry bil­iary cholan­gi­tis, an au­toim­mune dis­ease that af­fects the liv­er. The pipeline be­yond those two in­di­ca­tions, how­ev­er, is most­ly bare.
At their Q3 ear­ings, the com­pa­ny said they were in the midst of down­siz­ing to max­i­mize their PBC busi­ness, which grossed $80 mil­lion that quar­ter, and were still in dis­cus­sions with the FDA over NASH. An­oth­er up­date is ex­pect­ed Thurs­day, when Dur­so de­liv­ers his first an­nu­al re­port.