In­vestors fret as VBI's hep B vac­cine fails key sec­ondary PhI­II study goal
Sobered by mount­ing costs, Dy­navax $DVAX last month made the de­ci­sion to fo­cus all its re­sources on its 2017-ap­proved he­pati­tis B vac­cine Hep­lisav-B, which ri­vals and su­per­sedes the ef­fi­ca­cy and con­ve­nience pro­file of GSK's $GSK es­tab­lished En­ger­ix-B. The Cal­i­for­nia-based com­pa­ny will be on the look­out for an­oth­er com­peti­tor — VBI Vac­cines, which on Mon­day un­veiled late-stage da­ta on its hep B vac­cine: Sci-B-Vac.
Sci-B-Vac, which has al­ready se­cured ap­proval in Is­rael and 10 oth­er coun­tries, is in Phase III de­vel­op­ment in North Amer­i­ca and Eu­rope. It is en­gi­neered to mim­ic all three sur­face anti­gens of the hep B virus to in­duce a po­tent im­mune re­sponse and is be­ing de­vel­oped to work at low­er dos­es than ex­ist­ing hep B vac­cines.
VBI on Mon­day broke out da­ta from the PRO­TECT study, in which 1,607 sub­jects aged 18 years and old­er were ei­ther giv­en a three-dose course of Sci-B-Vac (10 µg) or a three-dose course of En­ger­ix-B (20 µg).
Sci-B-Vac failed to show that two dos­es of the drug were equal­ly ef­fec­tive as three dos­es of En­ger­ix-B in the study — a key sec­ondary end­point. In­vestors were not im­pressed, and the Cam­bridge, Mass­a­chu­setts-based com­pa­ny's shares $VBIV cratered 58% tak­ing VBI in­to pen­ny stock ter­ri­to­ry at 81 cents be­fore the open­ing bell on Mon­day.
Mean­while, the VBI vac­cine was found to be as pro­tec­tive as En­ger­ix-B at the end of the third vac­ci­na­tion — meet­ing the main goal of the study. In fact, da­ta showed that the rate of sero­pro­tec­tion (an an­ti­body re­sponse ca­pa­ble of pre­vent­ing in­fec­tion) — was 91.4% for Sci-B-Vac-treat­ed sub­jects, ver­sus 76.5% for En­ger­ix-B — a sta­tis­ti­cal­ly sig­nif­i­cant dif­fer­ence.
In ad­di­tion, the sero­pro­tec­tion rate (SPR) in sub­jects aged 45 and over was 89.4% for Sci-B-Vac, ver­sus 73.1% for En­ger­ix-B af­ter the third vac­ci­na­tion — meet­ing the co-pri­ma­ry end­point. It al­so cleared oth­er sec­ondary goals in sub-analy­ses strat­i­fied by age, gen­der, body mass in­dex, di­a­bet­ic sta­tus and smok­ing sta­tus.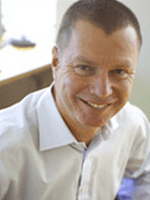 Jeff Bax­ter VBI
Da­ta from an­oth­er late-stage tri­al, CON­STANT, com­par­ing Sci-B-Vac and En­ger­ix-B is ex­pect­ed by the end of 2019. Pend­ing the suc­cess­ful com­ple­tion of CON­STANT, VBI is on to sub­mit mar­ket­ing ap­pli­ca­tions in the U.S., Eu­rope, and Cana­da next year, com­pa­ny chief Jeff Bax­ter said on Mon­day.
Hep B is trans­mit­ted through con­tact with blood and bod­i­ly flu­ids of an in­fect­ed per­son and is a high­ly in­fec­tious virus, 50 to 100 times more in­fec­tious than HIV — even slight laps­es in in­fec­tion con­trol can re­sult in pa­tient-to-pa­tient trans­mis­sion. Since the ear­ly 1990's the Unit­ed States has im­ple­ment­ed vac­ci­na­tion pro­grams in new­born chil­dren, but those born be­fore re­main sus­cep­ti­ble. CDC da­ta now sug­gests 95% per­cent of new hep B in­fec­tions in the Unit­ed States oc­cur in adults, as there is no stan­dard­ized sys­tem for vac­ci­nat­ing peo­ple af­ter school age, and par­tic­u­lar­ly since spikes in in­jec­tion drug use may be lead­ing to acute out­breaks.
Af­ter be­ing linked to a string of in­ex­plic­a­ble safe­ty is­sues, Hep­lisav-B was fi­nal­ly ap­proved in No­vem­ber 2017. De­spite its check­ered path to the fin­ish line, the vac­cine's ef­fi­ca­cy and con­ve­nience pro­file su­per­sedes En­ger­ix-B.
So­cial im­age: Shut­ter­stock