In­Vi­vo Ther­a­peu­tics shares tank af­ter a third pa­tient death in lead study
Shares of In­Vi­vo Ther­a­peu­tics $NVIV tanked this morn­ing af­ter the Cam­bridge, MA-based biotech said it halt­ed en­roll­ment in its lead IN­SPIRE study af­ter the third pa­tient treat­ed with its spinal cord im­plant died.
In­Vi­vo shares plunged more than 30%.
In­ves­ti­ga­tors de­ter­mined that the death was not trig­gered by their tech­nol­o­gy, which was de­vel­oped out of lab work done by MIT's Bob Langer and Joseph Va­can­ti. But af­ter a chat with safe­ty mon­i­tors, the biotech says it needs to hit the brakes "to de­ter­mine whether any changes to pa­tient en­roll­ment cri­te­ria re­lat­ed to pa­tients who may have a high­er mor­tal­i­ty risk or oth­er study mod­i­fi­ca­tions are deemed nec­es­sary."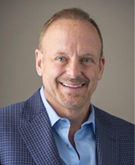 Mark Per­rin
In­Vi­vo's Neur­al-Spinal Scaf­fold is in­sert­ed in­to pa­tients, de­signed to speed heal­ing and avoid some of the last­ing dam­age as­so­ci­at­ed with com­plete tho­racic spinal cord in­jury.
Fac­tor­ing in the halt, In­Vi­vo now says that it ex­pects to com­plete en­roll­ment in the first half of next year and a mar­ket­ing ap­pli­ca­tion in late 2018.
Here is CEO Mark Per­rin:
Our thoughts and con­do­lences are with the pa­tient's loved ones at this dif­fi­cult time. We re­main com­mit­ted to mon­i­tor­ing care­ful­ly all as­pects of the IN­SPIRE study to en­sure the on­go­ing safe­ty of sub­jects. Re­gard­ing the en­roll­ment halt, we are work­ing to­ward an ex­pe­di­tious res­o­lu­tion. Based on the com­pelling clin­i­cal re­sults to date, par­tic­u­lar­ly the two most re­cent AIS con­ver­sions, we hope to re­open en­roll­ment as soon as pos­si­ble.