Io­n­is, Akcea team face some tough ques­tions on safe­ty as FDA in­sid­ers pon­der risks linked to volane­sors­en
Re­searchers for Io­n­is' $IONS ma­jor­i­ty-owned spin­out Akcea will have plen­ty of per­suad­ing to do this week if they ever ex­pect to get their drug volane­sors­en on the mar­ket.
The FDA in­ter­nal re­view came out to­day, re­flect­ing the same deep con­cerns that an­a­lysts have ex­pressed about the safe­ty of a drug that has been linked with re­peat­ed in­stances of sud­den and dan­ger­ous drops in platelet counts. Platelets are need­ed to trig­ger the clot­ting that stops bleed­ing.
Akcea's shares $AK­CA im­me­di­ate­ly tum­bled 15% on the neg­a­tive tone of the in­ter­nal re­view.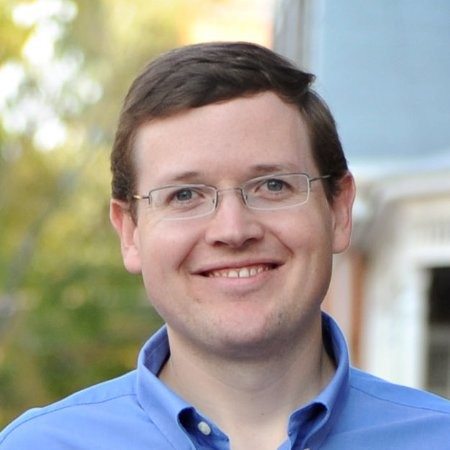 James Smith
In a memo to the ad­vi­so­ry com­mit­tee meet­ing on Thurs­day, James Smith, the deputy di­rec­tor of the Di­vi­sion of Me­tab­o­lism and En­docrinol­o­gy Prod­ucts, spot­light­ed a gen­er­al agree­ment that the drug has a clear­ly pos­i­tive ef­fect on reg­u­lat­ing plas­ma triglyc­eride for pa­tients with rare cas­es of fa­mil­ial chy­lomi­crone­mia syn­drome. That's a sur­ro­gate end­point for the dis­ease.
But is the ben­e­fit re­al­ly worth the risk of bleed­ing? That's the big ques­tion that the de­vel­op­ers face this week. Reg­u­la­tors are al­so some­what per­plexed by Akcea's wish to switch the dos­ing reg­i­men and their platelet mon­i­tor­ing strat­e­gy to some­thing that was nev­er test­ed in the clin­i­cal tri­als.
From Smith's note:
Al­though the re­views high­light sev­er­al safe­ty/tol­er­a­bil­i­ty is­sues, the pri­ma­ry fo­cus for both the ap­pli­cant and the re­view­ers has been the risk of throm­bo­cy­tope­nia (low blood platelet counts) and re­sult­ing po­ten­tial for se­ri­ous bleed­ing….(S)ome pa­tients can ex­hib­it a rapid and un­pre­dictable re­duc­tion in platelets to ex­treme­ly low lev­els. In CS6, no pa­tients as­signed to place­bo had a platelet count fall be­low 100,000/uL com­pared with 18 (55%) of 33 pa­tients as­signed to volane­sors­en…Switch­ing to bi­week­ly dos­ing and/or dose in­ter­rup­tions have not al­ways led to a suf­fi­cient­ly time­ly re­cov­ery of platelet count; some pa­tients have re­quired treat­ment with pred­nisone, hos­pi­tal­iza­tion, and/or ad­min­is­tra­tion of IVIG. To date, se­ri­ous bleed­ing events have not been ob­served in this rel­a­tive­ly lim­it­ed safe­ty data­base, but the re­view­ers high­light a high­er risk of non-se­ri­ous bleed­ing-re­lat­ed ad­verse events with volane­sors­en (e.g., epis­taxis, pe­techi­ae). Some of these events oc­curred at platelet lev­els where spon­ta­neous bleed­ing would be un­ex­pect­ed, sug­gest­ing the pos­si­bil­i­ty of an ab­nor­mal­i­ty of platelet func­tion as well as an ef­fect on platelet count.
Io­n­is re­port­ed a lit­tle more that a year ago that it had achieved its ef­fi­ca­cy end­point in Phase III. But five pa­tients were forced out of the tri­al due to a threat­en­ing de­cline in platelet counts. Grade 4 throm­bo­cy­tope­nia oc­curred in three pa­tients, which end­ed af­ter they stopped dos­ing. There were no with­drawals due to platelet counts af­ter the com­pa­ny be­gan mon­i­tor­ing the side ef­fect.
If they do get an ap­proval, says Smith, it will have to come with a REMS. But right now, that looks like the best case sce­nario.