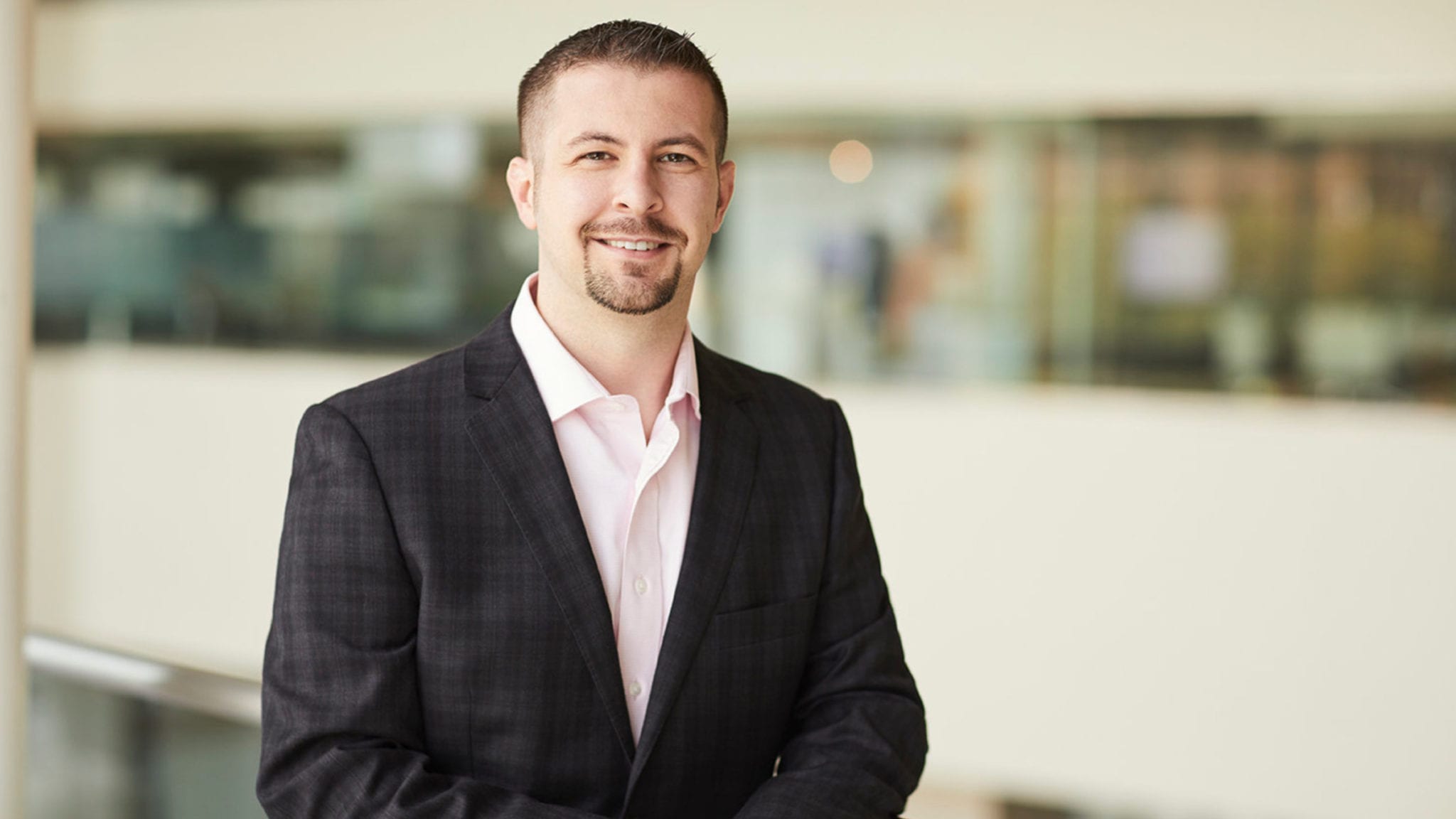 Paul Tesar (Convelo Therapeutics)
Io­n­is, lead­ing MS re­searcher throw an­ti­sense at a new type of brain cells
No mat­ter how many mol­e­cules he threw at them, Paul Tesar couldn't get the brain cells to sur­vive. Or he got them to sur­vive, but then — to every­one's baf­fle­ment — they still couldn't do what they were sup­posed to.
Tesar, a pro­fes­sor of in­no­v­a­tive ther­a­peu­tics at Case West­ern Uni­ver­si­ty, had spent years build­ing stem cell mod­els for mul­ti­ple scle­ro­sis, grow­ing brain organoids in dish­es and then see­ing what small mol­e­cules re­stored myelin pro­duc­tion. Now he was try­ing to do the same for oth­er myelin dis­eases, par­tic­u­lar­ly an ul­tra-rare ge­net­ic con­di­tion called Pelizaeus-Merzbach­er dis­ease, where a sin­gle mu­ta­tion leads to the death of the myelin-pro­duc­ing neu­rons, called oligo­den­dro­cytes, and can kill pa­tients in in­fan­cy.
"We've screened many thou­sands of small mol­e­cule com­pounds," Tesar told End­points News. "But we could not get them to re­store func­tion."
Then Tesar got an email from Io­n­is, the Cal­i­for­nia biotech that had just used an RNA-mod­i­fy­ing tech­nol­o­gy called an­ti­sense to build Spin­raza, the first FDA-ap­proved drug for the ge­net­ic neu­ro­log­i­cal dis­or­der spinal mus­cu­lar at­ro­phy.
Now, in a study pub­lished in Na­ture, Tesar and Io­n­is have shown they can use a sin­gle dose of drug built from that tech­nol­o­gy to keep those neu­rons both alive and well-func­tion­ing and treat the dis­ease — at least in mice. The pub­li­ca­tion isn't ground­break­ing, an­ti­sense re­searchers say, but it shows for the first time that an­ti­sense can be used to ef­fec­tive­ly tar­get oligo­den­dro­cytes, an in­sight its au­thors hope will open up oth­er rare myelin dis­or­ders to ther­a­py.
"It's not that it's dif­fer­ent than every­thing that's been done be­fore, but it goes fur­ther than every­thing that's gone be­fore," Jon Watts, a pro­fes­sor at the RNA Ther­a­peu­tics In­sti­tute at UMass Med­ical School who is not af­fil­i­at­ed with Io­n­is or the pa­per, told End­points, both in terms of "du­ra­tion of ef­fect af­ter a sin­gle dose, and the re­al fo­cus in get­ting the bi­ol­o­gy, the ther­a­peu­tic ef­fect in oligo­den­dro­cytes."
The ap­plic­a­bil­i­ty to the most fa­mous and com­mon of myelin dis­or­ders, mul­ti­ple scle­ro­sis, is lim­it­ed, re­searchers say, both be­cause the ther­a­py re­lied on hav­ing a spe­cif­ic gene to tar­get and be­cause the pa­per doesn't prove you can get an ef­fect on the pe­riph­er­al ner­vous sys­tem. Still, Berit Pow­ers, an as­sis­tant di­rec­tor at Io­n­is's neu­rol­o­gy re­search de­part­ment and a co-au­thor, point­ed to sev­er­al oth­er ge­net­ic myelin dis­or­ders, known as leukody­s­tro­phies. That in­cludes an Io­n­is pro­gram on Alexan­der dis­ease, a rare child­hood con­di­tion with Parkin­son's-like symp­toms.
"We're cer­tain­ly ex­plor­ing the po­ten­tial of ASOs in non-mono­genic … con­di­tions like MS," Pow­ers told End­points, us­ing a short­hand for an­ti­sense oligonu­cleotides. "But that work is very new."
This is hard­ly Tesar's first for­ay in­to biotech. In 2015, he showed in Na­ture how cer­tain small mol­e­cules could re­gen­er­ate myelin — the holy grail for an MS ther­a­py — and found­ed Con­velo Ther­a­peu­tics around that work. Last year, they part­nered with Genen­tech for an undis­closed sum and an ex­clu­sive op­tion to ac­quire the com­pa­ny.
Myelin is a fat­ty sub­stance that coats neu­rons, in­su­lat­ing them and help­ing elec­tric cur­rents pass through. Tesar's lab was broad­ly in­ter­est­ed in the ques­tion of "why myelin fails," both in MS and rare dis­eases, and about 7 years ago he got a grant to work from the PMD Foun­da­tion.
First, Tesar built stem cell mod­els of the dis­ease, fig­ur­ing out how dif­fer­ent mu­ta­tions in a sin­gle gene, called PLP1, lead oligo­den­dro­cyte prog­en­i­tor cells (the stem cell-like cells that will be­come oligo­den­dro­cytes) to cre­ate a "tox­ic RNA" and a mu­tat­ed pro­tein that kills them soon af­ter they dif­fer­en­ti­ate. Then, he tried to sup­press that gene with dif­fer­ent chem­i­cals, even­tu­al­ly test­ing over 3,000 dif­fer­ent com­pounds.
He was able to even­tu­al­ly get the oligo­den­dro­cytes to sur­vive, but to his sur­prise, they didn't pro­duce myelin as they should. The sur­viv­ing cells still couldn't prop­er­ly func­tion, "re­veal­ing," he wrote in a 2018 Cell pa­per "a sec­ond phase of pathol­o­gy." A hy­po­thet­i­cal treat­ment, he ar­gued, would have to both keep prog­en­i­tor cells alive and then treat the sur­vivors in a way that in­duces myeli­na­tion.
With an­ti­sense, he and Pow­ers' Io­n­is team were able to do both. An­ti­sense oligonucelotides con­sist of strands of RNA that are a mir­ror im­age of the RNA you want to tar­get. The mir­ror binds to and si­lences, or turns off, that gene. In the study, the re­searchers con­firmed that PLP1 was dis­ease-caus­ing by knock­ing out the gene in cell lines with CRISPR. Then they in­ject­ed mice with an­ti­sense strands through the spinal cord, the same way Spin­raza is de­liv­ered. (You can't use CRISPR to treat the dis­ease in hu­mans, be­cause there's no good way yet of de­liv­er­ing it.)
Pow­ers and Tesar were un­sure if they would be able to tar­get oligo­den­dro­cytes and prog­en­i­tor cells. What they found, though, was "com­plete restora­tion of oligo­den­dro­cytes" and a "pro­found res­cue of neu­ro­log­i­cal func­tion." Myelin, too, was fi­nal­ly re­stored. Mice that died af­ter 3 weeks now lived for over 200 days.
Io­n­is hasn't li­censed the drug and it's un­clear yet the im­pli­ca­tions for oth­er dis­eases, but re­searchers say the re­sults could trans­late in­to hu­mans quick­ly, at least by drug de­vel­op­ment stan­dards.
"I do think it's very rapid­ly trans­lat­able," Watts said. "Based on the da­ta they're show­ing here, and based on the un­met need, this ap­pears to be some­thing that could be trans­lat­ed pret­ty quick­ly in­to a Phase I tri­al."