Io­n­is says it gath­ered promis­ing PhI­II da­ta for a top rare dis­ease drug, but se­ri­ous safe­ty ques­tions re­main
Io­n­is Phar­ma­ceu­ti­cals $IONS says that its Phase III study of in­ot­ersen (IO­N­IS-TTR­Rx) hit both pri­ma­ry end­points in pa­tients with rare cas­es of fa­mil­ial amy­loid polyneu­ropa­thy (FAP). But in­ves­ti­ga­tors al­so spelled out just how dan­ger­ous this drug can be, cloud­ing its fu­ture with reg­u­la­tors.
The FDA once put this drug on hold, caus­ing Glax­o­SmithK­line to edge away from their col­lab­o­ra­tion on the drug. But GSK still has an op­tion to grab mar­ket­ing rights on the ther­a­py, as Io­n­is push­es ahead with plans to file for an ap­proval.
The ef­fi­ca­cy da­ta weren't spelled out in the com­pa­ny's state­ment. But the safe­ty record was.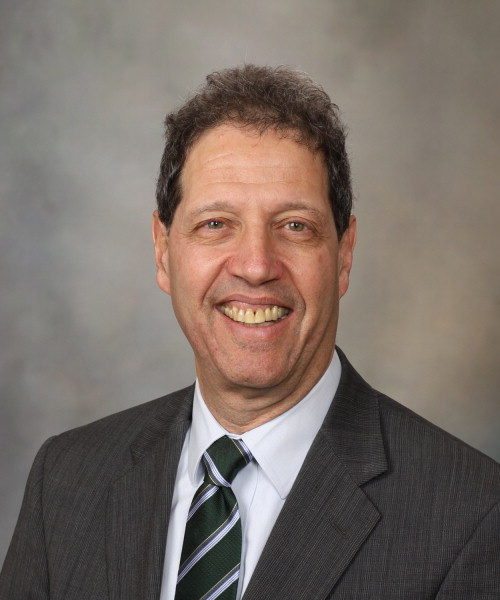 Dr. Morie Gertz
Re­searchers said that there were three se­ri­ous cas­es of throm­bo­cy­tope­nia, or low platelet lev­els, that were trig­gered by the drug. One of those pa­tients died from an in­tracra­nial he­m­or­rhage. There were al­so two se­ri­ous re­nal ad­verse events, and two oth­er pa­tients had to stop treat­ment fol­low­ing re­nal ob­ser­va­tions that raised in­ves­ti­ga­tors' con­cerns.
That seemed to dic­tate the re­sponse among in­vestors as Io­n­is shares slid 10% in pre-mar­ket trad­ing.o140
On the pos­i­tive side, there was clear­ly pos­i­tive ef­fi­ca­cy da­ta on the Neu­ropa­thy Im­pair­ment Score +7 (mNIS+7) and the Nor­folk Qual­i­ty of Life Ques­tion­naire-Di­a­bet­ic Neu­ropa­thy over the 15-month study. That helps ex­plain why 95% of the 80% of pa­tients who com­plet­ed the study went on to con­tin­ue ther­a­py in the ex­ten­sion part of the tri­al.
Leerink's Paul Mat­teis sized up the good, the bad and the ug­ly thus:
The ef­fi­ca­cy re­sults, which show a ben­e­fit on a dis­ease spe­cif­ic scale (mNIS+7) AND qual­i­ty-of-life, are bet­ter than in­vestor ex­pec­ta­tions as the Street was more cau­tious on the lat­ter mea­sure. How­ev­er, the safe­ty of TTR­rx re­mains a ma­jor ques­tion; IONS not­ed that "a de­tailed re­view of safe­ty da­ta from the study is on­go­ing", and in the press re­lease, the com­pa­ny re­port­ed cas­es of se­ri­ous throm­bo­cy­tope­nia and a death due to in­tracra­nial he­m­or­rhage.
That could all play out to Al­ny­lam's ben­e­fit. Its lead late-stage drug patisir­an could prove a safer al­ter­na­tive to Io­n­is' drug, which is why the Cam­bridge-based biotech's shares shot up 15% this morn­ing.
When the safe­ty is­sue first came up last year, trig­ger­ing the hold, GSK opt­ed to shelve plans for a Phase III study of TTR amy­loid car­diomy­opa­thy.
Transthyretin — or TTR — amy­loi­do­sis is char­ac­ter­ized by the grad­ual ac­cu­mu­la­tion of amy­loid in tis­sue and or­gans that lead to death.
Io­n­is' stock was hit last week when an FDA warn­ing let­ter was cir­cu­lat­ed high­light­ing the case of an in­ves­ti­ga­tor in a sep­a­rate study who failed to prop­er­ly test platelet lev­els in pa­tients. Some of the an­a­lysts fol­low­ing the com­pa­ny not­ed that it raised some se­ri­ous is­sues on safe­ty re­lat­ed to its re­al-world use — how could physi­cians be ex­pect­ed to mon­i­tor platelet lev­els ef­fec­tive­ly if re­searchers don't — and the stock, sub­ject to re­peat­ed short at­tacks, took a hit. That is­sue will like­ly to be close­ly con­sid­ered by reg­u­la­tors and out­side ex­perts dur­ing the drug re­view process.
"Fa­mil­ial amy­loid polyneu­ropa­thy is a dev­as­tat­ing ge­net­ic dis­ease that is painful and rapid­ly pro­gres­sive lead­ing to ear­ly death. The pos­i­tive re­sults from the NEU­RO-TTR study to­day are very en­cour­ag­ing for this un­der­served pa­tient pop­u­la­tion," said Dr. Morie Gertz, Di­vi­sion of Hema­tol­ogy, Roland Sei­dler Jr. Pro­fes­sor De­part­ment of Med­i­cine. "I have been treat­ing pa­tients with this dis­abling dis­ease for many years, and I am ex­cit­ed about the promise that in­ot­ersen holds to re­store their lives. I be­lieve in­ot­ersen has the po­ten­tial to trans­form the cur­rent stan­dard of care for pa­tients with TTR amy­loi­do­sis."