Io­vance shares ham­mered on TIL ther­a­py fil­ing de­lay — al­though an­a­lysts aren't as both­ered
Io­vance won't be able to file for its first-ever ap­proval by the end of this year af­ter all.
At is­sue is the po­ten­cy as­says Io­vance is us­ing to de­fine what would be the first-ever tu­mor-in­fil­trat­ing lym­pho­cyte (TIL) ther­a­py. Reg­u­la­tors want to have more da­ta on the cur­rent as­says, or po­ten­tial­ly see dif­fer­ent as­says in the BLA, the biotech sug­gest­ed.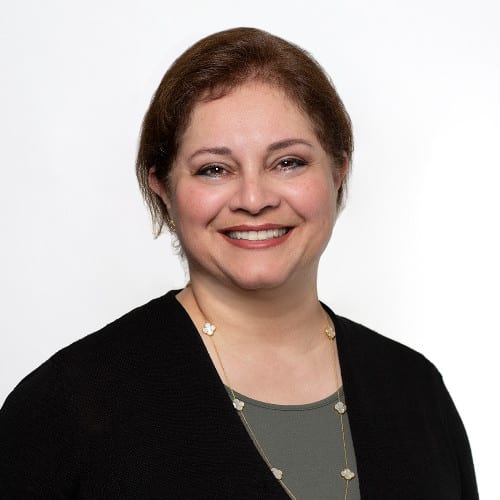 Maria Fardis
All of that work would push the BLA sub­mis­sion in metasta­t­ic melanoma to 2021, when Io­vance has com­plet­ed the re­quired clin­i­cal fol­low-up and fin­ished re­fin­ing its as­says as well as de­vel­op­ing al­ter­na­tive ones. That means a launch won't hap­pen un­til 2022 at the ear­li­est, with cer­vi­cal can­cer to fol­low in the same year.
Chem­istry, man­u­fac­tur­ing and con­trol is­sues have loomed large among late-stage de­vel­op­ers of cell ther­a­py since the FDA slammed Bris­tol My­ers and blue­bird with a sur­prise refuse-to-file let­ter cit­ing a faulty sec­tion on CMC. The com­pa­nies still man­aged to sort it out and se­cure pri­or­i­ty re­view for the BC­MA CAR-T, ide-cel, but not af­ter five months of Cel­gene in­vestors fret­ting about the fate of their $7 bil­lion CVR pay­out.
An­a­lysts sus­pect­ed it was al­so a key rea­son why J&J-part­nered Leg­end Biotech pushed back their EMA fil­ing — to pre­pare a strong CMC pack­age and stay on the safe side.
For Io­vance the de­lay trig­gered a steep drop in stock price, as in­vestors trad­ed shares $IO­VA down 20.46% to $25.50.
Most an­a­lysts, though, ap­pear to echo Chardan an­a­lyst Geu­lah Livshits' as­sess­ment that "this is a solv­able (but not triv­ial) is­sue."
"In our view, the key word is 're­fine,' which does not sug­gest the re­quire­ment for ad­di­tion­al clin­i­cal stud­ies or sub­stan­tive work," Mizuho an­a­lyst Mara Gold­stein wrote in a note. "How­ev­er, this does raise the un­cer­tain­ty pro­file as the ex­act point of con­cern is un­known to us."
Un­like CAR-T, TILs are non-en­gi­neered and more het­ero­ge­neous; mea­sur­ing the po­ten­cy is thus more com­plex. Io­vance is al­so go­ing af­ter sol­id tu­mors with li­fileu­cel, CEO Maria Fardis not­ed in a state­ment.
Biren Amin of Jef­feries ex­pects a de­lay be­tween four and six months. While he pre­vi­ous­ly pre­dict­ed 2021 and 2022 sales of $61 mil­lion and $458 mil­lion, re­spec­tive­ly, he's now di­al­ing down those es­ti­mates to $211 mil­lion for 2022.
So­cial: Shut­ter­stock