IPO mar­ket con­tin­ues to churn with a pair of Covid-19 biotechs seek­ing Nas­daq, while mi­to­chon­dria-fo­cused Re­neo de­buts
Ed­i­tor's note: In­ter­est­ed in fol­low­ing bio­phar­ma's fast-paced IPO mar­ket? You can book­mark our IPO Track­er here.
Biotech con­tin­ues to see a huge flow of com­pa­nies look­ing to make their pub­lic de­buts as the sec­ond quar­ter gets un­der­way.
Two Eu­ro­pean biotechs work­ing on Covid-19 vac­cines, Vac­citech and Val­ne­va, both filed their SEC pa­per­work over the week­end, while mi­to­chon­dr­i­al dis­ease com­pa­ny Re­neo Phar­ma­ceu­ti­cals priced its own IPO last Fri­day. Per End­points News' tal­ly, the IPO count this year has now sur­passed 40 biotechs that have priced or filed, rough­ly on pace to match 2020's record of 92.
Both Vac­citech and Val­ne­va put down the now-stan­dard $100 mil­lion place­hold­er for their raise, while Re­neo priced at $15 per share with $94 mil­lion in funds.
Vac­citech of­fi­cial­ly files and warns of blood clot risk
Vac­citech had re­port­ed­ly con­fi­den­tial­ly filed for their IPO ear­li­er last week, ac­cord­ing to the Fi­nan­cial Times, but their S-1 of­fi­cial­ly dropped on Fri­day.
The British biotech is most fa­mous for cre­at­ing the tech­nol­o­gy be­hind the As­traZeneca/Ox­ford Uni­ver­si­ty Covid-19 vac­cine, with its co-founder Sarah Gilbert hav­ing head­ed up that re­search. Vac­citech's push to go pub­lic comes just a cou­ple of weeks af­ter rais­ing an im­pres­sive $168 mil­lion for a Se­ries B round, led by Lon­don in­vest­ment firm M&G and joined by Gilead and Ten­cent, among oth­ers.
As a re­sult of that March raise, Vac­citech's val­u­a­tion sky­rock­et­ed to as much as $450 mil­lion af­ter be­ing val­ued at as lit­tle as $86 mil­lion two years ago.
Con­cerns have arisen over the As­traZeneca shot due to a rare side ef­fect of blood clots in younger re­cip­i­ents, how­ev­er, which may lim­it some of the op­ti­mism sur­round­ing Vac­citech. Last week, the EMA and MHRA both re­quest­ed that clots be list­ed as a very rare po­ten­tial risk to the vac­cine, though they not­ed the ben­e­fits of get­ting the shot con­tin­ue to out­weigh those risks.
Vac­citech not­ed these con­cerns in its S-1 "risk fac­tor" sec­tion, writ­ing that in ad­di­tion to the pos­i­tive risk-ben­e­fit pro­file of the vac­cine, "there can be no as­sur­ance that the vac­cine is not as­so­ci­at­ed with an in­crease in the over­all risk of throm­boem­bol­ic events." As­traZeneca al­so paused its vac­cine tri­al in chil­dren last week as the clot­ting wor­ries have con­tin­ued.
The biotech plans to list un­der the tick­er $VACC.
De­spite UK sup­ply deal, Val­ne­va wary of ex­port ten­sions
Val­ne­va, mean­while, is a small­er play­er in the Covid-19 field, though they're backed by one promi­nent en­ti­ty — the UK gov­ern­ment.
Head­quar­tered across the Eng­lish chan­nel in Saint-Herblain, France, Val­ne­va has com­mit­ments to de­liv­er 100 mil­lion vac­cines to Britain by 2022. The UK has ad­di­tion­al op­tions for an­oth­er 90 mil­lion in sup­ply be­tween 2023 and 2025, though they haven't opt­ed-in just yet.
Should all the op­tions be ex­er­cised, the val­ue of the deal would equal €1.4 bil­lion, or about $1.69 bil­lion.
But Val­ne­va, like Vac­citech, high­light­ed a po­ten­tial risk that's been in the news re­cent­ly, not­ing in its S-1 that ex­port re­stric­tions may af­fect its abil­i­ty to de­liv­er those shots promised to the UK. Thanks to Brex­it, the com­pa­ny said any lim­its on im­ports or ex­ports may pose a "sub­stan­tial" risk as the shots are man­u­fac­tured in the UK but pack­aged in the EU.
Fri­day's fil­ing comes just a few days af­ter the biotech re­port­ed new pos­i­tive vac­cine da­ta from a Phase I/II tri­al, and a Phase III could be­gin as soon as the end of April. Val­ne­va test­ed three dos­ing lev­els, and like many oth­er Covid-19 shots be­ing test­ed or au­tho­rized, it was ad­min­is­tered in two jabs three weeks apart.
Val­ne­va is al­so work­ing on a Ly­me dis­ease vac­cine with Pfiz­er, and launched a Phase II study for that can­di­date in March. It plans on list­ing on the tick­er $VALN in Nas­daq, and al­ready trades on the French stock mar­ket as well.
Re­neo takes its mi­to­chon­dr­i­al dis­ease pro­gram to Nas­daq
Re­neo's Nas­daq de­but last week came af­ter it raised a $95 mil­lion Se­ries B in De­cem­ber.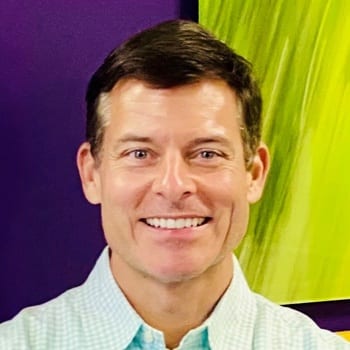 Gre­go­ry Flesh­er
Backed by No­vo Ven­tures and Abing­worth, Re­neo had enough cash be­fore­hand to take them through the com­ple­tion of three ear­ly- to mid-stage tri­als for their lead pro­gram, REN001, CEO Gre­go­ry Flesh­er told End­points at the time. With­in its S-1, Re­neo has now de­tailed its plans to use the IPO funds to com­plete those stud­ies in pri­ma­ry mi­to­chon­dr­i­al my­opathies, fat­ty acid ox­i­da­tion dis­or­ders and McAr­dle dis­ease.
REN001 is a PPAR-delta ag­o­nist, and the three con­di­tions Re­neo is look­ing at are re­lat­ed to dif­fer­ent parts of mi­to­chon­dr­i­al func­tion. A once-dai­ly pill, REN001 has the abil­i­ty to help cells ex­press cer­tain genes with­in the mi­to­chon­dria that in­crease a pa­tient's me­tab­o­lism.
Though it's not a gene ther­a­py, the ul­ti­mate goal is to help pa­tients re­plen­ish mi­to­chon­dria cells once old ones die off while si­mul­ta­ne­ous­ly boost­ing en­zyme pro­duc­tion.
Re­neo priced at the low end of its range, us­ing the tick­er $RPHM.