IPOs abound in the time of coro­n­avirus, as For­ma Ther­a­peu­tics pen­cils in $150M Nas­daq de­but
The IPO en­gine is thriv­ing, nev­er mind the ram­page of the coro­n­avirus cri­sis on R&D time­lines.
On Fri­day, along with syn­thet­ic lethal­i­ty-fo­cused biotech Re­pare Ther­a­peu­tics, an­oth­er Bris­tol My­ers part­ner For­ma Ther­a­peu­tics al­so un­veiled its plans to vault on to the Nas­daq — pen­cil­ing in a tar­get of $150 mil­lion.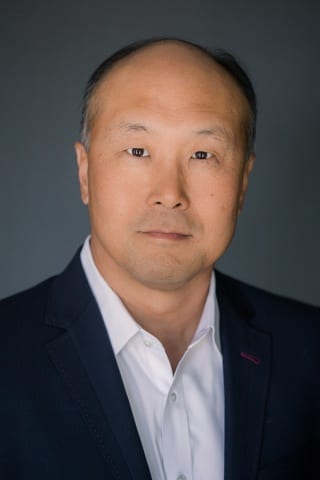 Frank Lee
The Wa­ter­town, Mass­a­chu­setts-based com­pa­ny — which poached se­nior Genen­tech ex­ec­u­tive Frank Lee to take over the reins last year af­ter more than a decade un­der founder Steve Tre­gay — raised a plump $100 mil­lion late last year, while shep­herd­ing its sick­le cell dis­ease (SCD) drug through an ear­ly-stage tri­al.
Last No­vem­ber, the FDA ush­ered in the ap­proval of two SCD ther­a­pies, in­ject­ing some op­ti­mism in­to an oth­er­wise bar­ren treat­ment land­scape for pa­tients with the blood dis­or­der that is char­ac­ter­ized by atyp­i­cal he­mo­glo­bin mol­e­cules, which can dis­tort red blood cells in­to a sick­le, or cres­cent, shape. No­var­tis' ther­a­py, Adakveo, is de­signed to pre­vent pe­ri­od­ic episodes of sear­ing pain called va­so-oc­clu­sive crises (VOCs) that de­prive the de­prive the body of oxy­gen-rich blood, while Glob­al Blood Ther­a­peu­tics' vox­elo­tor is de­signed to work by in­creas­ing he­mo­glo­bin's affin­i­ty for oxy­gen.
In­stead of ad­dress­ing symp­toms of SCD, For­ma's lead ther­a­py, FT-4202, is de­signed to change the course of the dis­ease as an ac­ti­va­tor of the en­zyme pyru­vate ki­nase-R (PKR) to im­prove red blood cell me­tab­o­lism, func­tion and sur­vival, po­ten­tial­ly re­sult­ing in both in­creased he­mo­glo­bin lev­els and few­er VOCs. For­ma is in a crowd­ed field of ther­a­pies in de­vel­op­ment, with oth­er drug­mak­ers in­clud­ing blue­bird bio, Imara, and part­ners CRISPR Ther­a­peu­tics and Ver­tex, al­so work­ing on their own drugs.
Mean­while, For­ma al­so plans to eval­u­ate the use of FT-4202 in be­ta tha­lassemia. The com­pa­ny al­so has a brim­ming pipeline, in­clud­ing an AML drug and a NASH ther­a­py in mid-stage de­vel­op­ment, as well as ear­li­er-stage com­pounds for NASH, NHL (part­nered with Bris­tol My­ers Squibb) and sol­id tu­mors (in col­lab­o­ra­tion with Boehringer In­gel­heim).
There has been a flur­ry of bio­phar­ma IPO's in re­cent­ly — Gen­er­a­tion Bio, Avid­i­ty and Vax­cyte set their sights on a com­bined $325 mil­lion and the week be­fore ADC Ther­a­peu­tics raked in $233 mil­lion in an up­sized of­fer­ing — de­spite the gen­er­al pan­de­mo­ni­um on Wall Street due to Covid-19. But the life sci­ences sec­tor has emerged large­ly im­mune from the rout.
Swe­den's Cal­lid­i­tas, which last week said it was eye­ing a $75 mil­lion raise (a mod­est sum com­pared to some of the splashier pub­lic de­buts seen in re­cent weeks), on Mon­day in­di­cat­ed it was com­menc­ing an in­vestor road­show. The com­pa­ny, which is de­vel­op­ing a ther­a­py for an or­phan kid­ney dis­ease, al­ready has a Swedish list­ing.