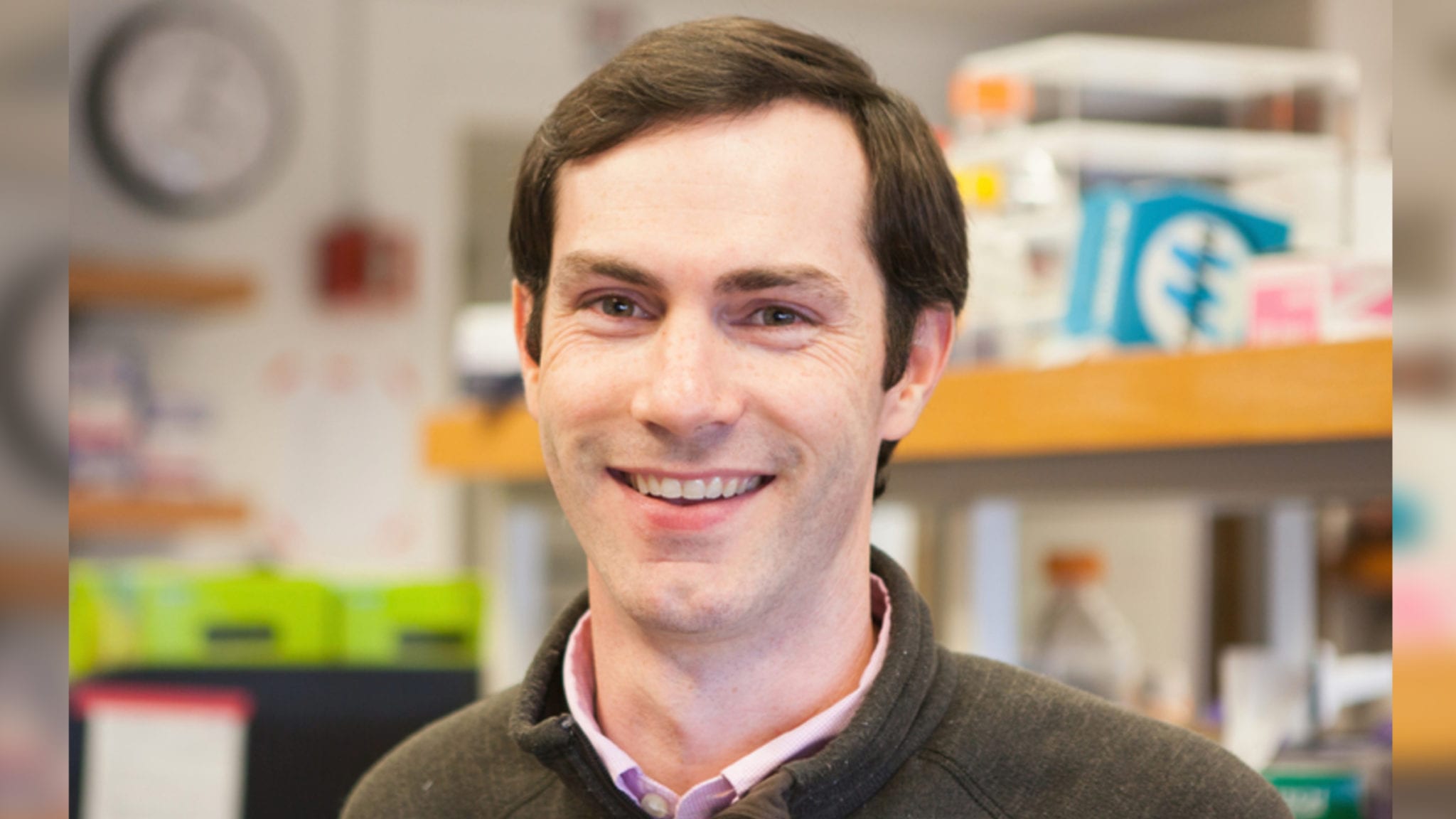 Neil King (University of Washington)
Is a 'su­per-sea­son­al' flu vac­cine on the hori­zon? The NIH and UW are tak­ing a shot in­to the clin­ic this April
Sev­er­al biotechs and phar­ma com­pa­nies are look­ing to dis­cov­er a uni­ver­sal flu vac­cine that could pro­tect hu­mans from any strain of the virus, re­gard­less of which is pre­dict­ed to cir­cu­late. But giv­en how many of these ef­forts are like­ly years away at best, are there any in­ter­me­di­ate steps avail­able to bridge that gap?
That's the ques­tion Uni­ver­si­ty of Wash­ing­ton re­searcher Neil King and a group of NIH sci­en­tists are hop­ing to an­swer. In a new Na­ture pa­per pub­lished Wednes­day, the team was able to demon­strate broad ef­fec­tive­ness in an­i­mal mod­els for a "su­per-sea­son­al" flu vac­cine by dis­play­ing mul­ti­ple flu strains at the same time. And King says it's start­ing hu­man tri­als at the end of April.
The big idea is in­stead of get­ting dif­fer­ent flu shots every year as the virus mu­tates, one could get pro­tec­tion from one vac­cine for three to five years, King said.
"Even that would be a mas­sive ad­vance," King told End­points News. "The virus mu­tates a lit­tle bit and you're still cov­ered. And the next year it mu­tates a lit­tle bit more and you're still cov­ered."
The tech­nol­o­gy King used to ac­com­plish this is sim­i­lar to virus-like par­ti­cles, though he says he would not use that term for "very tech­ni­cal rea­sons." It's still used in a sim­i­lar fash­ion, how­ev­er, on­ly in­stead of uti­liz­ing a cap­sid that lacks a genome, the group de­signed pro­tein nanopar­ti­cles that can self-as­sem­ble.
Es­sen­tial­ly what you get are two of these nanopar­ti­cles, which sep­a­rate­ly don't do much. But when you mix them to­geth­er in a test tube, King said, they as­sem­ble them­selves in­to a new mol­e­cule that can func­tion like a VLP. The tech­nol­o­gy is the same that's be­ing used by Icosavax, though the com­pa­ny was not in­volved in this spe­cif­ic pa­per.
Su­per-sea­son­al flu shots have been at­tempt­ed be­fore, but the un­der­ly­ing twist here is while the in vit­ro as­sem­bly of the nanopar­ti­cles was the same, King and the NIH team man­aged to codis­play mul­ti­ple flu strains on the same nanopar­ti­cle. They man­aged to in­duce broad re­spons­es in mice, fer­rets and non-hu­man pri­mates, hit­ting not just the "head" of the spe­cif­ic strains but al­so the "stem."
The stem of the virus strain — whose sci­en­tif­ic jar­gon name is hemag­glu­tinin — is what many sci­en­tists have been af­ter for a uni­ver­sal flu shot, King said, as cur­rent flu shots on­ly go for the head. Some ap­proach­es in­volve cut­ting off the head to fo­cus on­ly on the stem, but the nanopar­ti­cle ap­proach man­aged to train the im­mune sys­tem to at­tack both.
"Tra­di­tion­al­ly that's been very hard. The im­mune sys­tem just doesn't re­act very strong­ly to the stem," King said. "But some­thing about putting these hemag­glu­tinins on our nanopar­ti­cles taught the im­mune sys­tem, 'Hey, give me the head … but al­so go get that stem too.' And that is what's pro­vid­ing the pro­tec­tive breadth from these vac­cines."
On top of that, the group used the same strains cur­rent­ly in com­mer­cial flu shots. That proved a key part in their ef­forts, King said, be­cause it makes a po­ten­tial reg­u­la­to­ry path through the FDA much eas­i­er.
Be­cause their ex­per­i­men­tal vac­cine has al­ready been man­u­fac­tured, the NIH is bar­rel­ing ahead with a Phase I tri­al planned to start next month. By the end of the year, King says the nanopar­ti­cle tech­nol­o­gy will have four vac­cine pro­grams in the clin­ic: the su­per-sea­son­al flu shot, two po­ten­tial Covid-19 vac­cines and a pro­gram for res­pi­ra­to­ry syn­cy­tial virus, or RSV.
But in or­der to ful­ly com­mer­cial­ize the flu shots and take them all the way through piv­otal Phase III stud­ies, King said they still need a phar­ma com­pa­ny to li­cense the pro­gram. There has been ini­tial in­ter­est from at least two com­pa­nies, though King stayed mum on who's look­ing.
At the end of the day, the su­per-sea­son­al flu shots are still a ways away from their first sales and even longer from re­plac­ing con­ven­tion­al flu vac­cines, which still use tech­nol­o­gy from the 1930s by grow­ing the pre­dict­ed strains in­side chick­en eggs, King said. A tra­di­tion­al time­line pre-Covid-19 might have tak­en 10 years, but now every­thing is up in the air.
"Af­ter what we saw in 2020 with SARS-CoV-2, I don't know," King said about a time­line. "It could be faster. But this thing is en­ter­ing Phase I next month, you have to do Phase II, Phase III, these things do take time. So my guess is it would be at least five years, but who re­al­ly knows?"