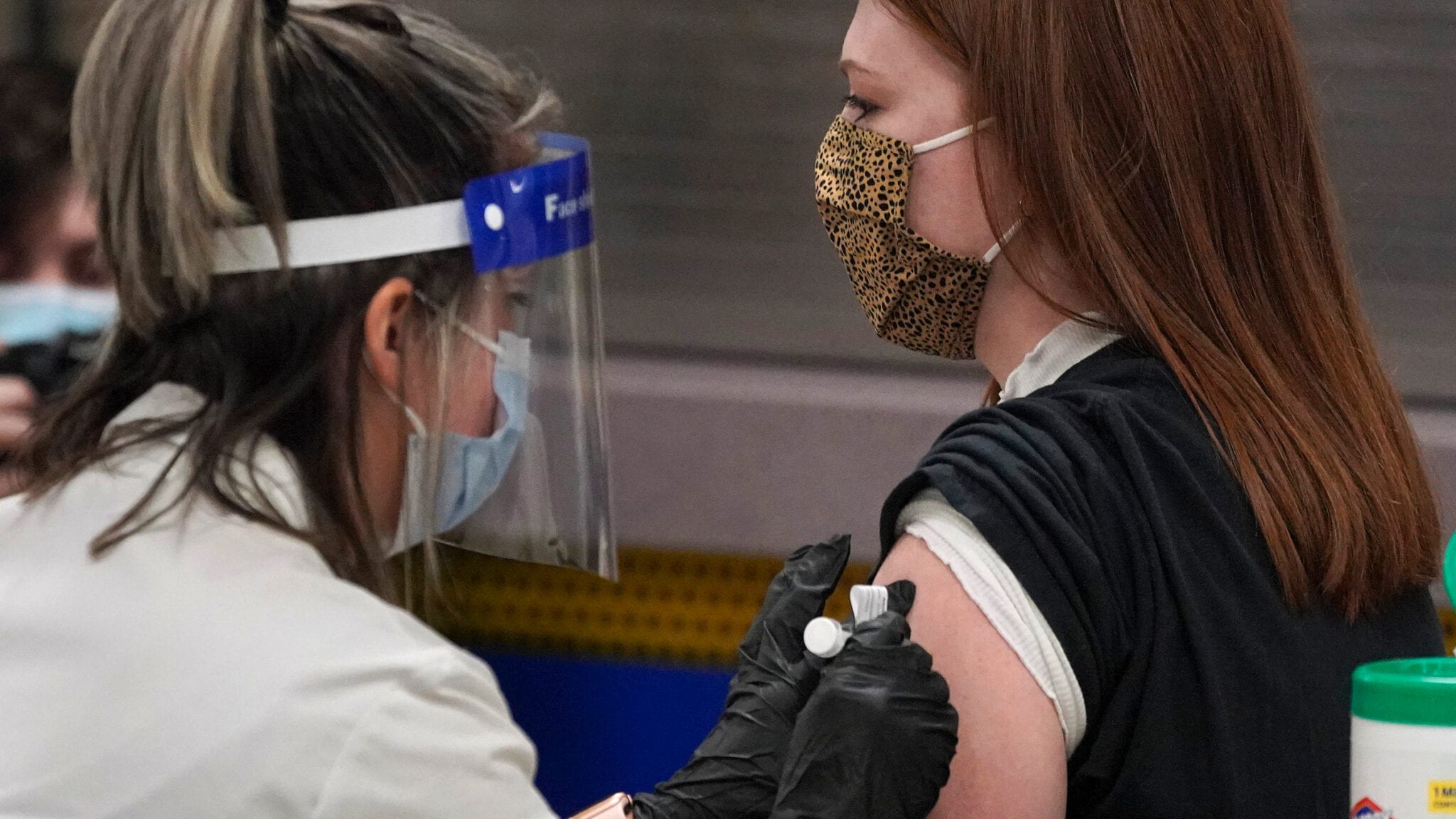 The Moderna Covid-19 vaccine being administered to Katie Podlaski at Duquesne University, Jan. 28 (Gene J. Puskar/AP Images)
Is it time to stock up on wine? This pan­dem­ic could stretch out — and that has some ma­jor mar­ket im­pli­ca­tions
Bernstein analyst Ronny Gal has some good news and some bad news related to the pandemic.
So what do you want to hear first?
It's the end of the week, so let's start off on something sweet before we turn to the sour.
In Gal's seasoned opinion, there are positive notes being sounded in the fight against Covid-19. These new variants, he writes, are still being knocked back by the approved vaccines, and the mRNA jabs from Moderna and Pfizer/BioNTech demonstrated enough of a knockout punch against the Brand A virus to allow for a drop of efficacy on the variants while still offering herd immunity.
Premium subscription required
Unlock this article along with other benefits by subscribing to one of our paid plans.