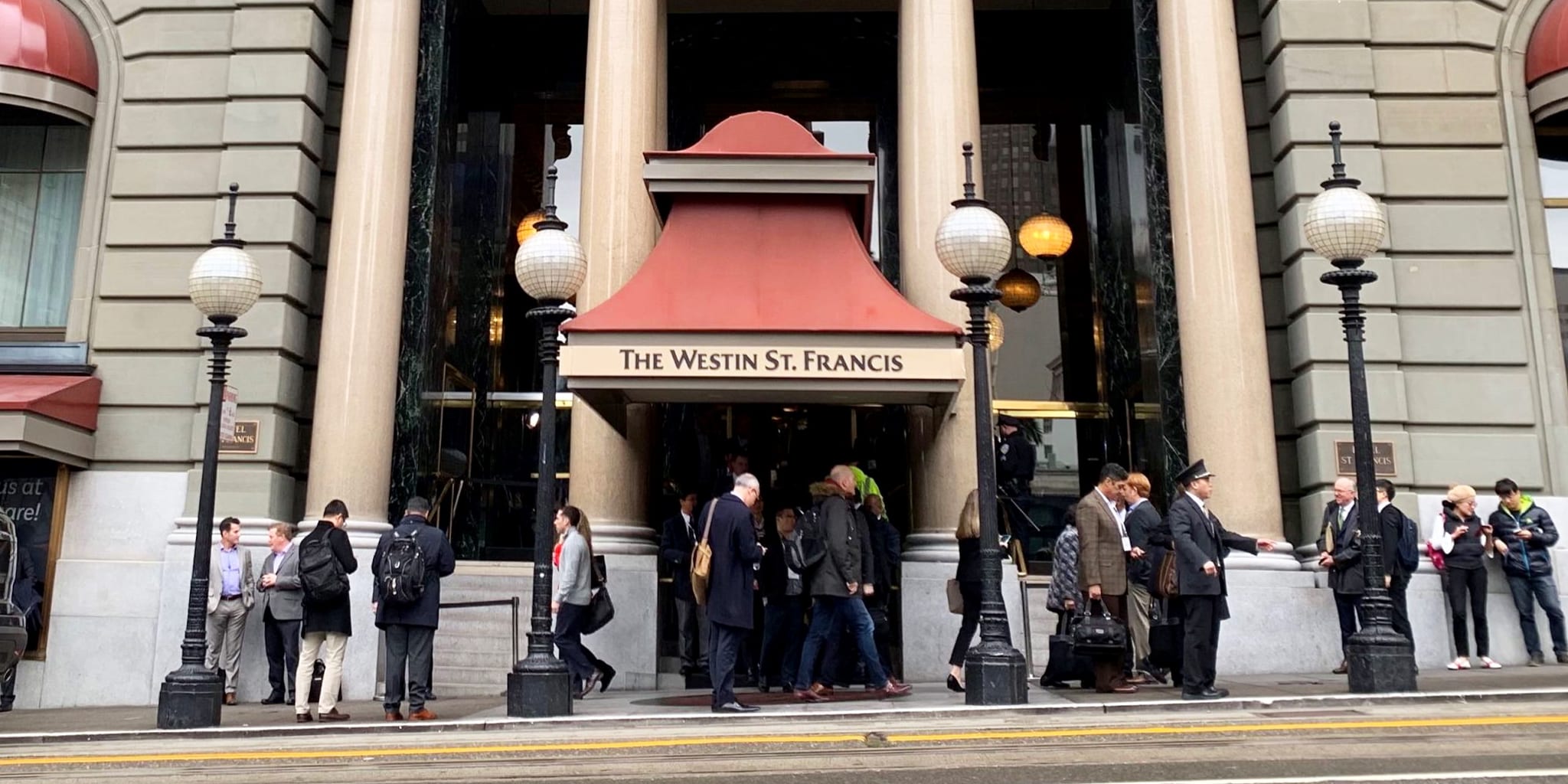 Is JPM worth it? As the buzzy con­fer­ence dies down, de­bate on its val­ue rum­bles on
The ex­or­bi­tant cost of at­tend­ing JP­Mor­gan — from ho­tels and flights to cof­fee and meet­ing space — has long been a talk­ing point for bio­phar­ma ex­ecs gath­er­ing in San Fran­cis­co every Jan­u­ary. But as the in­dus­try's sig­na­ture net­work­ing con­fab fades out, the age-old ques­tion is once again in fo­cus: Is it all worth­while?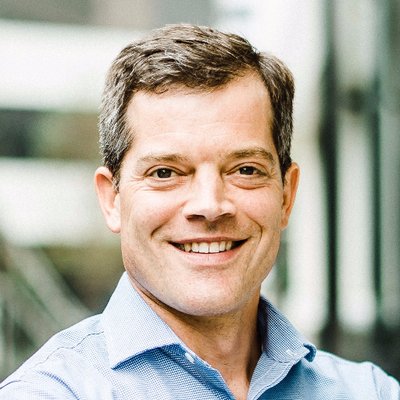 Bruce Booth
In a re­flec­tive ar­ti­cle be­moan­ing the con­fer­ence's val­ue and a neg­a­tive stream of "ex­cess­es," Bruce Booth of At­las Ven­ture gave an em­phat­ic an­swer: No.
Booth, a 15-year vet­er­an of the con­fer­ence, said he won't be re­turn­ing for #JPM20 af­ter this year's JP­Mor­gan week "reached a tip­ping point" for him.
"Who was the mar­ket­ing ge­nius at J.P. Mor­gan that picked an ex­pen­sive look­ing gold pill with gold­en DNA as the lo­go for the year's con­fer­ence? The jux­ta­po­si­tion of shiny gold and our in­dus­try's med­i­cines in a world where health­care costs are con­sid­ered out of con­trol is the pin­na­cle of tone deaf­ness. […] Dis­ci­plined cap­i­tal al­lo­ca­tion ap­pears a thing of the past; in­stead, it feels like the col­lec­tive in­dus­try just wants more mon­ey, green mon­ey, dumb mon­ey… and gold pills."
And this overzeal­ous fo­cus on fi­nan­cials — mar­ket sizes, rev­enues, M&A syn­er­gies, and deal val­ues — seems to over­shad­ow the in­dus­try's mis­sion to im­pact pa­tients' lives, Booth not­ed.
"There were no new Emi­ly White­head's, Creed Pet­tit's, or Eve­lyn Vil­lar­real's to cap­ture the essence of what we are do­ing as an in­dus­try," he wrote, re­fer­ring to young pa­tients who be­came the faces of pi­o­neer­ing treat­ments like CAR-T and gene ther­a­pies for blind­ness and spinal mus­cu­lar at­ro­phy.
Yet, Booth ar­gued, for all that JPM promis­es to bring in net­work­ing val­ue, the re­turn seems to be in­creas­ing­ly low giv­en the del­uge of su­per­fi­cial and large­ly un­pro­duc­tive meet­ings — at least for At­las, which is fo­cused on com­pa­ny cre­ation and has tra­di­tion­al­ly de­vot­ed its time at JPM to re­view­ing port­fo­lios of larg­er bio­phar­ma com­pa­nies.
He con­ced­ed that oth­ers, such as com­pa­nies rais­ing mon­ey, might still find the dense net­work­ing op­por­tu­ni­ties valu­able, a point quick­ly echoed by oth­ers on Twit­ter:
With typ­i­cal­ly clear-eyed analy­sis, @LifeSciVC dri­ves an­oth­er nail in­to the JPM cof­fin. But what it needs is a stake through the heart.

Worth point­ing out, though, that there are con­stituen­cies for which this re­mains an ef­fec­tive venue. Just maybe not us.https://t.co/6k6IXP­Mm­Su

— Michael Gilman (@michael_gilman) Jan­u­ary 14, 2019
I'll def­i­nite­ly be in. My com­plaints most­ly stem from the lo­ca­tion, how­ev­er I had a ton of use­ful in­tro meet­ings and there will be more in-depth fol­low up, which is all you can hope for from a slew of 30 minute meet­ings

— Max­im Ja­cobs, CFA (@Max­Ja­cob­sEdi­son) Jan­u­ary 14, 2019
Mean­while, oth­ers echoed his opin­ion — in line with the broad­er #Move­JPM move­ment — that the meet­ing should take place in a "more con­ducive lo­ca­tion that can ap­pro­pri­ate­ly ac­com­mo­date 15K+ peo­ple."
A wist­ful farewell to JPM from @LifeSciVC. Agree with the di­ag­no­sis but will live with the con­di­tion, valu­ing time with in­no­va­tors, seed­ing part­ner­ships and clos­ing out deals. Noth­ing beats FTF. Open to San Diego. https://t.co/ylZqNyl­wos

— Jay Brad­ner, M.D. (@jay­brad­ner) Jan­u­ary 14, 2019
That like­ly won't hap­pen any time soon, though, as JP Mor­gan has a long-term con­tract with the West­in St Fran­cis ho­tel that will keep the con­fer­ence in the same lo­ca­tion for at least an­oth­er 17 years, ac­cord­ing to a STAT re­port.
So though Booth may be sound­ing a farewell to JPM, the an­nu­al gath­er­ing will be hard to shake off — even for his col­leagues at At­las: "(W)hile we've con­clud­ed a sig­nif­i­cant firm-lev­el pres­ence doesn't make sense, oth­er team mem­bers may at­tend as in­di­vid­ual in­ter­ests/needs/in­vest­ments may war­rant it," he told me.
---
Im­age: West­in St. Fran­cis Ho­tel. SHEHLA SHAKOOR for END­POINTS NEWS