Is the bat­tle over 'skin­ny' gener­ic la­bels head­ed to the Supreme Court?
The US ap­peals court for the fed­er­al cir­cuit re­cent­ly de­nied Te­va Phar­ma­ceu­ti­cals' re­quest to re­hear a case on so-called "skin­ny" la­bels that sent shock­waves across the gener­ic drug in­dus­try.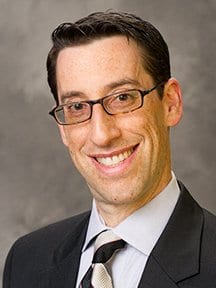 Michael Car­ri­er
That de­nial means that Te­va may shift its ap­peal to the US Supreme Court, which is a dis­tinct pos­si­bil­i­ty, giv­en how high-stakes this case is, and how it af­fects al­most every gener­ic drug and ref­er­ence prod­uct. Te­va did not im­me­di­ate­ly re­spond to our re­quest for com­ment but told oth­er me­dia out­lets that it is tak­ing the case to SCO­TUS, which ex­perts said may ac­tu­al­ly hear the case.
Michael Car­ri­er, dis­tin­guished pro­fes­sor at Rut­gers Law School, told End­points News that "giv­en how im­por­tant this rul­ing is to a cen­tral path­way that gener­ics have used to reach the mar­ket, I wouldn't be sur­prised if Te­va took this to SCO­TUS. In the mean­time, gener­ic com­pa­nies may be more hes­i­tant to use this strat­e­gy giv­en what hap­pened to Te­va."
Nor­mal­ly, new gener­ic drugs can en­ter the mar­ket for one or sev­er­al of the ap­proved in­di­ca­tions of its brand-name coun­ter­part's la­bel. If the la­bel does not con­tain all of the ap­proved in­di­ca­tions of the ref­er­ence prod­uct, the new gener­ic drug la­bel is then known as a "skin­ny" la­bel. Gener­ic drug com­pa­nies have used these skin­ny la­bels for years, and there haven't been any ma­jor le­gal is­sues.
But that prece­dent is be­gin­ning to change as Glax­o­SmithK­line de­feat­ed Te­va in a re­cent court case in­volv­ing Te­va's skin­ny la­bel for GSK's be­ta-block­er Coreg (carvedilol), which Te­va launched in 2007.
At the time, Te­va's carvedilol gener­ic la­bel in­clud­ed on­ly two of the three Coreg in­di­ca­tions: one to re­duce car­dio­vas­cu­lar mor­tal­i­ty in pa­tients suf­fer­ing from left ven­tric­u­lar dys­func­tion fol­low­ing a heart at­tack, and an­oth­er re­lat­ed to hy­per­ten­sion. Te­va did not ini­tial­ly win ap­proval for the third in­di­ca­tion re­lat­ed to con­ges­tive heart fail­ure.
But GSK sued, al­leg­ing that by leav­ing the heart at­tack in­di­ca­tion lan­guage on the skin­ny la­bel, Te­va in­duced in­fringe­ment, or in­ten­tion­al­ly en­cour­aged some­thing it knew was in­fring­ing, i.e. the third in­di­ca­tion.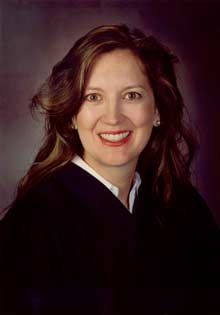 Kim­ber­ly Moore
The court's opin­ion against Te­va in the case not­ed that Te­va's press re­leas­es and mar­ket­ing ma­te­ri­als tout­ed its gener­ic carvedilol as "in­di­cat­ed for treat­ment of heart fail­ure and hy­per­ten­sion."
GSK end­ed up win­ning the case be­fore a ju­ry, as well as $235 mil­lion from Te­va. A dis­trict court then over­ruled that de­ci­sion, but an ap­peals court re­versed that rul­ing and re­in­stat­ed the orig­i­nal ju­ry tri­al find­ing of patent in­fringe­ment and the $235 mil­lion for GSK.
Now, the Fed­er­al Cir­cuit Court of Ap­peals agrees that the ju­ry's de­ci­sion should be re­in­stat­ed, and it's not go­ing to hear the case again.
The judges who de­nied the re-hear­ing not­ed that "sub­stan­tial ev­i­dence sup­ports the ju­ry's ver­dict that Te­va ac­tive­ly en­cour­aged in­fringe­ment."
Chief judge Kim­ber­ly Moore said in the ma­jor­i­ty opin­ion:
I too am con­cerned that GSK's rep­re­sen­ta­tions to the FDA are at odds with its en­force­ment ef­forts in this case. It would be trou­bling to hold Te­va li­able for re­ly­ing on GSK's rep­re­sen­ta­tions to the FDA. But that con­cern does not read­i­ly fit the stan­dards gov­ern­ing in­duce­ment, giv­en the suf­fi­cient ev­i­dence of ac­tive en­cour­age­ment and that Te­va nev­er dis­put­ed in this court the ju­ry's find­ing that it knew that the us­es it en­cour­aged, through the par­tial la­bel and oth­er­wise, in­fringed.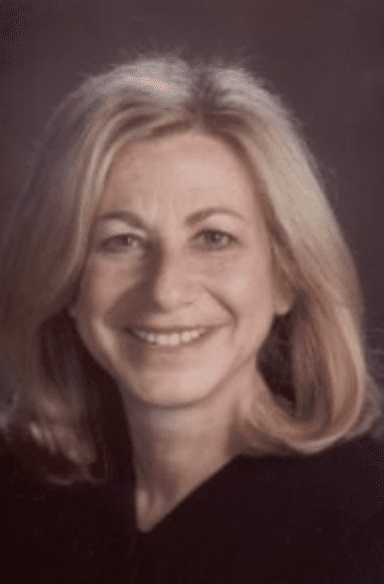 Sharon Prost
But the mi­nor­i­ty of judges who want­ed the case to be re-heard, led by Judge Sharon Prost, called out the de­ci­sion as "dis­ap­point­ing" in its fail­ure to ad­dress some of the key ques­tions. Prost ex­plained that giv­en the case is at the "un­ques­tion­ably im­por­tant" cross-sec­tion of patent law and phar­ma reg­u­la­tion, the "pan­el ma­jor­i­ty's treat­ment of these is­sues has raised enough alarm to war­rant the full court's at­ten­tion."
She al­so ex­plains how this de­ci­sion to not re­hear the case fails to "con­front the ob­vi­ous ques­tion: how could this la­bel, which faith­ful­ly fol­lowed what the brand said about its own patents and which the FDA re­quired Te­va to use, it­self be ev­i­dence that Te­va in­ten­tion­al­ly en­cour­aged some­thing it knew would in­fringe?"
But in terms of the wider im­pli­ca­tions, and up­ping the stakes for SCO­TUS to weigh in, Moore wrote that be­cause most of these skin­ny la­bels con­tain lan­guage "that (with clever ex­pert tes­ti­mo­ny) could be pieced to­geth­er to sat­is­fy a patent claim, es­sen­tial­ly all of these cas­es will now go to tri­al." She added (ital­ics are hers):
The sys­tem can't work like this. Con­gress en­act­ed the skin­ny-la­bel pro­vi­sions as a way for gener­ics to avoid in­duce­ment li­a­bil­i­ty—and thus lit­i­ga­tion it­self.
The time­line for an­oth­er Te­va ap­peal to SCO­TUS re­mains un­known, but all in­dus­try eyes will be glued to any near-term skin­ny la­bel de­ci­sions.
A GSK spokesper­son told End­points, "We have no com­ment at this time be­cause this is on­go­ing lit­i­ga­tion."