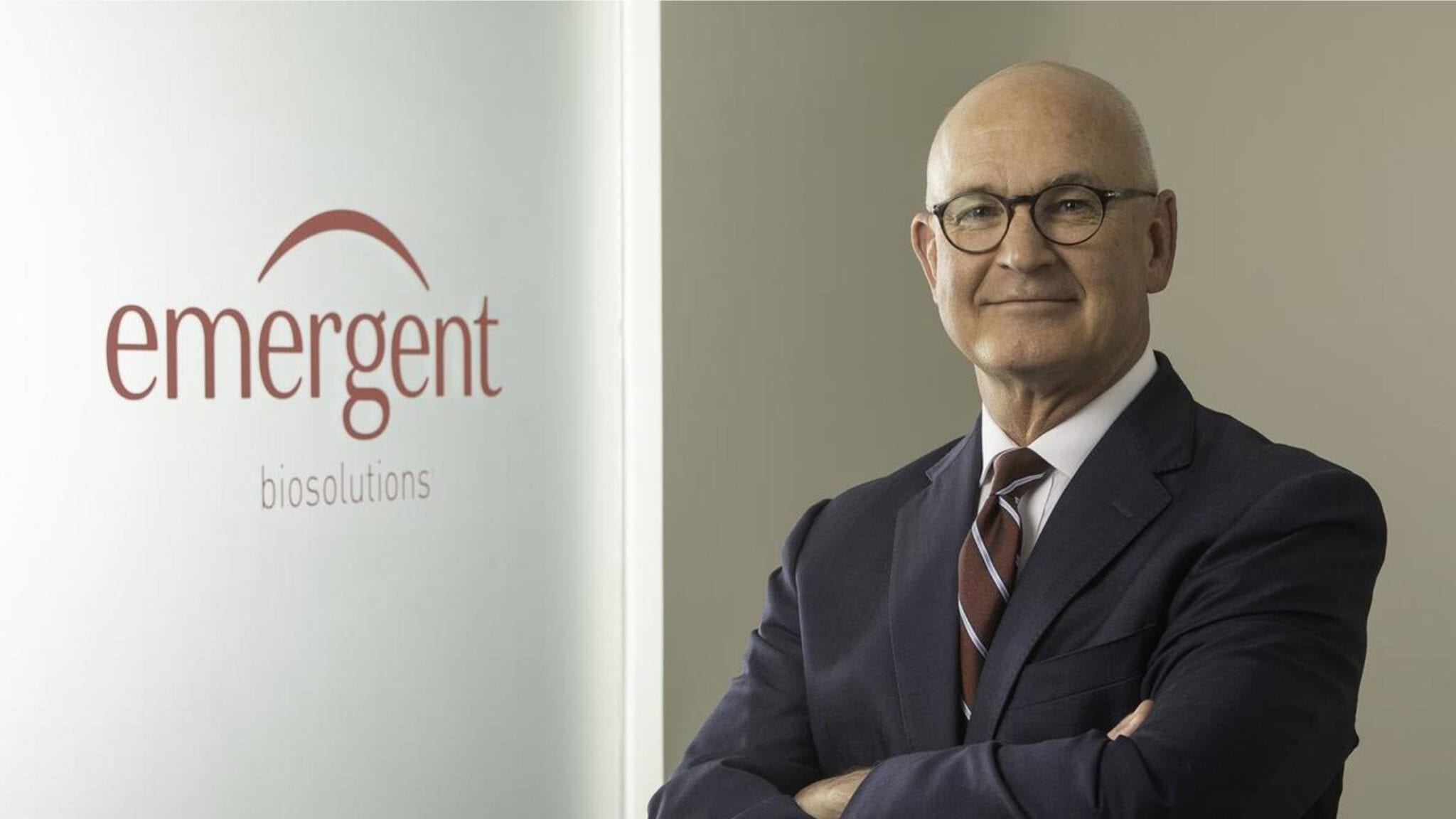 Bob Kramer, Emergent BioSolutions CEO
It looks like the fi­nal round of Emer­gen­t's As­traZeneca Covid-19 dos­es have been re­leased
Four more batch­es of As­traZeneca's Covid-19 vac­cine that were made at Emer­gent BioSo­lu­tions' Bal­ti­more plant have been cleared for ship­ment out­side the US by the FDA, but it seems like this will be the last round of up­dates the agency is pro­vid­ing in con­nec­tion to the quar­an­tined dos­es from the CD­MO, wrap­ping up a near­ly one-year saga that led to the toss­ing of mil­lions of Covid-19 dos­es.
The FDA dis­closed the news in its roundup on Fri­day, but did not make Emer­gent aware of the news, a spokesper­son told End­points News in an email Tues­day. In the roundup, the agency said:
The As­traZeneca vac­cine is not au­tho­rized for use in the U.S., but the FDA un­der­stands that these As­traZeneca lots, or vac­cine made from these lots, may now be ex­port­ed for use. The agency con­duct­ed a thor­ough re­view of fa­cil­i­ty records and the re­sults of qual­i­ty test­ing per­formed by the man­u­fac­tur­er and reached its de­ci­sion based on this re­view, tak­ing in­to con­sid­er­a­tion the cur­rent world­wide COVID-19 pub­lic health emer­gency.
"At this time, the agency does not an­tic­i­pate mak­ing any more de­ter­mi­na­tions on ad­di­tion­al As­traZeneca lots man­u­fac­tured at the Emer­gent fa­cil­i­ty," it said.
The prob­lem orig­i­nat­ed at the com­pa­ny's Bayview fa­cil­i­ty, which gen­er­al­ly had been tout­ed for its ca­pac­i­ty to rapid­ly scale man­u­fac­tur­ing. CEO Bob Kramer has re­peat­ed­ly stat­ed that his com­pa­ny was one of a few that stepped up to the plate when the com­pa­ny des­per­ate­ly need­ed man­u­fac­tur­ing ca­pac­i­ty. But as a re­sult, drug sub­stance from J&J's batch was con­t­a­m­i­nat­ed dur­ing a mix-up with As­traZeneca's vi­ral vec­tors. That led to 15 mil­lion dos­es of J&J's shot be­ing ru­ined, and 60 mil­lion dos­es to­tal get­ting tossed, as the FDA quar­an­tined and test­ed even more dos­es. Be­fore Fri­day's an­nounce­ment, at least nine batch­es of J&J's shot and three batch­es of As­traZeneca's — good for about 100 mil­lion dos­es — had been re­leased from that hold.
Mean­while, an in­ves­ti­ga­tion of the Bal­ti­more site re­vealed em­bar­rass­ing de­tails about the clean­li­ness of the site. A Form 483 re­vealed that the plant was filthy, with paint chip­ping on the walls, mold and oth­er un­known black and brown sub­stances grow­ing and a fail­ure to de­con­t­a­m­i­nate bags of waste be­fore trans­port­ing it through­out the ware­house.
Shares of the CD­MO's stock plum­met­ed, drop­ping from $133.42 per share all the way down to $33.11 in No­vem­ber. Last month, founder and the orig­i­nal CEO Fuad El-Hi­b­ri an­nounced he would re­tire in April.
In Ju­ly, the FDA gave the go-ahead to re­sume pro­duc­tion. last month, Emer­gent land­ed an­oth­er big-mon­ey con­tract from BAR­DA to man­u­fac­ture an an­thrax vac­cine for the na­tion­al stock­pile.