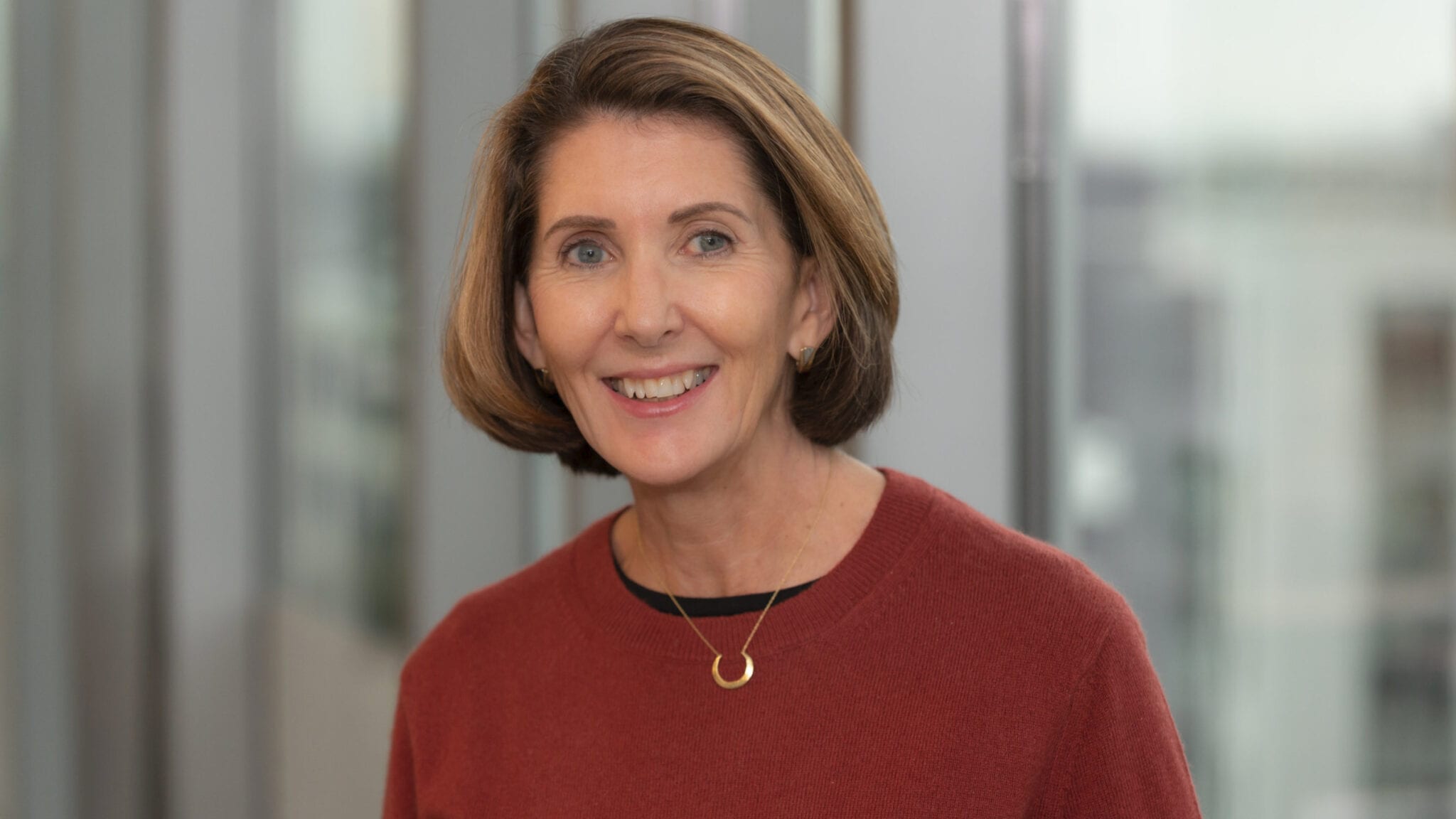 Barbara Weber, Tango Therapeutics CEO (Tango)
It takes two to Tan­go: The biotech us­ing CRISPR to dis­cov­er new can­cer gene tar­gets rides a $353M SPAC deal to Nas­daq
Ed­i­tor's note: In­ter­est­ed in fol­low­ing bio­phar­ma's fast-paced IPO mar­ket? You can book­mark our IPO Track­er here.
The lat­est biotech-SPAC deal has ar­rived, and it's danc­ing its way to Nas­daq to the tune of sev­er­al hun­dred mil­lion dol­lars.
Tan­go Ther­a­peu­tics and its CRISPR-fo­cused search for new can­cer genes is re­verse merg­ing with Box­er Cap­i­tal's blank-check com­pa­ny, the biotech an­nounced Wednes­day morn­ing. With a spot­light on three lead pro­grams, Tan­go ex­pects to­tal pro­ceeds to equal about $353 mil­lion in the deal, which in­cludes the rough­ly $167 mil­lion held in the SPAC and an ad­di­tion­al $186 mil­lion in PIPE fi­nanc­ing.
CEO Bar­bara We­ber told End­points News that Tan­go had been plan­ning for a tra­di­tion­al IPO at some point this year, hav­ing re­cent­ly fin­ished non-deal road­shows with about 30 to 40 in­vestors. But they shift­ed gears when Box­er, who had pre­vi­ous­ly led the com­pa­ny's Se­ries B in April 2020, ap­proached Tan­go ex­ecs with the SPAC idea.
"When we looked at the in­vestors that were in the SPAC, they were the same list of peo­ple that we had just spent two months talk­ing to," We­ber told End­points. "We ac­tu­al­ly didn't look at any oth­er SPACs; this was a spe­cif­ic de­ci­sion around the Box­er-spon­sored SPAC."
Blank check com­pa­nies have tak­en Wall Street by storm, and the bio­phar­ma sec­tor has not been left out of the fun. Per an End­points News tal­ly, Tan­go is the fifth life sci­ences com­pa­ny to ride a SPAC to Nas­daq this year, fol­low­ing in the foot­steps of 23andMe, Se­ma4, So­ma­Log­ic and Bet­ter Ther­a­peu­tics.
That's brought in a hefty heap­ing of cash for these fa­bled five, with the group net­ting a com­bined $2.67 bil­lion — or more than half the to­tal raised by the 30 biotechs that went pub­lic through the usu­al IPO in 2021.
And there's plen­ty more mon­ey wait­ing in the wings. Since the start of this year alone, an­oth­er 31 SPACs have launched and have yet to find a part­ner. This group has a com­bined $7.8 bil­lion wait­ing in their shell ac­counts and in­cludes SPACs from promi­nent in­vestors such as Fore­site, Per­cep­tive, Ed­uar­do Bra­vo and Vin­od Khosla, the lat­ter of whom launched three.
The blank-check com­pa­nies can take up to two years to find a part­ner, and some an­a­lysts have sig­naled an on­com­ing glut giv­en the sheer amount of SPACs go­ing pub­lic over the last sev­er­al months. Ac­cord­ing to fig­ures from SPACIn­sid­er, there have been 308 SPACs in 2021 al­ready, sur­pass­ing the amount from the last two years, when 2020 saw 248 and 2019 had 57.
For Tan­go, though, that means they can con­tin­ue push­ing their CRISPR-based ap­proach to find­ing new tar­get­ed can­cer drugs. The biotech takes ad­van­tage of CRISPR as a re­search tool, us­ing it to dis­cov­er gene pair tar­gets that cre­ate unique vul­ner­a­bil­i­ties in can­cer cells. It's sim­i­lar to the un­der­ly­ing the­o­ry be­hind PARP in­hibitors — drugs that go af­ter a pro­tein in pa­tients with a mu­ta­tion on one of the pro­teins used to re­pair DNA.
When us­ing CRISPR to knock out genes, Tan­go re­searchers look for those that when knocked out lead to cell death in a con­cept known as syn­thet­ic lethal­i­ty. These genes then serve as po­ten­tial tar­gets. Though this process had been the­o­rized for years, it wasn't un­til CRISPR came along in the last decade that it be­came pos­si­ble to do with pre­ci­sion, We­ber said.
The biotech has three pro­grams it in­tends to ad­vance with Wednes­day's funds, look­ing to file INDs in each of the next three years. First up is TNG908, an MTA-co­op­er­a­tive PRMT5 in­hibitor, ex­pect­ed in the fourth quar­ter of 2021. We­ber said the mon­ey will help gen­er­ate proof-of-con­cept da­ta for the can­di­date in dif­fer­ent tu­mor types.
There's al­so a USP1 in­hibitor ex­pect­ed in 2022 and an undis­closed tar­get ex­pect­ed in 2023, both of which are ex­pect­ed to hit the clin­ic thanks to the run­way from these funds. The for­mer is look­ing at the treat­ment of BR­CA1-mu­tant breast, ovar­i­an and prostate can­cer, while the lat­ter is go­ing af­ter STK11-mu­tant lung can­cer.
With the tran­si­tion to be­com­ing a pub­lic com­pa­ny now un­der­way, We­ber said the next steps are to keep plug­ging away at their re­search. She's promis­ing much more dis­cov­ery work com­ing up be­hind the three lead pro­grams.
"We are dis­cov­er­ing three to four [new] tar­gets a year, so we hope to in the fu­ture con­tin­ue to be ad­vanc­ing an IND for a new mol­e­cule, a new tar­get, every 12 to 18 months for the fore­see­able fu­ture," We­ber said.