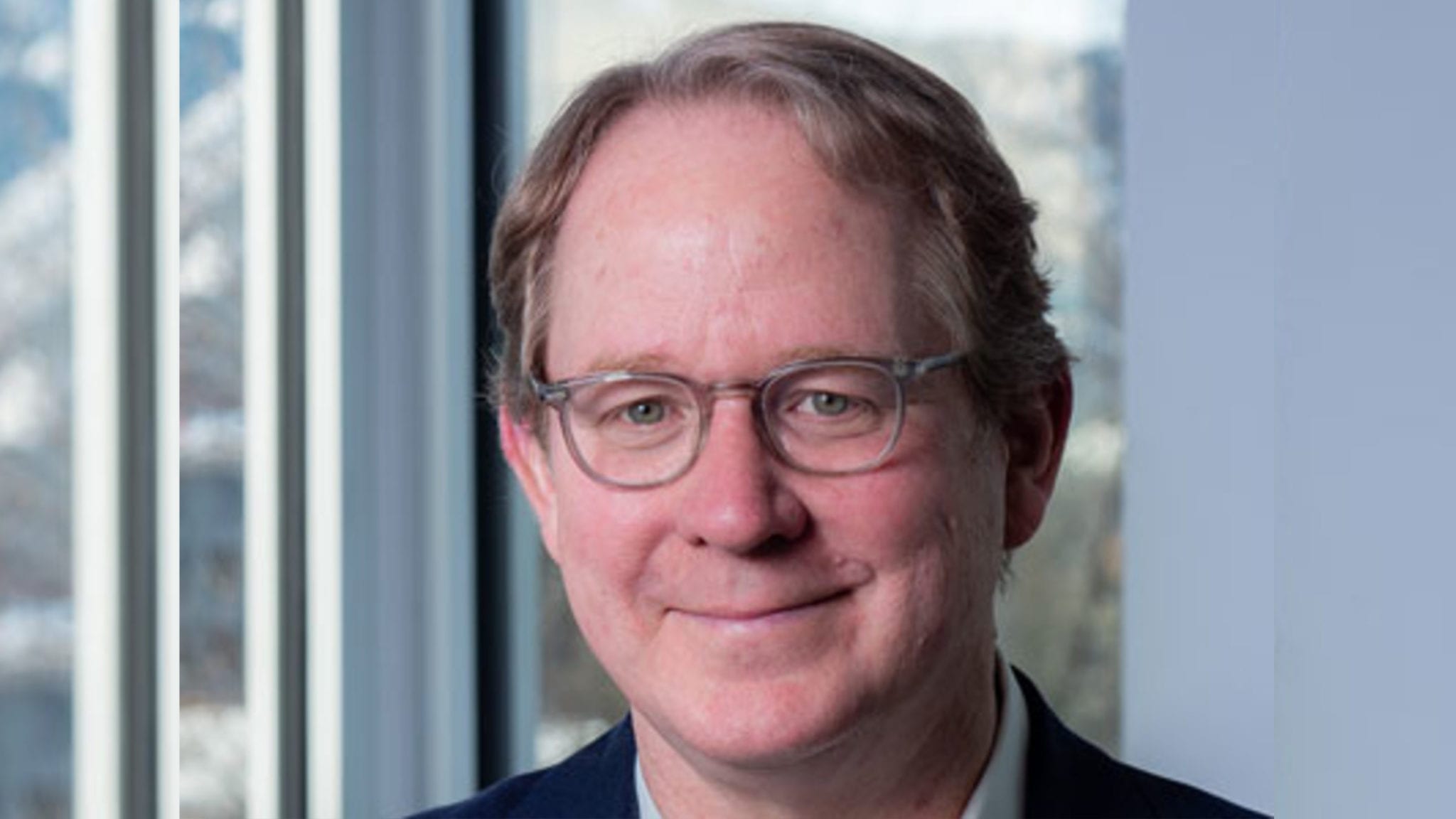 Roy Smythe, SomaLogic CEO
It's a brave new world for So­ma­Log­ic, as the pro­teomics biotech rides Eli Cas­d­in's newest SPAC to Nas­daq with $1.2B val­u­a­tion
Ed­i­tor's note: In­ter­est­ed in fol­low­ing bio­phar­ma's fast-paced IPO mar­ket? You can book­mark our IPO Track­er here.
The bur­geon­ing field of pro­teomics has court­ed heavy in­vest­ment over the last few years, and on Mon­day a promi­nent pro­teomics biotech scored a new heap­ing of cap­i­tal.
So­ma­Log­ic an­nounced plans to re­verse-merge with Eli Cas­din and Kei­th Meis­ter's sec­ond SPAC on Mon­day, dubbed CM Life Sci­ences II, fetch­ing the com­pa­ny a $1.23 bil­lion val­u­a­tion. The deal gives So­ma­Log­ic a cash in­fu­sion of $276 mil­lion from the SPAC's IPO last month, as well as a pri­vate in­vest­ment of $375 mil­lion from a syn­di­cate of new and re­turn­ing in­vestors.
Once the merg­er clos­es some­time in the third quar­ter, the com­bined com­pa­ny will trade on the tick­er $SLGC.
Cas­din and Meis­ter had teamed up last sum­mer for their first blank check com­pa­ny, rais­ing what was then a mas­sive $385 mil­lion be­fore the SPAC flood­gates opened this year. Meis­ter, who is him­self a Carl Ic­ahn pro­tégé once viewed as the bil­lion­aire's right-hand man, launched the SPAC in Au­gust 2020 and teamed up with Cas­din and his bio­phar­ma team.
The cash to­tal swelled to $443 mil­lion when the shell com­pa­ny an­nounced its in­tent to merge with Se­ma4 in Feb­ru­ary, giv­ing the J&J and Sanofi-part­nered pa­tient da­ta, test­ing and ge­nomics plat­form a $2 bil­lion val­u­a­tion. It was one of the largest life sci­ences SPAC deals to date as cash con­tin­ues to flow al­most un­fet­tered in­to SPACs.
Now the duo is back at it again with Mon­day's So­ma­Log­ic agree­ment, bring­ing the Boul­der, CO-based biotech to Nas­daq. It's one of a num­ber of biotechs look­ing to un­der­stand the hu­man body by look­ing at pro­teins, rather than DNA and RNA, and the deal comes just three months af­ter the com­pa­ny's Se­ries A ex­ten­sion.
So­ma­Log­ic CEO Roy Smythe told End­points News that the "con­text" of the mar­ket helped fu­el their de­ci­sion to go pub­lic short­ly af­ter last year's fundraise.
"We in­tend­ed on some time­line af­ter that Se­ries A to con­tem­plate a pub­lic tran­si­tion to think about when to do that," Smythe told End­points. "We had been talk­ing about mak­ing a de­ci­sion pri­or to this, and the SPAC has some ad­van­tages de­pend­ing on your per­spec­tive as a com­pa­ny."
With the merg­er, So­ma­Log­ic can now "dou­ble down" on its strat­e­gy of both col­lect­ing pro­teom­ic da­ta and cre­at­ing ap­pli­ca­tions for clin­i­cal tri­als us­ing that da­ta, Smythe added. The com­pa­ny says it has a to­tal of 20 val­i­dat­ed test­ing tools, known as So­maSig­nal, with an­oth­er 100 or so in de­vel­op­ment.
SPACs have trig­gered what's be­come a gold rush on Wall Street, with more than $170 bil­lion poured in­to the hold­ing com­pa­nies so far this year. That's al­ready eclipsed the fig­ure from all of 2020, Reuters re­port­ed last week, which hit $157 bil­lion.
That rush has on­ly brought in more mon­ey with a myr­i­ad of in­vestors try­ing to cap­i­tal­ize. There was the high-pro­file Richard Bran­son SPAC that merged with 23andMe in Feb­ru­ary, and Fore­site and Per­cep­tive, among oth­ers, have launched new blank check com­pa­nies in re­cent months.
The So­ma­Log­ic merg­er al­so comes short­ly af­ter the SEC opened an in­quiry in­to how Wall Street banks are man­ag­ing their risks in the blank check deals, ask­ing fi­nan­cial in­sti­tu­tions to vol­un­tar­i­ly pro­vide in­for­ma­tion about how they're in­ter­nal­ly polic­ing SPACs.